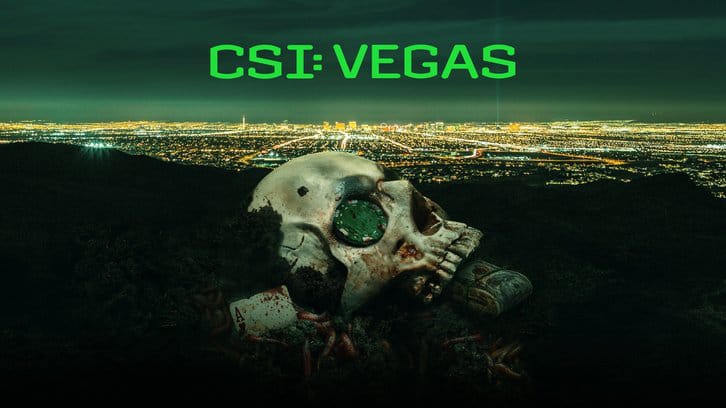 Episode 7 of CSI:Vegas was much less creepy than last week, thank goodness. I can only take so many Halloween type episodes! In this case, a horse was found outside a hotel, covered in blood with no rider, only a boot. Due to the amount of blood the team (Max, Allie, and Josh) had to work fast! Its microchip led to Sawyer, the previous owner, the horse was missing since March. He was very thankful for finding Kings Gambit (the horse) but was definitely hiding something when Max explained the tread of the missing rider.
An analysis of the grass found in Gambits faeces plus elemental analysis of the dirt leads Josh and Allie to Sunset manor in the desert. Sadly, not in time to save the victim Emery Hollis who had been shot in the neck and beaten to death. The poor man also died near his home. Josh and Allie found several kids on the premises. It's a halfway house full of young killers and Emery's son. On a different note, Josh theorises the blood patterns was from a sledgehammer. We get a cool scene between Josh and Gil back at the lab. Josh simultaneously discussed and ruled out potential weapons with Gil, everyone can learn from Grissom!
Back at the ranch... Allie searched the young killer's rooms while discussing crime scene info with one of the residents. The girl was taking the information and perfecting her old murder. Yikes. Theo (another resident) was another suspect (he beat his family to death with a shovel). When going through the rubbish finds a bloody jumper in his rubbish with DNA matching Emery. However, someone injured Hollis 3 weeks ago, Theo had used the jumper to clean the wound. Which turns out to be true.
Another person had also been doing unauthorised breeding with Gambit, which the previous owner found out. Paint left behind on Emery's car from the incident 3 weeks ago led to Sawyer but he didn't shoot him. At the end, Josh finally solved the blood spatter problem, the poor man was beaten with a fist first then the shovel. A missing spatter line leads to Emery's son who had killed his father and was breeding the horse. Emery had found out and was killed before he could return the horse. I really felt sorry for Emery at the end of this episode. He was helping kids to do better in life, including his son who had murdered his younger brother, and was killed for wanting to do the right thing.
For the overarching story, we weren't given as many scenes but the writers definitely wrote plenty of twists and turns! The opening scene showed us Anson taking care of his big sister (Anna Wix) who has Huntington's. His shoulder is also most definitely infected since its still bleeding through bandages. Hodges is back! Sara and Grissom talk with him and his lawyer. They explain everything, how Wix has represented the criminal at the beginning of the series, Martin Kline was his expert witness.
David worked for him, Anson was always interested in Hodges' previous job etc. According to David. In the lab, Chris finds a fibre within the evidence collected from Martin Kline's home. Chris, the MVP of the episode, finds a connection between the store that sells the fibre material and Anna Wix. Gil is still working on treating his land sickness which thankfully isn't worse. Also, I'm glad they didn't forget they'd introduced that earlier.
Sara later gets a call that David is missing, but he's looking for Wix outside the courthouse, poor David. He just wants to understand why he was chosen. Gil goes for a chat to Anna's to determine more about him. But she's not as innocent as expected. Anna believes Anson deserves to be famous, she knows everything going on with the case and coverup. Anna even chose David Hodges to be the fall guy for this. She was actually pretty scary, I would not want to be on her bad side.
To finish the episode off, they've suspended Max!! Anson called the people above her and got her taken off the case and as head of the crime lab! I'm betting it's in retaliation for Gil visiting his sister and now he knows the CSI's are onto him.
On a happier note, we learned more about Josh and Maxine's relationship with Brian. Josh was going to be a Vet before CSI. He only decided CSI was his passion about two years ago (even though he's been working there for longer). His mum was ill so he joined the academy because he was impressed how his uncle was caught. Josh is also a horse whisperer and bought King's Gambit once the killer was arrested.
Brian was doing his community service at the lab and was offered a new job at a casino. Maxine isn't sure though, a family member was a gambling addict. I understand where Max is coming from, however, Brian is his own person. He has to learn and make mistakes for himself. But she gets him the work card in the end and decides to trust him. Too bad the episode didn't end well for Max as well.
Overall a pretty good episode! It's too bad that this episode came nearer the end of the season. What did everyone else think of 'In The Blood'?
Let me know in the comments!
- SarahR