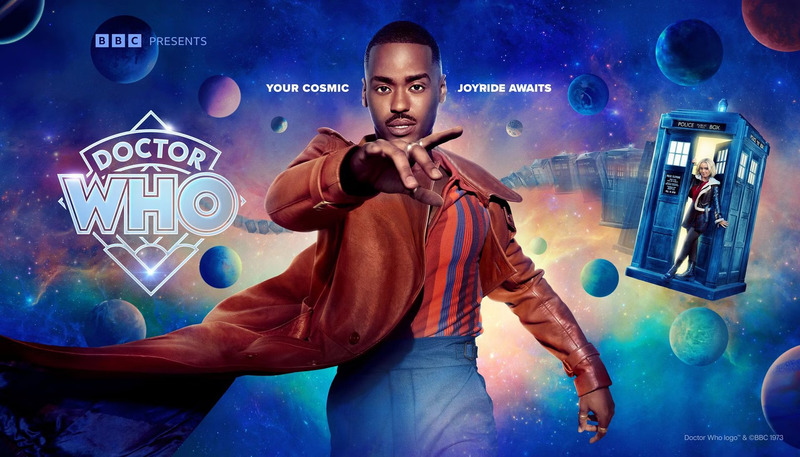 © BBC Pictures
Episode: "War of the Sontarans"
Directed by: Jamie Magnus Stone
Written by: Chris Chibnall
Air date: 7 November 2021
Episode: "Once, Upon Time"
Directed by: Azhur Saleem
Written by: Chris Chibnall
Air date: 14 November 2021
Whovian notes and questions:
1. How good are you with recognizing the faces and the actors from different shows/movies? I completely missed the fact that Vinder is played by Jacob Anderson (AKA Grey Worm on
Game of Thrones
). It's been a while.
Doctor Who
had so many great actors make guest appearances on the show. Any favorites?
2. I found it rather interesting that Vinder knew what the TARDIS is, even if only as a story. Do you think it might be a common knowledge on his planet, his line of work or more of a personal/family story?
3. What are your current thoughts on the Division? It doesn't sound a like an evil organization exactly. The Doctor and her team were trying to save lives in her memory. "The usual." Curious on the overall goal of the Division for sure.
4. Do you feel like you're able to follow the story so far? Or are you (still) feeling mostly confused? Very often on
Doctor Who
we learn and understand things through the companion. This season Yaz is being very much excluded from the Doctor's struggle and thoughts.
5. Who is Awsok? A god-like being who can hijack anyone from time? Is she someone from the Doctor's past? Any theories? No spoilers, please.
Memorable quotes:
1. Dan: "I hope I never see you again". Karvanista: "Feeling's mutual."
2. The Doctor: "Sometimes men like you make me wonder why I bother with humanity."
3. Swarm: "There is no greater battle than this, the battle between time... and space. And time shall not lose. Time shall never surrender to space."
4. Bel: "Love is the only mission."
5. Awsok: "The Flux wasn't an accident. It wasn't a naturally occurring event. It was made. It was placed. Because of you."
What did you think about "War of the Sontarans" & "Once, Upon Time"? Any favorite scenes, quotes or theories? Feel free to let us know in the comments. As always, thanks for reading!