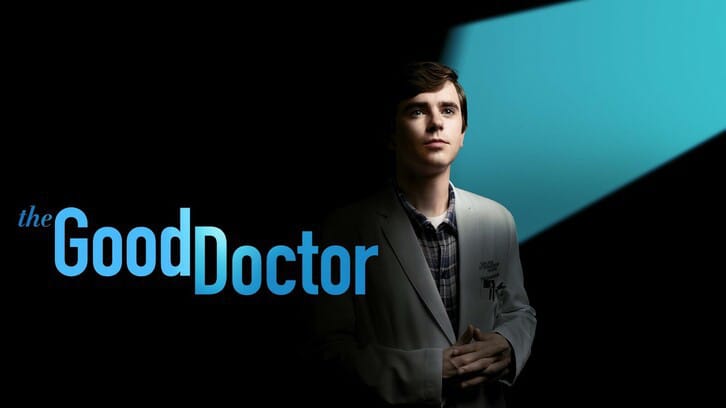 Welcome to The Good Doctor season 5 reviews! "New Beginnings" kicks off the season in an episode to remember marked by emotion, confidence and that shows us how the characters learn to appreciate the perfect from the imperfect. Time for review!
Here we go!
At
The Good Doctor
we can always count on complicated medical cases and "New Beginnings" is no exception. Witnessing the story of this mother with cancer makes us face how hard this disease is ... especially when you have no one by your side.
Yesterday, I was talking about this with a friend. One of her best friends have cancer at a very advanced stage and he still doesn't know if he can fight it. It's… harsh and unfair and makes you want to scream. And you need to have someone by your side to support you and help you. This is what happens to Sarah. She needs her brother but… she just can't trust him.
And I understand it. Her son almost died because he was addicted to alcohol and that is not an easy thing to forgive. She's angry with him but she is also angry with herself because she blames herself for letting it happen - although she is not to blame for anything. Seeing her brother is a reminder of that horrible experience and of her own guilt.
Sarah just can't trust him. Not after what happened. Yes, he's doing better now, he's trying hard and although he will always be an addict, his life is no longer dependent on alcohol but how does Sarah know that he will not go back to his old ways? Addiction is a disease that can never be cured and you are only one bad day away from falling back down the rabbit hole. And there is the kid of the question: she doesn't know. She has to trust him.
It's giddy, especially after what happened the last time Sarah did it, but she can't do it alone. Sarah needs help and she must learn to let herself be helped and trust that her brother this time will be there in the way she needs.
Confidence is a very curious thing. It's really easy to lose but it takes a long time to win back ... so Sarah's brother must win her trust but the first step has already been taken and Sarah decided to jump into the void ... and I think she was not wrong. As Shaun says, sometimes we need imperfect people in our life because only them can teach us some lessons that we need to learn.
While this is happening, Lea dreams of a perfect wedding in which she can absolutely control every last detail. But this is what happens with these days: they are absolutely chaotic. It doesn't matter if you have everything ready, something is going to go wrong that day. Always. It's almost like an unwritten law. But that's what's special about these days. They are perfect in their imperfection.
It's about that, even if everything goes wrong and is a disaster, it will be a joint disaster and at the end of that disastrous day you and the person you love the most in the world will hold hands and laugh together at the madness that you have just experienced. Practically all women are obsessed with that day being perfect but Lea also felt that she had to be.
Her first marriage started badly from the beginning and ended worse, she doesn't want the same to happen with Shaun. Until she realizes that it's not about having the perfect wedding and celebration, it's about her being with the right person. Everything can go wrong but as long as she has the right person by her side, nothing will go really wrong ... and Shaun is the right person.
Although I have to say that my heart has run out of control when I have seen him so close to planting Lea at their engagement party ... but for him, she will always come first, so much so that he realized that he should help her with the wedding because It's something about both of them and I'm emotional to see how far he went. Character growth ...
Jordan is my queen! Forever and ever.
Andrews is at a… different stage after his divorce. Now it's all one night stands and double dates in his life and it seems like he's okay…but he's not. He has not given himself the opportunity to mourn his marriage and one night stands… it's not something that fits him, as we see at the end of
The Good Doctor
5x01 "New Beginnings." This time he's the one who waits for a breakfast with his couple and the one who supports her refusal.
He wants, he needs more than casual sex without commitment and without feelings but if Andrews is the first to close himself to that possibility ... he will never have it. I hope that throughout this season he gives himself the opportunity to mourn for his marriage, for everything he lost, and he opens the door to what life has in store for him.
The same goes for Glassman. He also didn't give himself the opportunity to mourn a marriage that ended shortly after it began. In fact, he hadn't told anyone what was happening, everyone around him was happy and he felt ... strange, he felt like a failure because this is the second time this has happened to him so he kept it all to him, partly because saying it out loud makes it somehow more real and partly because he feels embarrassed.
That's why everything explodes at the worst possible moment. Glassy didn't want to do this, he didn't want to mess up his son's engagement party — because Shaun is like a son to him — and Lea. But he drank too much and everything ... got out of hand. I'm sure he is not proud of it. What I loved about this is that everyone is concerned about what Glassy confessed, proving that they are his family and are going to be there for him. That's just what he needs right now.
As a last note, it seems that the new owner of the hospital is coming for all because her "presentation" was anything but conventional ... I still don't know what to think about her but getting in fooling everyone and putting them to the test is not the best way to start…
I'm totally in with the couple of Lim and Dr. Handsome!
This is where our
The Good Doctor
5x01 "New Beginnings" review ends. We will be back next week with a new one. Stay tuned!
Agree? Disagree? Don't hesitate to share it with us in the comments below!