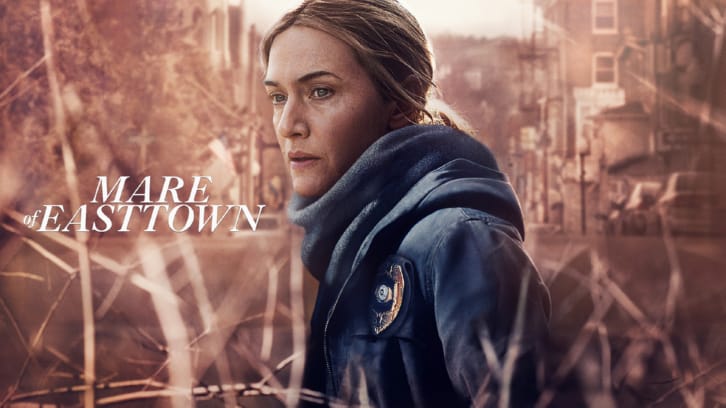 My main thoughts ater this episode closed upon Mare once again launching into a self-sabotaging mission were 1. What on earth am I going to watch on Mondays after the show concludes next week?! 2. It's a testament to how good this show is, that even ater 60+ minutes of Zabelless scenes, I was still riveted by each and every little detail Mare of Easttown provided us with. Such is the already beginning withdrawal, I even watched next week's promo AND went down a rabbit hole of theories because I couldn't believe they'd leave us on that cliffhanger. I mean, I can, but I'm not happy about it. And yes, I did try and figure out what/who was on that picture by developping my nonexistent xray vision, as well as cursing youtube for not showing more of who that gun belonged to in the promo. Safe to say, I'm in too deep! But I'm in good company since just about every character on this is show is right there with me.
Shadow & Bones
) and his alibi is falling apart now that Brianna has realized Dylan was never planning for her to be the Bonnie to his Clyde. I can't for the life of me figure out what he, Sean, and Jess were up to that would "link them together forever" aside from murdering someone, so did he kill Erin, making good on Brianna's assault? His threats to Jess about her ending up "with her face blown off" like Erin did not feel empty. Whose gun is that? More to the point, after that information about the gun that killed Erin, do we know any retired cops aside from Mare's deceased father? At the very least, Jess doesn't seem to be an equal partner in this matter, and by the end of the episode it seems she's finally ready to spill whatever she truly knows about Erin (too bad we still don't know what's on that picture).
In any case, Easttown has always seemed like a close-knit community, what with everyone knowing everyone else's business and absolutely zero degrees of separation between any two given people, to the point of being...uncomfortable. Incest, as it were, unfortunately doesn't seem too far off as last week's episode's hunch seems to be confirmed: something (maybe, probably) happened between Billy Ross and Erin McNemanin. Actually, let's widen that. Something DEFINITELY happened between a member of the Ross family and Erin. Who, exactly, remains to be seen.
does
John have on Billy that Billy would willingly go along with this plan?
"What the hell's the matter with you?"
"Nothing's the matter with me. You made a mess of your life 'cause you couldn't keep your dick in your fucking pants."
See, based on this and John's quip about Lori
thinking
he was having another affair, I'm not convinced this is what he asked Ryan to lie about, or that it happened at all. My best guess is that either Billy or John fathered Erin's kid, she threatened to reveal Dylan wasn't the actual father, and John killed her. Since they were both at Frank's engagement party (I think), Billy could very possibly have been drunk (maybe to drown his sorrows about Erin not returning his incestuous, statutory rap-ist, feelings?) and so out of it that John could easily have convinced him he was the one who actually killed Erin. Remember how Lori and John were thinking about legally adopting DJ? DJ is probably even more "family" than Lori realizes, otherwise I'm not sure she'd be so keen on taking the kid in.
How dare you come to my house. Who the hell do you think you are? You think you can just go through life, do whatever the hell you want... not have any consequences?
Mare is obviously distraught by what happened, hardly managing to acknowledge the extent of it, but the way she goes about it, describing Zabel as a "wonderful detective" but followed up with "just a friend" to Richard, felt a bit lacking. In her defense, and to her credit, Mare is still going to therapy, despite it not being mandated by the precinct anymore. Gayle rightly comes to the conclusion that Mare hides her grief behind others', she burried herself into work when Kevin killed himself, and is now worrying about Lori's marital trouble instead of mourning Colin.
Mare generally seems to have a much stabler grasp on things, and this shows in the way she's learned to deal with what cards she's dealt, especially when it comes to Drew spending time with Carrie, and the pending custody case. Unfortunately, this episode puts us through a terrifying scene of Drew almost drowning under Carrie's care, which I don't think I, let alone anyone in that family, could have handled on top of everything else. I do hope Carrie's tiredness was due to working approximately 45 jobs, and not a penchant for "Energizer Bunnies" as her coworker so kindly offered.
While I'm sure next week's finale will bring to light many of the answers we've been seeking, above all I hope it provides Mare with some semblance of peace. She doesn't want to do great things lest the pressure of being anyone's hero become too much of an expectation to uphold on a day to day basis, but Mare is still a hero in every way that matters, and deserves to finally heal, along with her family. So, what are we banking on? Will we finally learn what Dylan and his cohorts are up to? Will Faye come back to Frank (just kidding, no one cares, Frank)? Will Katie ever be able to get back to her old self? Is Mare's dad's gun the one that was used to kill Erin, and if so, who even has use of that gun (if Helen or Siobhan end up being involved somehow in this murder I will... Well I won't be able to do much but my jaw will likely stay on the floor for a good long while)? Is there any point to Richard's presence?! WHO/WHAT IS ON THAT PICTURE, JESS?! As usual, sound off in the comments!