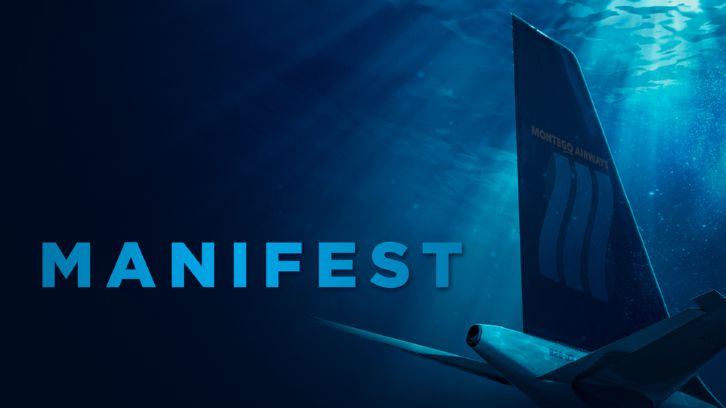 Manifest comes at tomorrow with a fresh episode and the mystery just keeps adding layers. So to get you ready, I have a few tidbits to share.

The Synopsis reads:
303 WINGMAN 15 Apr 2021 While in active pursuit of murderous criminals, Michaela is sidelined by devastating news. Ben teams up with an unusually gifted 828er to aid a young teen. As Grace confronts ancient family wounds, Olive explores ancient mythology in hopes of helping all the passengers.
Michaela's News
Michaela gets a calling that leads to something from her past and changes a lot of things for her going forward. She and Zeke work the issue together and it sets them on an interesting path. But don't fret, it is not something that causes conflict between the two in the episode. Additionally, Zeke once again has a moment that is very helpful. Finally, Jared makes an apperance in this storyline, and surprisingly, it won't make you want to swat him away like an annoying fly that won't leave you alone.
Adventure Ben
As the preview for the episode showed, Ben meets an interesting 828er and they go on rescue mission together. This particular passenger isn't what Ben is used to and he may rub some fans the wrong way with how he uses the callings. The end result of the calling also connects us to another storyline and it is quite interesting how the show keeps pulling these together.
Other Teases:
* Olive and Angelina get an assist from another character that we haven't seen this season. Where it comes from may delight some fans, I think.
* Vance's reintroduction process takes an intersting turn.
* Grace works to repair things with Tariq and fills him in on some family history he was unaware of.
* Jared's involvement in the Major's case is also touched on a few times during the hour.
* The Meth Heads continue to deepen their impact on the story of the season.
That is all I can reveal! Tune in tomorrow on NBC and drop your theories below.