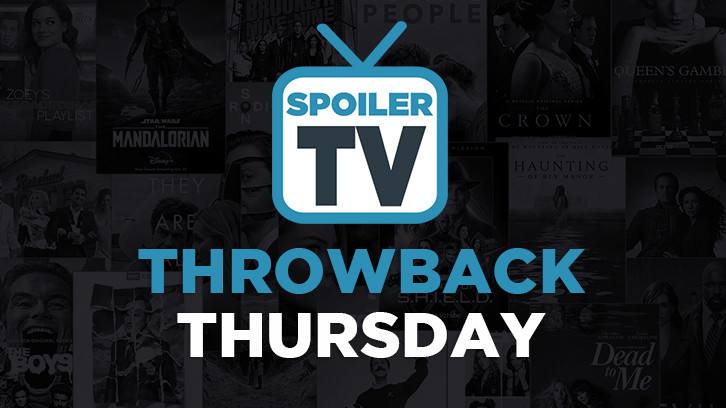 Throwback Thursday is a weekly article in which we look back at our favorite TV episodes from the past.
I watch a lot of crime shows, always have. So much so, that some of them start to blend together after they've gone off the air for a while. It takes a very special episode to stick out clearly in my mind after 17 years. The first season Cold Case episode,
Hubris
, is one of those.
Written by Kim Newton and Stacy Kravetz, directed by Agnieszka Holland, and starring Kathryn Morris, this female-led episode did something very few TV shows do - it completely shocked me. Of all the crime procedurals I've ever watched, Cold Case is still my favorite.
Riding the success of Law & Order and CSI, Cold Case debuted in 2003, a fictional version of The Cold Case Files. Some episodes, like the pilot, used a ripped-from-the-headlines gimmick that Law & Order piloted so well. Others used a less varnished glimpse of the past to spotlight the racist, sexist, homophobic, and mental illness stigmas, etc. of our past. This combination of crime show and history made Cold Case stand out and gave its episodes extra richness. Still, the very best part of Cold Case was its music. The soundtrack of episodes differed wildly from one another because the music spotlighted was always from the time period of the murder. So if the crime took place in the 1920's, fans could expect flapper music. Each episode was like a musical time capsule that enhanced the flashback sections and grounded the episode.
Hubris
deals with the 1995 murder of a college student. In a twist, the prime suspect brings the case to Lily in a bid to clear his name. Roy Minard was Holly Richardson's college professor and, of course, lover. The married professor became the main suspect after he lied about the affair. While never convicted, Roy did lose his marriage and his career so he now teaches ESL at night school. He's charming but, oh, so narcissistic and bitter. He's the exact type of character that I root against, a classic red herring. Roy promises Detectives Lily Rush and Scotty Valens that he will be "an open book" this time, vowing to be completely honest. He even gives them the list of other co-eds he slept with. He also brings a news clipping about a similar killing that's more recent. Both victims were whipped and strangled with a car antenna and dumped in the Schuylkill River. When Detectives Vera and Jeffries check out the new case, the similarities are striking and the Professor has an air-tight alibi - he was teaching his students at the time of the murder.
Enter the second suspect, Barry. Barry is a schizophrenic that was fascinated with both Holly and the new victim, a prostitute named Lenore. According to Valens, Barry fits the "narrative," something Roy stuffily explains to Lily and him when they question him a second time. See, every crime needs a villain so the people's conscience can be soothed and Roy became that villain. Unfortunately for Roy, Barry has all the marking of another red herring and I don't believe for a minute that they are going to pin a murder on a schizophrenic. That is not the crime procedural way. It does allow for the start of some great backstory for Valens though, whose ex-fiancee was also schizophrenic. This will become a long-running subplot for the character. As for Lily, this episode brings back ADA Kite in his second appearance. For all that he is a good guy, he also has the smarmy kind of Roy charm that is supposed to sweep Lily off her feet. She's both tempted and resistant.
In the investigation, the team learns that Lenore had a belly ring that was missing at the crime scene. It's the first solid lead they have. Well, that and a search through the Cliff Notes of Shakespeare that makes me giggle. Thank goodness for the all-knowing power of Google these days. They really push the class differences of the educational elite in this episode. Rush and Valens re-interview Barry, who admits that he saw Holly the night she died. In a flashback, Holly was having a crisis of conscience over being the other woman and rejects the idea of being with either Roy or Barry. When Barry sees the crime scene photos, he realizes that both are posed like the painting
Ophelia
by Sir John Everett Millais. Which brings us to suspect #3. Following the belly ring angle, Jeffries and Vera track down the parolee, Jesus Torres, who pawned the ring. The only problem is that there's no way Jesus has the education to pose the bodies like a Pre-Raphaelite painter. He does do a good job of correcting his own grammar though...dunh, dunh, dunh. Rush and Valens realize that Roy Minard has been playing them the whole time.
This is not close to the best episode of Cold Case. That's the season 3 episode called
A Perfect Day
. However, this episode was one of the first times that I had seen a non-celebrity episode in which the original guy was guilty all along. It's more common in these days of antiheroes and multi-plot twist storytelling. However, at the time, I had the criminal procedural playbook down pat and so this episode stands out in my mind as the first time a TV episode shocked me in a long time. Plus, the smarmy co-ed creeper got the justice he deserved. That is a BIG bonus. If you've never watched Cold Case before, I encourage you to check it out...if you can find it. (It's not available where I live.) The combination of history, music, and crime drama makes for a winning hour of TV.
Episode Grade: B

Music
- Wonderful by Adam Ant, Stay by Lisa Loeb, and Don't Look Back in Anger by Oasis
Most Powerful Scene -Lily talks Holly's father out of beating up Roy
Best Funny Scene
-
Vera: " 'Who set this ancient quarrel new abroach?' What the hell? I thought this was about a girl on a balcony." Rush: "Just find the quote from Barry's letter." Jeffries: "Hey, hold up. "Is your name Shylock?' " Rush: "That's not the quote." Jeffries: "I know. It's the first thing I've understood in about an hour." Valens: "It's here in Hamlet." Jeffries: "Thank God."
References - Bill Clinton affair, Court TV, Richard Jewell