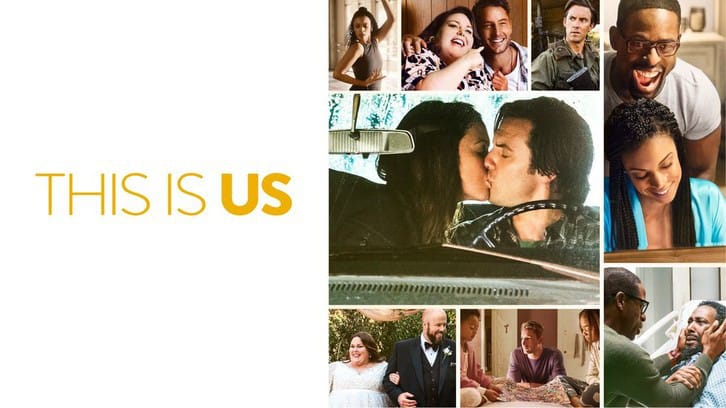 We pick up right where we left off, sort of. I have to say all the focus on Covid so suddenly felt like a little much. Especially since they decided to not let any time go by in the story, so, if you're binge-watching the show at some point later, they will go from normal life to full Covid in two seconds. There are many shows that have tried to do things and thought the timing was a little jarring, the way they handled it felt mostly right which is a hard thing to do with something so huge.
I liked how they played for comedy some of the aspects of this, like air hugs in the middle of the yard. I thought Kate would've had a bigger struggle coming to terms with Madison's pregnancy, but it was still a good outcome, and it makes sense that some characters would have some changes in perspective with "normal" life being so suddenly and deeply affected, but I guess we'll see where that leads.
Randall is definitely the one who's having it the hardest, he's burning the candle at both ends with his job and trying to come to terms with the feelings people around him are showing and also having a bit of an existential crisis, wondering whether his birthday is even the same date Kate and Kevin's is. And the show handled it so well, after he said that to Beth, every time anyone they told him "happy birthday", it hurt.
And though I still can't see the point of Malik's character (still waiting to see where they go with it), I did enjoy his conversation with Randall. Now, the doubts I had about Madison, on the other hand, seem to have completely disappeared, her scenes with Kevin were so sweet and real at the same time. I was terrified right with them, and the fact the scare brought up all those feelings made sense for them. It's already clear that fatherhood will be so good for him, and I hope his newfound maturity actually helps with his relationship with Randall too.
At the beginning of the episode, we learn Rebecca's trial was postponed after all the trouble it caused, and it makes me wonder what the writers had planned for this storyline before Covid. In this timeline, however, Rebecca and Miguel decide to ride it out in the cabin where she seems to be doing pretty well with her new medication. Kate and Kevin's families decide to go up there for their fortieth birthday, without Randall, but then Rebecca gets lost and Kate calls him.
Rebecca returns home safe and sound but everyone is scared by what happened. When Randall arrives we can see tensions are high and how they struggle to connect even if they're all doing their best. Randall goes to talk to Rebecca who's resting, and I have to say, that moment when she asks about Beth and the girls twice was such a gut punch. I knew they were going to do this to us but that didn't make it hurt any less. Luckily Randall realizes the pills she had taken for a rash was interfering with her medication and it should pass soon.
Randall decides to head back home but not before some intense conversations with his siblings. The one with Kate was heartbreaking yet understandable from both characters and it felt like a perfect encapsulation of so many conversations that were had all over. The conversation with Kevin was also great, it was good to see Kevin try to connect with him somehow, and the advice Randall gave him was beautiful. But, in the end, it felt like he was falling right back into place the way he told Kate he always felt, which is hard to watch but was so incredibly done.
The story of Laurel and William before Randall's birth was heartbreaking, like most things in this episode it seemed a bit rushed but beautifully made. And those moments where William crossed paths with Jack, especially in the chapel, were so powerful. I also absolutely loved the scene where Jack talked to his dad, everything the three fathers prayed connected so perfectly, it was all absolutely beautiful and moving.
Now, the last scene, where Laurel comes back to life, was a little too melodramatic for my taste, I mean, two parents coming suddenly into frame at different times is a little much, but I hope they do good things with it. Especially since Randall is feeling a little alone with his family right now and seems to want something outside the family he made for himself. Still, that last scene with Beth talking about life and pain was absolutely beautiful and inspiring.