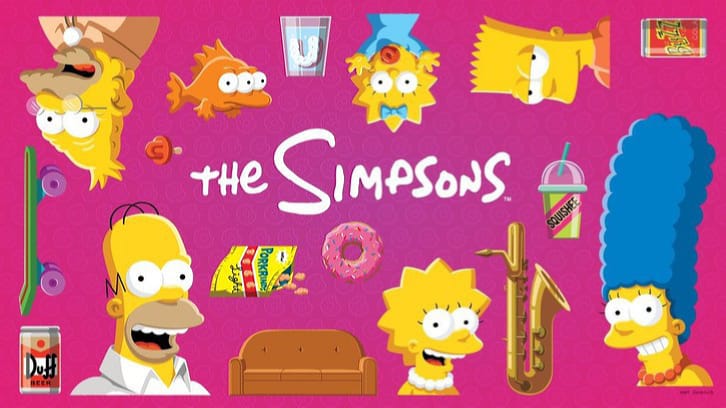 *NOTE – This review may contain spoilers.

It's Halloween a day late in the Simpson household (thanks, football) and this week we're in for a treat.
The last time we saw our favourite animated family things weren't so exciting, as a
three-storyline episode
proved to be a little too much to handle. And this week, we're attempting it again, but it looks like we may be in for a better half hour.
Starting the show we have a cold open in which the citizens of Springfield are voting in the 2020 American election, with face masks and social distancing measures apparent. It's a great - probably one of the best in recent years - as Homer is reminded of all of the awful things that the unnamed president has said in the very fictional world, which includes:
- Locking children in cages
- Sneaking into the backstage area of a Miss USA pageant to sexually harass a contestant
- A Muslim travel ban
- And many more
What an imagination.
We then get a quick glimpse at what Springfield will look like if people vote for the likes of Kanye West or this unnamed president, and it's a funny yet far too realistic moment that makes you contemplate the act of laughing. But nonetheless, we're definitely spooked at this point.
Our first of three stories this week is 'Toy Gory', a spin on the Disney classic 'Toy Story' in which Bart melts his Radioactive Man toy to death, and is in turn murdered and turned into a doll that only says kind things to his loved ones - it's frightening.
This first story is a mix of typical Simpsons shock with typical Simpsons wit - so in short, it's brilliant. This arc takes what we love about Bart by incorporating his quick humour and boisterous ways and flipping it so that we yearn for it back whilst simultaneously feeling the wrath of those - the toys - whom were hurt by him. With the very on-the-nose references to the Disney classic, combined with Bart's effortlessly hilarious dialogue, 'Toy Gory' is a funny, clever story that is a safe bet for anyone wanting to watch a fun Halloween-themed tale.
'Into The Homer-verse' takes full advantage of the show's relationship with Disney and gives us six Homers from a range of franchises - including Cinderella, Hansel and Gretel, and more. After Homer accidentally finds a hack in the nuclear plant and finds these other versions of himself, Mr. Burns does the same and puts himself in the shoes of each of the Homers' respective villains.
If 'The Simpsons' aim was to brag about being able to incorporate a ton of Disney characters into their show, it definitely works here. This funny and fast-paced story is a decent one, giving us many moments to laugh at Homer in the way we're so used to doing. Although the plot feels like it ends as soon as it's already begun, this isn't necessarily a bad thing as it's not really the journey that we're invested in, it's the humour - and this arc definitely comes packed with it. Homer is an easy character to rely on when wanting a short and fun tale, and this is no anomaly. 'Into The Homer-verse' is another snappy and sweet story, and although it may not be the most memorable in years to come, it serves its purpose.
Our final tale, 'Be Nine, Rewind' follows the Matryoshka doll concept as Lisa celebrates her 9th birthday but relives the exact same scenario in which regardless of what she does, she somehow dies. After figuring out that Nelson is also going through it with her, the pair band together and end up having to let Gil Gunderson die via car crash.
'Be Nine, Rewind' is the weakest concept of the three yet the most entertaining (and that's not a dig on any of the arcs we see). We've seen this storyline re-used again and again in television ('Russian Doll') and film ('Happy Death Day'), yet 'The Simpsons' gives it a fun take, although granted, it isn't the most creative. Given the small timeframe the episode gives this arc, 'Be Nine, Rewind' knocks it out of the park. With a few laugh-out-loud moments, combined with the sweet relationship between our leading pair, and a fun narrative, this story is an intriguing, amusing part of the episode. This concept would definitely work wonders should it be given a full episode to explore the potential routes and scenarios, as well as offering us more time to witness the bond grow between Nelson and Lisa, but nonetheless, it's fun, exciting and an overall fantastic watch.
Although 'Treehouse of Horror XXXI' doesn't offer a lot of uniqueness with its three-tier episode, it still delivers an entertaining half-hour of television. The three leads prove to be the perfect choices for their respective arcs as they offer a re-watchable set of tales and, unlike the last time the show attempted three very separate stories, we're treated to something worthwhile.