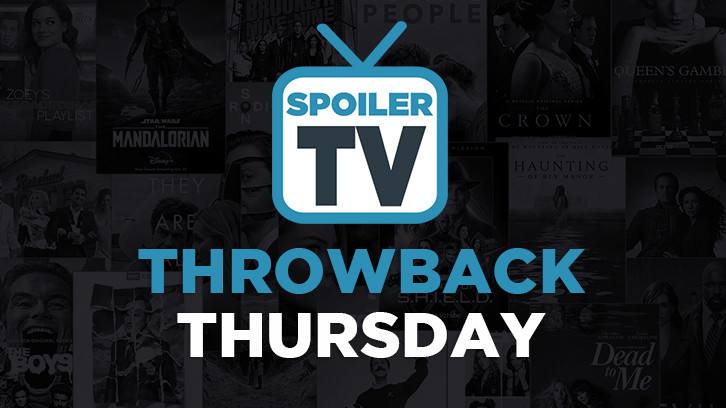 Throwback Thursday is a weekly article in which we look back at our favorite TV episodes from the past.
Throwback Thursday
was upon me once again, I took awhile to choose what I wanted to cover. Do I cover a favorite gut-wrenching episode from a drama I have watched? Nah, not in the mood for that rabbit hole! So I returned to the drawing board and thought of a show that just makes me smile, and that is why I decided it was time to revisit the amazing series finale for the CW's criminally underrated
Hart Of Dixie.
In times like these it is important to lean into the shows that help you escape and this episode is one of my absolute go-to's. So let us return to Bluebell, if only for a moment.
The Growth of Zoe Hart
'Zoe and Brick will love each other in the end'
and that is what happened. Speaking of love, the love story Zoe thought she would have when she landed in Bluebell didn't happen, and I, and the majority of the HOD fandom are thrilled she was indeed wrong on the right fit for her.
Zoe and Wade just worked, and even in their hardest moments, you could just feel that these crazy kids would end up happy and we got that in spades in the series finale. Wade started the episode channeling his inner Zoe because her proposal to him had been accidentally hijacked by Lemon and Lavon. Who would have ever thought when this show premiered that it would be
Wade
clamoring to get hitched and settle down?! But, like all character growth, it makes perfect sense. Season 4 was all about why Zoe are THE ENDGAME we deserved and I will die on this mountain. One thing I enjoyed on re-watch was that Zoe and Wade were SO solid and they were able to provide counsel and support to their friends as they navigated their messy love lives and miscommunications. As Zoe went into labor, Wade was right there to be a supportive dad-to-be and when Zoe declared they must get married... No Problem! Wade organized the troops and they got hitched in the hallway as they were about to meet their son. I, like Tom, cried crocidle tears as they made it official. In the end, was there anything better than seeing Zoe and Wade push their little man past the incredibly cheesy sing-song going on in the town square? I think not! Because Zoe and Wade ended pitch perfect, I will forgive the show for their nonsensical pairings of the couples I am about to discuss, because I have THOUGHTS.
Lemon didn't need a relationship endgame
While it was nice to watch Lemon be easy breezy throughout the finale rather than the uptight southern belle we met when the show started, it is
still
disappointing that she needed to be paired with someone at all. Sure, Lemon and Lavon were cute enough, and her not really letting the fact he
didn't
actually propose was a nice way to show she too had grown, but was it really necessary for the show to be so intent on having her be married in the end? She spent her whole life preparing to be the perfect wife and eventual mother, but the Lemon we saw in the finale had tranceded past that. It would've been so much better to see her be a woman who could leave Bluebell and perhaps franchise
Fancies,
and see what was outside of Alabama. So yeah, while I am happy Lavon got the girl of his dreams, it comes with the sadness that they could've done more to deepen Lemon's journey. While I was somewhat disappointed with this outcome once again, this episode also reminded me that the writers wanted literally everyone paired off, and that is how we ended up with AB and George.... oy!
George and AB?
George Tucker had spent most of this show in a relationship, chasing a relationship or thinking he needed to be in a relationship. He slowly started to work on himself and found his calling being a band manager, but the show seemed to panic and decide he too needed an endgame, and who was left? Why AB of course! It was a little sad that this relationship's final arc was them being at odds with who should make a compromise on where to live. George and AB were shortchanged in the end by boxing them into this endgame, and while they seemed happy as the credits rolled, I still remained unsatisfied on both their behalfs!
Closing Observations
* Zoe's water breaking and Wade thinking she peed on Lemon's shoe still had me in stiches. Also, the fact that Zoe was so intent on being there for Lemon was a lovely full circle moment.
* So can we all agree that us not knowing what Baby Boy Hart-Kinsella is actually named still keeps us up at night? I mean the easy choice is Harley, but what if it is not? UGH, the frustration still continues five and a half years later.
* The singsong at the end still sorta makes me cringe, but also makes me smile....
* Isn't it nice that although the final season announcement wasn't official these writers knew this was their swan-song and acted accordingly?
* Am I the only one who was happy Zoe's mom was only there via video for the wedding? The woman still grated my nerves no matter how much she 'accepted' Zoe's choices.
That is a wrap for me! Please flood the comments with your memories of this one if you have them.