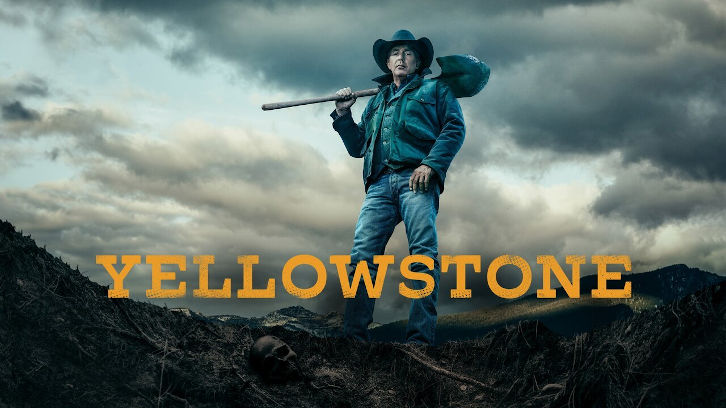 Kicking off with a flashback, we finally get to peek into the past and unearth the true root of Beth's utter contempt for Jamie. The realisation that he is the one responsible for her infertility explains so much about their toxic dynamic, in her time of need she came to him for help and his vital omission has cast shock-waves through her entire future. Even from a young age he was clearly more concerned about the family's public image than the actual well-being of his young, pregnant sister, taking her for a hush-hush abortion and purposefully withholding the fact that he knew she would be sterilised.

Forced sterilisation is an unfortunately all-too-real part of America's history (a tactic once used by Nazis to give it its true dark and twisted context) as it was an effort to 'perfect the gene pool' by reducing the population of the mentally ill, the poor, people of colour, criminals, prostitutes...basically anyone who didn't fit their cookie cutter mould of 'perfection'. I, for one, didn't expect to be confronted with such a grotesque reality in an episode o Yellowstone, but if anything it just adds to Jamie's betrayal. Even if he was young at the time, it is no excuse for wilful ignorance of what was about to occur. The rotten cherry on top is that it was Rip's all along and he was not aware. Now this deep buried secret is just another thing that could come to light; destroying the relationship or at the least causing Rip to do some serious damage to Jamie.

The cut to Jamie being sworn in left me with a bitter taste in my mouth now I knew what he'd done. Before I almost sympathised with the character, being on the receiving end of such vitriol and serving as the family scapegoat, but now I'm not sure I have the time for him. It is almost worrying to think that someone who'd done what he'd done is going to get this much power and his smug call to Randy did nothing to quench my fear.

The rest of episode five seems to show the contrast between Jamie and Kayce. Where Jamie is all about public image, Kayce has a more concrete sense of black and white morality. When fellow farmer Boyd Nelson commits suicide, the former Navy SEAL immediately thinks of how he can help the family, leading to an engrossing shots of them all rounding up the horses. The thundering hooves and striking scenery made for an immersive sequence, transporting you to the almost otherworldly landscape of Yellowstone – one of the main aspects that originally drew me to the show.


Episode six finally shows us the world outside the Dutton's family dramas and sprawling ranch. It is a breath of fresh air to see characters outside of their angsty bubble, although the opening scene is a particularly heartbreaking one. The disappearance of Native American girl Sila creeps under your skin as you watch her mother desperately make calls and come to the realisation her daughter did not come home the night before. The tragic truth behind this plot line is that indigenous women going missing on reservations is a very common occurrence - a crisis that many are unfortunately not aware of. It is commendable to see Yellowstone shed light on the issue, resulting in one of their most gripping episodes in weeks.
Kayce is thankfully coming back into the forefront once more as livestock commissioner. As well as smartly dealing with the itching-for-a-fight buffalo herders (one of whom was satisfactorily taken down a peg or two by Rip last episode) and finally getting their papers, he also proves his leadership in a crisis. When he receives the call from Chief Rainwater about the missing girl he immediately agrees to help - again following his natural instincts to assist those in need no matter the politics (ahem, Jamie). He gathers up the troops with Monica and they both show up ready to search for Sila. In contrast to his frankly colder siblings, I feel Kayce brings a lot of heart to the show that we don't see enough of and desperately need.
Eventually the search comes to a bleak conclusion when they find the girl's body, and even with little words spoken you can clearly see the ripple of despair that resonates through the whole search team. This tragedy unsurprisingly hits home with Monica and spurs on even more fight from Rainwater, with the pair ultimately teaming up to protect their people and land.
Elsewhere, while the restless ranch hands are being bewitched by barrel racers and wrangling buffalo in an attempt to ride them, the truth about Beth and Jamie's conflict comes out to John. When the Dutton patriarch confronts Jamie he seems (in typical John fashion) more archaically preoccupied with the family lineage than he is with the damage done to Beth herself. The double standard and old-fashioned attitude is not all that surprising considering it was also John who branded Kayce for refusing to take Monica for an abortion all those years back. Once again it is also Kayce who is the one to show the most – though unknowingly – compassion, comforting Jamie as he breaks down while John storms out and Beth looks on in some kind of glum satisfaction.
One of my favourite parts of the episode though was the final screen: a link to support the National Indigenous Women's Resource Center, if you're looking to educate yourself and support this prevalent issue take a
look
.