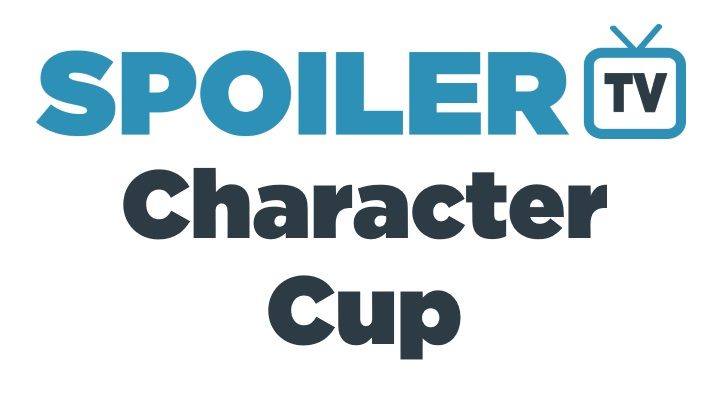 We've almost come to the end of the 2020 SpoilerTV Character Cup. It has gone by so quickly! With almost 400 people nominating, 550 characters nominated, and 64 characters in the Cup, we are now down to the final two: Scylla Ramshorn and Lexa. To get here, Scylla had to defeat Dexter Morgan, Caitlin Snow, Colleen Wing, Sara Lance, and Sam Winchester. For Lexa, it was Justin Foley, Riley Davis, Jethro Gibbs, Jamie Fraser, and Buffy Summers. Similar to last year, the races were closer than we usually get, ranging mostly in the 50's and 60's percentage-wise. Here's hoping the race will be close this year and make for a great finale. Happy voting!

Over in the competition contest, Nick still leads with 84 points. Rn shoots up to second with 78 points and Psazzy and Lost Senate are in third with 76 points. Awesome job predicting! Also don't forget to check out the TV Talk Topic. I do value your opinion. Before starting the contest this year, I looked back at the comments from last year to know what to change. Your feedback is important to me.

Finally, don't forget. The Character Cup may be ending but the biggest contest at SpoilerTV is just about to start - the Favorite Show competition. All the previous contests have been leading up to this one, which takes place in August. According to Bradley, who runs it, nominations will tentatively run from Monday, August 3 - August 10 with the first rounds starting Friday, August 14. You don't want to miss it!


Note: There is a third place poll for Sam Winchester vs. Buffy Summers. This will only determine which one is ranked #3 and which one is ranked #4.



Rules
Stats and Brackets
Character Videos - Rounds 4-6
Prediction Contest Leaders / Wish List Contest Leaders
Round 1-5 Polls


Round will end at approximately 5:30 pm CST on Thursday, July 23.




2 TV Talk Topics:
TV Talk Topics: Character vs. Celebrity & Character Cup Wrap-Up
-
1. Would you rather have a day to visit and get to know your favorite character or the actor who plays them? (Thanks to Lisa Roloff for the topic.)
2. I made several tweaks to the Cup this year. Please give feedback on how you feel about them. Thanks so much!
A. This year you were allowed to submit 5 nominees instead of the usual 4. Would you like to keep 5 or go back to 4?
B. On the second to last day of nominations, I posted a list of shows that had characters on the bubble for getting in. Would you like this to remain part of the process or do you think it gives shows an unfair advantage?
C. Last year, the biggest recommendation was to include character videos. Did you watch any? Should we include them next year? If yes, we had several characters who did not have any videos submitted. How could we get more characters covered?
D. Another popular suggestion was to allow people to see the votes before voting. Did you use this function this year? Should we keep it?
E. We decided last year that TV Talk Topics should be shorter with fewer details and less time intensive. How did they work for you this year?
F. This year 5 out of the 8 shows in the mini-contest had characters in the Cup. Should the mini-contest be open only to shows that are not in the Cup, those in the first round only, or stay the same (those up to round 2 only)?
G. Besides having your favorite win, what else would improve the Cup?