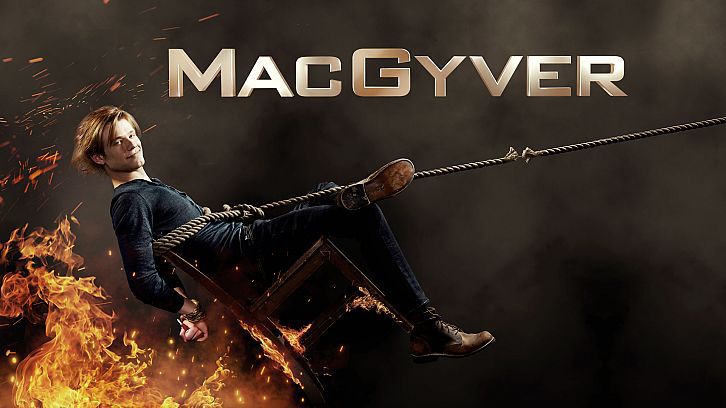 What a wild roller-coaster has this episode been... here's a quick little review to get us ready for tonight!

This new installment, in more ways than one, was a huge step toward taking this remake closer to its source material. Dream or parallel universe episodes were a common occurrence then, and the OG had gotten writing them down to a science. Plus, the modern version of MacGyver had never really tackled issues like grief, mental health and the like, much less in a story arc that lasted more than one episode.

This episode was very confusing, and it did take me a couple of viewings to understand it fully, something that reflects Mac's state of mind particularly well. This little excursion into his psyche finishes to drive home the point that the two previous episodes made : Mac is not coming out of this hunt for Codex the same.


Not only is he getting into increasingly bad habits, like not sleeping and drinking, but his behavior is changing now that he realizes that he might need to give in to his dark side to solve the Codex problem, as well as save millions of people.

I struggled to understand how Mac remembering Tesla's lab had helped anything except speeding up the process of searching the mine (speaking of which, did we really need an obvious Toyota product placement to get there?) when I realized that it was just a way for the writers to slide a lighter episode into an otherwise gloomy season, something at the crossroads between an Indiana Jones movie and an old episode of Eureka that still somehow managed to be closer to what we've come to expect from MacGyver than any other episode this year.


And, because I love to nitpick, there were still some details that bugged me - beyond the obvious creative licence taken with medical accuracy - starting with Matty's behavior with Mac. It felt like she was forcing his hand, and knew that in his current state of mind, and with a concussion to boot, Mac would never say no to the DARPA drug. Seeing a newspaper with a headline about the Spanish Flu pandemic also made me cringe a little given recent events, though the episode was shot in late November of last year. And finally, I still don't understand how Codex managed to stay on Phoenix's tail throughout the entire episode ... Do they have a mole inside the Foundation? Or where the writers in such a hurry to keep things moving that they didn't realize how weird that seemed?

What were your thoughts on this episode? How far do you think Mac will be willing (or forced) to go? Let us know in the comments bellow and I'll see you next week!