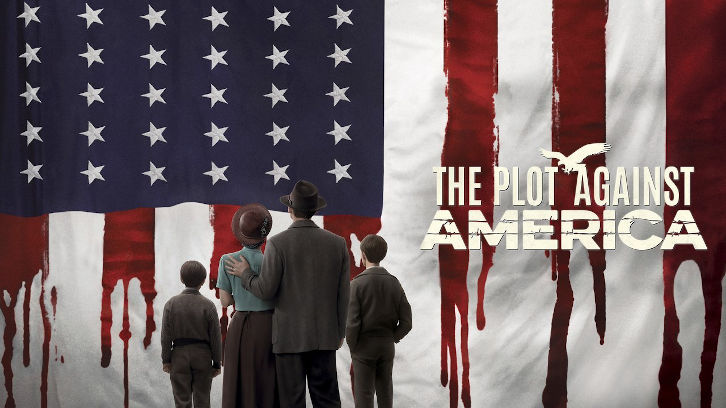 Are you social distancing? Are you taking precautions? Are you staying inside? Are you working from home? Great, me too. As are 60 million people here in Italy. Thank God for TV shows and their incredible ways to make us feel less alone. I was so exicted to start watching "The Plot Against America". When I saw the trailer, I was hooked from the get-go. 1940s America? Yes of course. Winona Ryder, John Turturro, Zoe Kazan and Morgan Spector? Count me in. David Simon and Ed Burns from "The Wire" writing the show? Where do I sign.


The show is set in 1940, where we meet the Levin family, a middle-class Jewish clan in suburban New Jersey, who have to deal with the constant and total ostracizing of Jews in America by Charles Lindbergh, a hero pilot that has been groomed by the Republican Party to run against Roosevelt. By using phrases like "putting America first", it is impossible not to believe that the writers have chosen to mirror the current climate in the US perpretated by the current occupant of the White House. Othering people is what the Levins have to deal with every day; there's Herman, played with somber empathy by an excellent Morgan Spector, is eyeing a possible promotion that it will allow him and his family to move to a fancier neighborhood; there's Bess, a quiet force of nature played by Zoe Kazan, who fears that prejudice might follow her and every member of her family wherever they go; and then there's Evelyn, played by legend Winona Ryder, who reminds us all that she's Winona freakin' Ryder, who has a relationship with a married man and has to deal with the consequences of that means.
The first episode has a slow pace that just sets the scene for every character and the historical background necessary for the story, but it's done in a very somber style, yet elegant. The photography is excellent, and the cinematography as well. It is indeed a quality product for HBO; it is definitely a timely show, because it shows an alternate America history of the 1940s by quietly describing America right now. It is a very character-driven story, dialogue is important, from the speeches you hear during the episode, to the arguments and discussions happening.
If you are looking for something to wathc during your quarantine, this show is definitely a must-see. And please, be safe and aware of yourself and the people around you. Take care of yourself and each other. We need this more than ever. Don't take it too lightly, it's serious. And wash your hands! Thank you!
Favorite line:
Herman: "
Roosevelt is a professional politician. A leader. Lindbergh is an airplane pilot with opinions
".