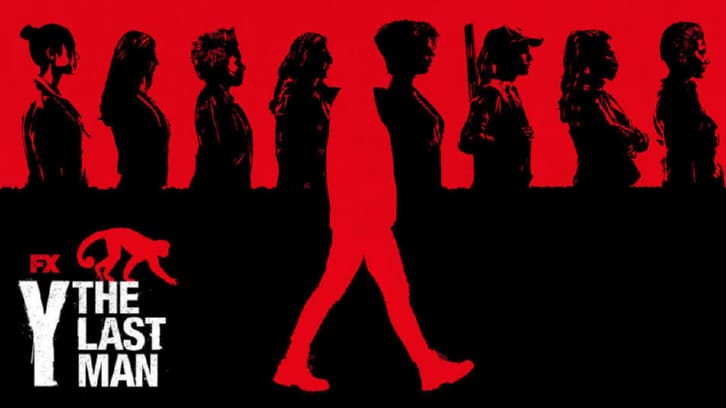 Beth is back! And boy does she bring drama, but nobody knows this yet. At least, that's what it seems like at the end of the episode. Has she become a member of the Resistence? And what kind of resistence are we talking about? This is getting pretty interesting and the 7th episode of "Y" is actually quite excellent, in terms of writing, directing and acting. It's always good, but I feel like this episode kind of raised the bar.
Yorick, Dr. Mann and 355 have an accident and end up in a community formed in a prison; they seem to be invested in the fact that Yorick and Ampstead are still alive, despite having a Y chromosome. He is also free to speak to them, whereas Dr. Mann and 355 are being locked up in one of the cells. There is a difference between this community and the one run by Roxanne, it feels more organic because these women already knew each other before the event and maybe hierarchy is less important here than PriceMax. Being more organic doesn't necessarily mean right, which opens a lot of questions about what the women are going to do with the trio, espacially Yorick. 355 and Dr. Mann can prove to be incredible assets, but that's what will find out later in the season. Will the women at the prison use Yorick as leverage?
Things are not going well at the Pentagon either; sure, Beth is back, but she is using Jennifer and the kindness shown to her to gather information for a group she is a part of. Who is the "everyone" waiting for something more to do? Are we going to witness an attack of some sort? The show stays relevant in terms of theme, with questions surrouding the accountability of politicians and politics towards its voters. Sure, the circumstances in this show are extraordinary, but isn't morality the primary tool of confrontation when it comes to tragedy? The show depicts it so well, especially when Jennifer is torn between helping her country or helping her family. Kimberly and Regina, on the other hand, want to use the information about Yorick being alive to take over the presidency, and also to have him reproduce the entire male species again. Kimberly thinks he has been chosen by God, and even Regina herself is kind of scared of her beliefs. They are so caught up in what they think they should do next that they don't notice the effects this whole situation is having on Marla, who eventually decides to take her own life because she can't stand to live like this anymore. I loved Marla, I loved this character because she lost everything but acted like she had nothing to lose, despite not being herself anymore. Now Kimberly has to deal with another tragedy, having lost her entire family for good.
What did you guys think of this episode? What will happen to Yorick now that a few people know that he's still alive? Let me know in the comments below! Y:The Last Man is now streaming on Disney+ in the UK