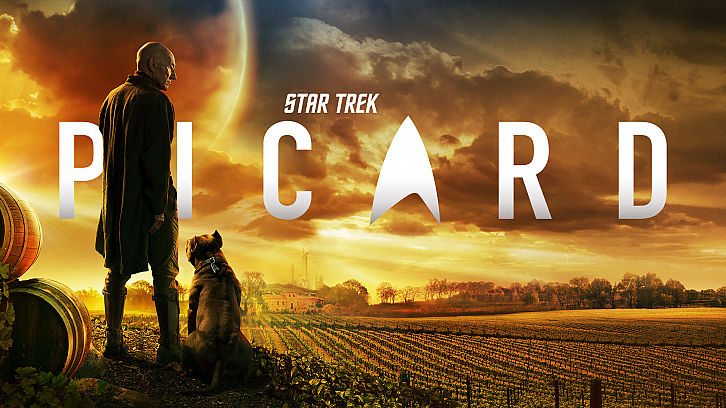 *NOTE – This review may contain spoilers.

In the Star Trek: Picard episodes The Impossible Box and Nepthene the show achieves a perfect balance of respecting and using the rich history of the Star Trek: Next Generation franchise while allowing new characters to shine. That balance results in deep, excellently paced storytelling matched with some top-notch action which is moving this show into iconic territory.


History first.
The Impossible Box
focuses on Picard's venture into the Borg cube where he's haunted by the demons of his Locutus past. It features a masterful performance from Patrick Stewart as the tortured admiral and is marked by an incredible piece of editing that morphs his face upon arrival from his Borg state to his current human form. He is met by an old friend in Hugh (Jonathan Del Arco) from
I, Borg
who helps him in his mission to rescue Data's daughter, Soji (Isa Briones). Several times during the mission Picard must conquer his memories, which Stewart perfectly plays, before rescuing the girl and with Hugh's help escape the Cube.
They escape and in
Nepenthe
find help as Picard is reunited with two of his most trusted advisors from the Enterprise, Riker and Troi (Jonathan Frakes and Marina Sirtis). This episode was just pure joy to watch as these iconic characters are reunited and the actors step back into an easy rhythm with one another as if they'd only been apart for a few days instead of a few decades. You see Picard's relief on Stewart's face when he first sees Troi as though he knows part of his burden is lifted. And as always Frakes' Riker offers Picard sound counsel. Will and Deanna are older, wiser, and have suffered their own tragedies, yet, as though nothing has changed they offer unconditional support but are not afraid to challenge Picard on his actions and decisions. It was a dynamic that always worked on
Star Trek: Next Generation
and is seamlessly at play here.
Now the newcomers. While the show advanced its storytelling by relying on that history several of the newcomers stepped to the forefront with very nuanced performances. Del Arco was magnificent in both episodes but stepped to the forefront in
Nepenthe
as he and ElNor (Evan Evagora) face a maleficently evil Lt. Rizzo (Peyton List-more on her later). He showed wisdom in helping Picard face his demons, but here he displayed true leadership and courage as he was defiant even in the face of death. He had a noble end, bravely fighting for his new people, the free Borg.
Another character that took major steps in terms of development in these two episodes was Alison Pill as Agnes. In
The Impossible Box
, we gained more insight into how she was cajoled into working as a spy on this mission for the Federation by the imposing Commander Oh (Tamlyn Tomita). Later, she is tortured by her guilt over killing Maddox (John Ales). While Picard is away from the ship she seeks solace by trying to hook up with Rios (Santiago Cabrera).
Nepenthe
finds her guilt making her physically ill and not even the self-medication of cake and liquid courage from Raffi (Michelle Hurd) helps. Finally, it becomes too much for her and after realizing she is putting the crew in danger with the Federation tracker she swallowed, she picks a side and makes a huge sacrifice by putting herself into a coma to protect them. Pill has expertly brought this character a long way from the almost afraid of her shadow, milquetoast scientist to this self-sacrificing team player.
Also standing out in
Nepenthe
was Peyton List's Romulan Starfleet Security officer Lt. Rizzo. Before this episode her menacing nature had been in the shadows, guiding her brother Narek (Harry Treadaway) on his mission to gather information on the Synth homeworld from Soji. Here she brought that menace chillingly to the forefront with her cold and calculating torture and murder of free Borg to get what she wanted from a captured Hugh and Elnor. She was particularly effective as she coldly murders Hugh. Her later fight with ElNor was one of the action highlights of the episode. She's just the kind of heartless villain the series needs, and List looks as though she is having a great time playing the part.
For me though, the newcomer I was most impressed by was Isa Briones' work as her character Soji begins to realize that she is not quite human and deal with her first encounter with betrayal from Narek. Briones' confusion and fear as she slowly learned that Narek meant to kill her was great work. However, it was a beautifully written and acted scene with Sirtis where Troi helps Soji come to grips what it was like to experience true emotion by the simple act of enjoying a fresh tomato that she was exceptional. Briones and Sirtis played off one another extremely well. I grow more impressed with Brione's work each week as her character comes to grips with her true nature and look forward to future episodes where she will be working more and more with Stewart as Soji and Picard travel to the Synth homeworld for answers.
As I have stated before,
Star Trek: Picard
is not your father's
Star Trek
, for me, this is something just a little bit more. The attention to detail and respect to history while taking fabulous risks in storytelling elevate it to a somewhat higher level. I can't wait to watch the latest episode with promises the return of my favorite, Seven of Nine (Jeri Ryan). What are your thoughts about
The Impossible Box
and
Nepenthe
? Share them in the comments below.