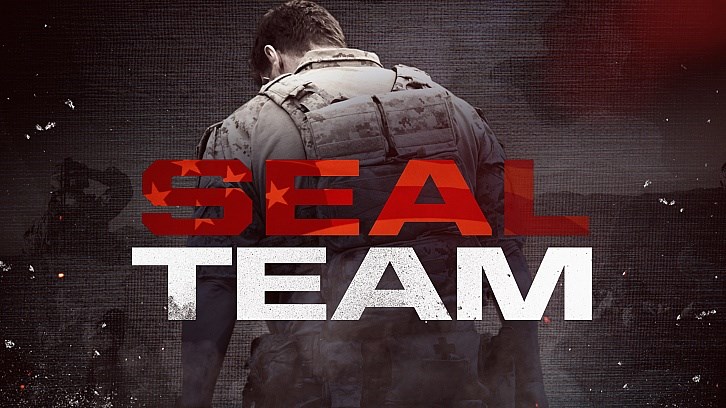 Welcome back SEAL Team fans! Prpleight graciously let me pinch hit this week and review The Ones You Can't See so this review may look a touch different than what you are used to, but I hope you enjoy it none the less. In this episode, we saw Bravo Team get a bit of a Gucci mission while providing cover and support for the secret service in Paris. On the home front, Jason painfully wrestled with his own body's biological clock and one operator was prepared to romantically move on whilst another continued to wallow in a relationship lost (I think we can all put those pieces together on who fits where). Let's discuss.

What is Next, Jason?

Bravo One.
That is a lot to swallow for a man who has only known spinning up and leading his team through life and death operations. Jason has lost his wife, countless friends and as painful as it is, himself. What else does he know besides being a man that runs towards the world's most dangerous scenarios and bringing his SEAL brothers home? To have this life mercilessly snatched by of all things a torn muscle in his hip, is tough pill to swallow. I think what struck me through this whole episode, is how far Jason's tank has been drained through the life he has chosen. When he spoke to his fellow Chief in the command center at Lindell's instance, he sees what lies beyond operating and it devastated me on Jason's behalf. Chief Blake clearly still had an intact family to fall to when he couldn't operate any more, Jason doesn't. Alana is gone, Emma is off and experiencing all TISH has to offer and Mikey is away at prep school. Those family safeguards have washed away from him, and now all that remains is the debris of a destroyed bookshelf and a sad, empty studio apartment. That is just devastating to think about for a man who has given his life to his country. Although it is devastating, it is an important topic to shed light upon when it comes to the men whom have served diligently until they can't.
I think Jason will make it through this. But the shadow of his immortality will follow him as he tries to outrun father time. While our true Bravo One was down, a new one emerged in the form of Senior Chief Ray Perry.
From Paris With Love
Warrant Officer.
His meticulous prep and suggestions of where to better place the look-outs proved valuable and he even made the last minute call to move his team in order to take out a threat. Ray is clearly ready for more, but it is a tough line to walk as he doesn't want to break up the band in his pursuit of career advancement. I truly have no idea how they will fit this all together, and I hope it makes sense because I love this team as is.
Starting over, Spinning Out
Reign's Adelaide Kane)
who now works in the private sector. Through an exchange of pleasantries and sussing one another out, I saw a spark. Clay seems to have too because he speaks for the first time about moving on from Stella (I was a bit confused on this given how season 2 ended with Clay and Stella falling back into one another's arms, but that seems to have been a goodbye instead of an hello again, so okay). Clay has healed from the bombing and losing Swanny and is ready to try again in love. Through a gift of dress shoes (Cool way to give your number Rebecca!), it looks like Clay means it when he said to Sonny, he isn't jaded when it comes to finding more. Speaking of Sonny.... oh lord.
I get that Lisa breaking things off for Sonny has stung but his handling of it has been a bit tiresome. Drinking and working your issues out through organized fighting is wearing thin. She didn't leave him for another guy, she ended things to protect careers. Do I think that is fair? Not necessarily, but it is what it is. Sonny seems to have walled himself off again and wants others to join him in wallowing. If this is the way Sonny handles a dual military break up, perhaps he is best suited for finding someone completely separate from the service, like Ray has.
Odds and Ends:
* So Mandy, I have stared at my notes on her and Jason's exchange and I am puzzled. Was Jason just trying to find more and that is why he called Mandy? Their potential road trip could be interesting for both, but under these circumstances, I am not sold. Then we have Dr. Pierce who helped Jason even if he doesn't see it. I hate to reduce these powerful women to love interest territory, but the show is giving off some weird subtext on both fronts.
* Ray and Sonny worked things out!
* Ray gave some sniper OJT to our new guy Vic and I liked it. There is something to be said about experience and instinct.
* No Blackburn this episode, I like to picture him on leave somewhere warm.
* Davis debriefed a mission that seemed to have implications for later on with the DEA in Venezuela and such. Did we perhaps get a glimpse of what is ahead for Bravo?
* I know Prpleight likes to count Clay's nicknames and I think we have new one when Sonny called him princess.
That is it for me! Drop a comment below with your thoughts and tune in tonight for another fresh episode of SEAL TEAM!