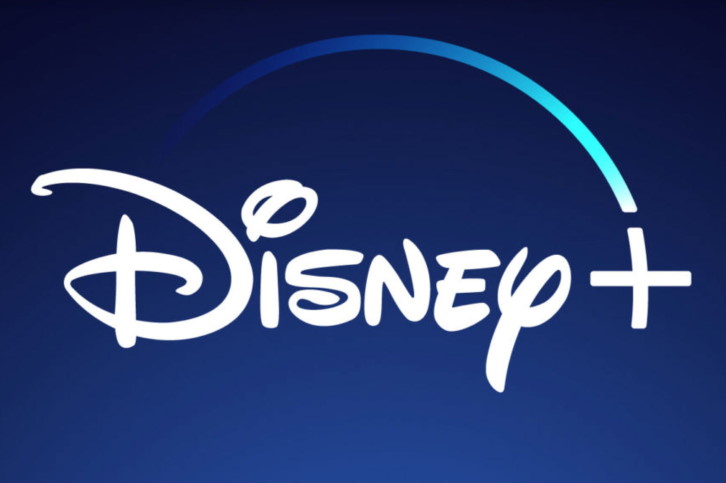 Welcome to Chronicles of Disney's premiere edition, in which I take a trip back in time with Disney+'s fresh-from-the-vault classics. The latter term is loosely applied to some selections. These first four episodes and movies I watched were selected by my siblings. (Thanks, guys?). Some spoilers will follow.


THE NEW ADVENTURES OF WINNIE THE POOH - THE PILOT
Winner of back-to-back Emmys,
The New Adventures of Winnie the Pooh
was anticipated with "skepticism and dismay," per the
Los Angeles Times
. Pooh stans feared this new take on a beloved character would prove scarring. We of the era of nonstop reboots and revivals can only empathize. The premiere episode didn't hold back either, plunging viewers into a bizarre new reality where Christopher Robin is taking his plush pals to a movie theater. The speculation that must have happened in that moment! Were the Hundred Acre Woods gone forever? (Not a chance). Could grownups see the Pooh gang walking around? (Not really important). Christopher, an American boy now (GASP!), purchases massive amounts of concessions, and Tigger tries to hurry Piglet along with this priceless exchange.
Tigger: "We don't want to miss the part of the movie where the monster eats the whole city."
Piglet: "Oh de-de-dear. Perhaps we should move to the country."
Tigger: "Wouldn't matter. Sometimes movie monsters eat whole countries and spit out the pits."
Piglet's heightened fears after the movie form the central conflict of the episode, which quickly returns to the gorgeous, spacious Hundred Acre Wood where the gang decide to make their own monster flick to help Piglet overcome those fears. I regret to inform you that a very weak song is sung that would give the Sherman Brothers the shudders. Suffice to say, this musical interlude does not snap like the show's theme tune "He's Pooh Bear! Winnie the Pooh Bear"! (The theme music was composed by Thom Sharp who also worked on the
Darkwing Duck
theme but ultimately won an Emmy for a Casper the Friendly Ghost cartoon series.) It's safe to say that the episode overall reassured viewers that their favorite silly old bear hadn't changed too much.
Highlights:
In a nod to the original features, several of the characters hide from Tigger in a hollow log.
The episode ends with the boy and his bear sitting under the tree on the hill, and I was unprepared for the level of comfort that brings my soul.
"Pooh Oughta Be In Pictures" is the title of the premiere, and rest assured that this column will eventually dive into each one of the Pooh movies.
Plungers are a very important accessory in the Hundred Acre Wood.
THREE DAYS
This is not a Christmas movie. You couldn't be faulted for forgetting that when you watch it though. While it debuted as part of ABC Family's 25 Days of Christmas back in 2001, this film is not a festive melodrama. However, it does check an astonishing number of holiday movie boxes. Fuzzy, chunky sweaters. Check. Dragging home a sparse yet lovely tree to decorate. Check. Hanging ornaments on a tree. Check. Reuniting with an estranged family member. Double check. There's even an angel named Lionel, which is not a Christmas name unless you have a family tradition of setting up a Lionel train to travel around your tree during the holiday season.
Two
characters also travel back to their hometown at Christmastime. The movie's writer even claimed to be drawing inspiration from
It's a Wonderful Life
. So why isn't it a Christmas movie?! Two reasons. First, the relentless score wants you to be sad so much that you
will
be depressed. Second, the levels of angst are much more appropriate for a family Thanksgiving movie.
Meet the Farmers. Andrew (Reed Diamond) is a workaholic literary agent who lives for the thrill of bluffing and cajoling deals for his authors. His wife Beth (Kristin Davis) is a mellow, slightly-self righteous saint (except when she's drawing gory metaphors for her disintegrating marriage in art class….a throwaway moment in the movie that isn't explored at all) who does a little bit of everything that is good and pure. Andrew, of course, is neglecting her and dashing off to Chicago with his assistant Kimberly (who doesn't just have the hots for her boss. She's got the Red Hots). Kimberly propositions Andrew the trip, letting him know that other time they were on a trip and she wound up at his room in her nightgown….she wasn't actually there for toothpaste. (Because this is a family film, the extent of the near adultery is Kimberly in her business skirt and short-sleeved turtleneck sweater arranging herself "seductively" on Andrew's current hotel bed.) Naturally, when Andrew returns home, Beth is not supposed to be chill, except that neither actor can bring themselves to muster the tiniest emotion. She dashes off for a midnight walk, darts into the road to rescue the neighbor's dog Lulu, and a car hits her. Lulu is okay! Beth dies. The first twist is that Lionel (Tim Meadows) appears to Andrew to give him a chance to treat Beth differently in her last three days of life. The clock is rewound, and what will happen to our lukewarm lovebirds?! If you stay awake through the movie, you'll find out.
Highlights:
Andrew and Beth's hometown does not have a holiday theme name. It's called Mahone Bay!
At one point, Andrew and Beth lie in the snow making out passionately as a child nearby is buried alive under a collapsing snow fort. (I kid you not. The child's life is in
danger
).
Andrew makes a number of medium gestures to demonstrate his love for Beth, one of the most romantic but also perplexing is when he serenades her with "I'll Be Home for Christmas" in front of the whole town's candlelight caroling gathering.
There are not only multiple rounds of kissing in this movie, but there is also offscreen "sacks."
This film also features one of the most terrified infants I have ever seen.
BABES IN TOYLAND
Babes in Toyland
skipped the planned animated movie version of itself and jumped right into the live-action remake, even though it was already the umpteenth adaptation of the opera of the same name. Some Disney executives referred to it as Disney's
Wizard of Oz
while others said it was just a Disney cartoon but with real people. It is decidedly the latter. Still, the movie possesses charm more often than not, with a regular Who's Who of Disney regulars + actual
Wizard of Oz
star Ray Bolger. Kevin Corcoran is here. His often onscreen brother Tommy Kirk is too (but not playing his brother this time!). Future Emmy winner Ann Jillian tackles the supporting role as family breadwinner Bo Peep. Ed Wynn mismanages a toy factory. The climactic battle follows the utterly magical "March of the Toys." Trees dance. A shrinking ray complicates the final act. There are multiple dance numbers. The greedy villain and local real estate mogul attempts to woo leading lady Annette Funicello with promises of wringing every last cent out of his tenants; meanwhile,swoonworthy hero Tommy Sands sings two love songs and a lullaby! What a movie!
If you're wondering what the catch is, there definitely is one. Funicello's Mary Contrary needs a massive shot of empowerment even by 1961 standards. When she's not daydreaming about her insanely chaste engagement to Sands's Tom Piper, she's lamenting her inability to manage the family's finances with lines such as "Why are we so dumb?" She hides behind a desk during the ending fight with Barnaby, letting her SPOILER ALERT five inch fiancé lead an army of toys to rescue her. Considerable more courage is shown by other characters. The movie still has a merry time, but Mary won't be anyone's favorite character.
Highlights:
Barnaby and his henchman get ridiculous yet fantastic lines such as "Fie on you, you frivolous fools" and "A pittance. Preposterous."
The townspeople of the movie's Mother Goose village are simply the worst and can be easily distracted by their own fear or need to party. And do they love a party! The opening montage introduces local yokels who carry pies and jump over candlesticks plus a group of ladies whose sole job is to be "Lemonade Girls."
Mary might be the worst, but Tom is almost the best. After all, he's not only marrying Mary but he's also taking her five adopted children under his wing.
Tom is only almost the best, because he sings a problematic song comparing Mary to a doll.
Mary and Tom never ever get to kiss! Not even at the end when they're married and wearing gorgeous outfits.
READ IT AND WEEP
Read it and Weep
is the first Disney Channel movie I've watched that wasn't
Descendants
or
Zombies
. (We didn't have cable TV when I was a kid). I am borderline obsessed with its fashion and perfect young cast. Teenagers actually played by teenagers is crazy too, but most of this movie's cast was 18 or under. The plot is sweet and simple. Jamie Bartlett (Kay Panabaker) goes "from high school freshman to bestselling author in one semester," thanks to a literal misprint, and it nearly costs her everything. And by everything, I mean her sanity, her friends, her family, and her family's pizzeria, er Pizza Shack. The story itself is classic. Jamie uses her creative writing skills to translate her high school experience into a fun and beautifully illustrated journal where she refers to her friends and enemies by other names. Due to an eternally relevant printer issue, the journal winds up being published. A few bestseller lists later, Jamie starts to put on airs, egged on by her book's protagonist IS (Danielle Panabaker, Kay's real-life big sister) who goes from imaginary friend to devil on the shoulder. Jamie's gleeful mother (who is meant to be good) enjoys her daughter's success, Jamie's dad haunts his daughter's fans with truly horrific pizza toppings, and her brother disappears from the plot in order to build up the movie's surprisingly emotional climax. Kay Panabaker's comic timing and burn delivery just gets better and better in each scene ("I have a limo waiting for me outside," she sighs in exasperation when her friends chastise her for not showing up to an event). Alexandra Krosney gives another of my favorite performances as Kay's friend Harmony who just stops putting up with Kay's behavior. An additional reason I enjoyed the film was the relentlessly loud sunshine. Everyone is just buried in colors. Allison Scagliotti wears a casual teal velvet combo that is to-die-for, and there are so many long chunky necklaces I nearly wept at the joyful nostalgia.
Highlights:
When Jamie panics on national television, the anchor segues out of the incident by introducing a feature on "7 Things in Your Toilet Bowl That Could Kill You." Your move,
The Morning Show
.
Allison Scagliotti's hair-raising shriek when her character Sawyer gets something slimy dumped on her.
Jamie's throwaway line to her friends about how "only the coolest kids" are in her book but also it's "mostly fiction" after telling her friends they were in it as cool kids. Girl, what?!
Of the many selfish things Jamie does, ditching her job at her dad's pizza shack which leaves more work for her two best friends who are still employed there is the harshest.
There are no slow dances at the school party that ends the show, but there is 1 more kiss than there was in the entirety of
Babes in Toyland
.
Danielle Panabaker's IS sums up all teen movie franchises ever: "You got everything you wanted. A boyfriend and a sequel."
"IS isn't, is she?"
Thanks for checking out Chronicles of Disney.
I'll be back next week with Ducks and Luck from Disney+