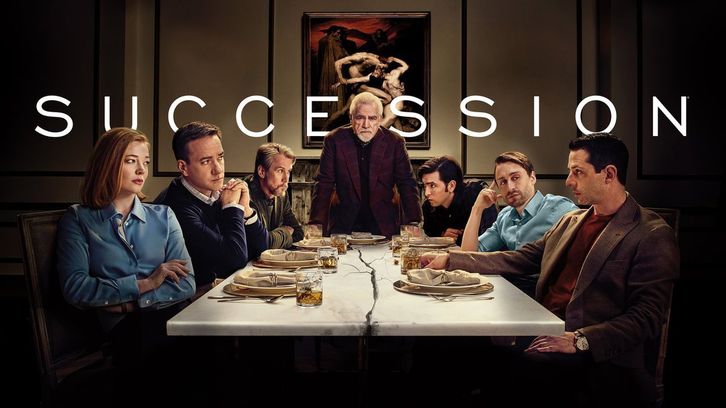 Dear Logan, it's hard to see something you desperately want go away. That last scene, with Nan Pierce standing up to him and saying that he won't get what he wants. And Rhea, thinking about herself, as she's shown us in these few episodes. She really wants the Roys to buy PGM, she's really invested in this. I am glad we get to see someone as magnificient as Holly Hunter act alongside great actors like Cherry Jones and Brian Cox. This season of "Succession" is proving itself to be even better than season one.


The Roys all (except Shiv, who's been left behind, and Connor, who's MIA in this episode), gather at a festival called Argestes, an event for the wealthy powers in the world and the media influencers out there. Kendall, who's playing the "good soldier" part through and through, is more than eager to help his father and Roman, well, is being Roman through and though. By the way, I'm starting to like Gerri A LOT! She's hilarious and her relationship with Roman is so fun to watch. They seem to make a good team, please don't be mad at me for saying this, I don't mean to be creepy or anything, given Roman's... I don't even know how to call it. But let's move on. Or should we condemn first? Yes, because the deal that Logan so desperately wants is in trouble due to a piece published by New York Magazine about the deaths and sexual assaults that took place on the Roys' cruise line. Remember the story that Tom and Gregory were tasked to bury? No pun intended, I swear. Someone has apparently come forward and the family doesn't know how to respond.
Shiv is brought in via speakerphone, and has a softer approach to the situation; the Pierces should be brought into the conversation and given the right and carefully tailored information. On the other hand, Kendall would like to threaten the magazine with legal action and stop them from publishing the story for fear of bankrupcy. Of course, Logan goes for Kendall's approach and the result is that the magazine decides to publish the story anyway, damaging the chances of WayStar RoyCo to buy PGM. Everything's coming up roses for Mr. Logan Roy.
Things get even more interesting when Shiv decides to show up at the festival and, eventually, participates at a panel with Roman and Kendall. No, that was even better that one could imagine. Roman spoke two words, Kendall and Shiv starting debating one another, by casually being sarcastic about each other's personalities. And then, Shiv talks about cutting the dinosaur mentality that it's part of big companies and she would have clean hands and a fresh eyes. So, who do you think she was talking about? I give two seconds to think about it, because he was sitting right in the audience and did not like it at all. Nan Pierce was in the audience as well, by the way.
Logan takes it out on Roman, physically, because he kept mocking his father and Shiv at the same time. I can't feel bad for Logan, though. Shiv had the floor and she took that chance. She is trying to position herself within the company, especially when she sees how her father is treating her transition. Do you feel bad for Logan and the deal? And what did you think about him being physically unwell?
Favorite line:
Marcia: "
When I'm with someone, I am with them. Look at me. I know who you are
".
What did you guys think about the episode? And what do you about Rhea as a character? Let me know in the comments below!