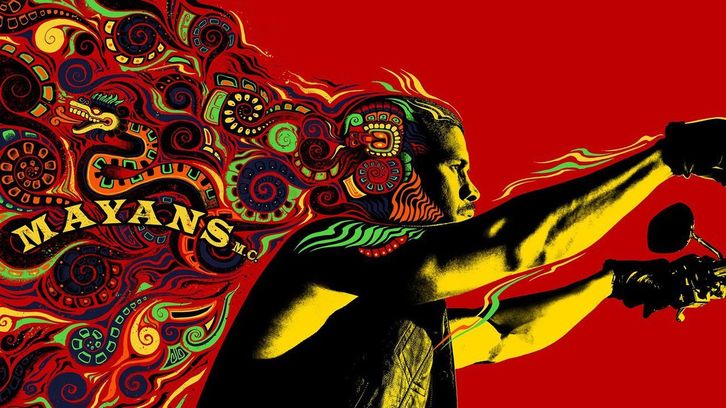 Welcome to season 2 prospects! I think we can all agree this season premiere gave us a lot to chew on. Let's dive in.

Time Does Not Heal
Family conflicts are always deeply layered and it is impossible to find a clear line to draw in who to be behind. In the eight months that have passed, Angel Reyes has only grown colder and more distant from his father and brother. Barely a word is spoken between him and EZ and he hasn't given Felipe so much of a whisper since finding out about last season's betrayal. I am going to ask what will most likely be a polarizing question but..... Can you blame Angel? Having watched the season one finale recently, Angel, while hurt, just desperately wanted his brother to be free no matter how angry he was at him for betraying him with his DEA deal. Felipe also made sure to subtly let Angel know that his priority was with his youngest because his eldest 'chose' this life. So Angel freezing them both out for eight months after they used the unspoken to let him know his opinion was not the highest priority while harsh, is not unwarranted.

The problem now is that the Reyes chasm is bleeding into club business and the hierarchy is noticing. It threatens EZ's full patch and makes them question just what the issue is and that, in the end is the rub for both. If the club finds out exactly where this feud was born, EZ and Angel will be running for their lives. In the end, it is obvious that both are deeply hurt but hopefully the bridge can be built through the brothers finding out exactly what happened to their mom. They say blood is thicker than water and I think that Angel and EZ will once again renew the bond that they share through finally getting to the bottom of what happened to their mom. The other thing that needs to happen is Felipe sitting down with Angel and Angel alone to hash out exactly where their relationship stands and I hope the show gives these characters that this season.

Bumpy Sailing
Last season the shaky marriage of Galindo/Los Olvidados with the MC running interference seemed like a band aid, but it seems to be working to throw Potter off their scent. The raid for the 'mercs' to continue to exterminate the rebels almost went according to plan with the MC meeting with them under the guise of finding the rebels until Mini was caught and The Mayans (specifically EZ) couldn't let the little mouse be tortured. This scene showed how embedded EZ has truly become. His brutality in killing the merc was a surprise to even Bishop but will most likely earn him points towards his full patch. The move to save Mini also opened exposure to what is going on behind Potter's back, because the Mayans are supposed to be under Galindo's thumb and he under Potter's. Potter seemed to think Adelita has resurfaced and is ramping up her rebel army. The problem with this is that it puts her squarely in his crosshairs and as we saw, her silence of late is because of a certain delicate condition (more on that in a bit). The alliance is in trouble after many months of smooth sailing and this tees up what is certain to be a very violent and bloody ride.

Happy Trails
SOA fans like myself may have gotten a little gitty when Chibs and Jax were mentioned in the episode but those things are fleeting when you think about what Happy could have possibly done to the Reyes family. We got some bread crumbs to follow here and it is making his connection to them even more puzzling. Firstly he seems to get a twinge when Felipe showed up at the Mayan compound looking for EZ and Angel. Does Happy know him? He didn't seem to directly recognize this older Felipe but there has to be a reason he asked Chucky about him. Next, we saw him back home in Charming opening a box with information on mama Reyes and Felipe. This makes his dealings with the Reyes family much more interesting and it doesn't seem like a random hit at all.

Other Random Thoughts:

*Adelita is pregnant and the first half of the episode had me picking out the best names that go with Reyes because the way Angel longingly looked at her when she was out of his reach said a lot. But, a twinge of fear crept up when Miguel made a point to blow off Emily's request to take Dita to the doctor in order to move Adelita, and Emily questioning the paternity at the end was not reassuring. Surely these writers wouldn't let another Reyes boy lose the woman he loves to Miguel Galindo.... You hearing me Elgin James?!?

*We finally saw some Mayans justice when it was revealed a member of another chapter was juicing his drugs in order to skim some cash off the top for himself. This move seemed like some housekeeping to show that Bishop was the intimidating, no nonsense prez that will hand out justice to those that cross him.

*Dita seems to be playing offense in the cold war with Emily. Is she just acting like she is slipping away and playing the long game to get her daughter in law out of the Galindo portrait? This seems to be a possibility with the Galindo compound of last season snuffed out and Dita revealing her scars in the closing moments. Did mama Gallindo take some lessons from Gemma Tellar-Marrow and we just aren't aware yet? This should be fun!

*Although things are muddy with EZ getting more embedded in the club, he seems settled into his role and close to getting a patch. This is something I would be excited to see, because for better or worse he is our main character and this is his journey.

*Potter and his creep level have only intensified since his SOA days. From paying a visit to antagonize Felipe and boasting about being a bed wetter, I think we can safely say that Galindo, Los Olvidados and the Mayans have their decks stacked with this guy.

How did you feel about the seeds planted in the premiere? Drop your thoughts below!