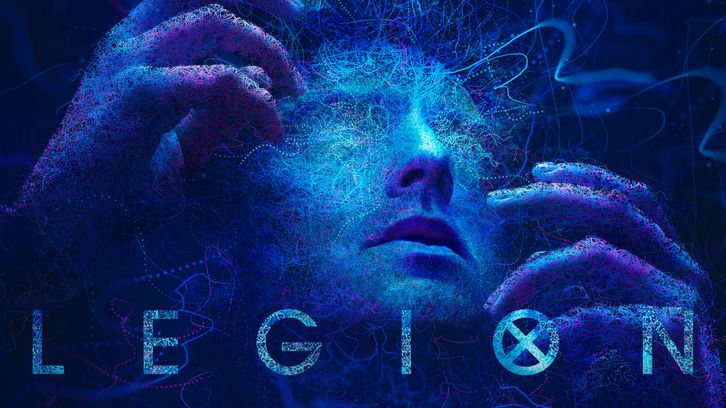 On the series' penultimate episode, it's a race into the past to try and change the future!

Last week's episode was very Syd centric, as Syd experienced another life while being raised by Melanie and Oliver on the astral plane, but it wasn't clear what about her changed when she returned back to the airship and went after David (with Cary and Kerry in toe) in the time stream.


As Switch mentioned, if David and her pursue this, the time-eating demons would return and there may be no stopping them this time, which seems like it might be the case, as David and Switch experience time distortion when trying to reach the past and where David is locked into a room until he's teleported by an over-hanging light.
Viewers soon learn the characters are pretty much back at the time when Charles Xavier went off to find Amahl Farouk, leaving his wife and infant son behind. Somehow this is when Syd, Cary, and Kerry also find themselves and Syd realizes that she's not here to kill any David, but to make sure that baby David gets the love he needs, the love of his mother.
Charles arrives in Morocco only to slowly noticed that things are off with Farouk, as he suffers from a bit of nightmare and can't put his finger on story Farouk tells him about the "orphaned children" running around and upsetting a caged monkey.
But before Charles fully realizes this, David materializes and takes him into his mind to try and explain things, including that he's Charles' son! David passes some information in the form of cake and the two begin to conspire against Farouk, but it takes Charles' doing some investigative work to realized that David is right about Farouk; that he lied about the children and monkey, as they were once slaves and a King and David turns up as an old war buddy of Charles' whom just happened to be stationed near Morocco.
Farouk immediately gets wind that something is not right with this situation as he can only get glimpse of David's mind flashing images and a song from the future!
As for Syd, she tries to explain (to Kerry and Gabriella) how important it is that Gabriela doesn't abandon David and gives him all of her love, despite a family history of mental illness.
In the meantime the time demons have been busy following Sydney and beginning to attack the house, but Syd was able to at least temporarily stop them in this endeavor, but little does she and David know that they let "Future-Farouk" out of the
time-between-time
, allowing him to turn up and potentially meet his past counterpart!
As for David and Charles, they have another meeting in David's mind, where Charles gets the sense that David is not telling him the whole truth, realizing David has no compassion for Switch, who turned up in a devastating state, loosing a lot of her teeth and crying out for her father!
David then begins to shut down and goes somewhere else and Charles is left to contend with "Legion"!
There is potentially a great set-up here for a fight between two Shadow Kings vs Legion & Charles, but where that leaves adult David, Syd, Cary & Kerry, seems pretty unclear, let alone the time-eating demons and Switch.
Speaking of Switch, I had a theory a couple of episodes ago that she may be sending information back to her creator, as she will turn out to be an android and that possibly this creator relates to other versions of the characters like another Syd and perhaps "Clockworks" is time traveling project, whose overseers interject themselves into a bigger time travel story at the last minute. This episode kind of confirms the potential for that idea, since David "passed" information to his father in the form of a cake, like Switch passed food to her "father", despite that he wasn't "presently" in the room, but yet somehow received it on the other side...
It's anyone's best guess at how everything is going to end and if Syd's and David's unintentional two-prong attack will succeed with any version of David emerging to have a mostly happy life, but in any case it has been quite the subjective, visceral, and mind-bending ride almost unlike any other TV series ever created.
Legion
will surely be missed.
So how do you think it all will end? Sound off in the comments below!