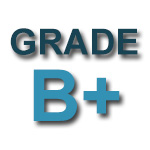 JJ gets his social security checks in the mail which means he's, temporarily, rich! But instead of saving his money to use as living expenses for college, he decides to spend all his money on buying lavish gifts for his family. He feels as if he's been like a charity case for them over the years and the guilt has made him want to do something nice for his parents and siblings for a change.
Except he spends way more than he actually has and winds up having to pay it all back. In an effort to raise the money again, JJ takes to begging on the streets where Maya and Jimmy track him down. They assure him they don't see him as a charity case at all, he's their son and of course they're going to help him when he needs it. Plus, they expect him to pay them back for helping him out when he's successful. They're betting on him and his future after all.
Kenneth learns Maya and Jimmy don't let each other have fun. Maya secretly goes to a bar for wine once in a while with Melanie and Jimmy is playing in a Korean wedding band because Maya wouldn't let him play with a band for real if she knew. Kenneth doesn't understand why they're acting so weird dysfunctional about it but in reality it's because neither of them can actually
afford
to do anything fun when they should be working.
At least, until Kenneth takes on the daunting task of going through their financial records. The DiMeo's will be bankrupt in two years at their current rate. This is actually
good
news to Maya and Jimmy, who are so used to terrible news, the fact they have two whole years doesn't seem so bad! They agree to continue having fun once in a while.
Remember Ray's ex-girlfriend Taylor? She returns this week at a quiz bowl tournament and Ray almost winds up throwing the entire competition for a chance that the two of them can reconcile. But then he realizes how much is at stake. There are students on his team who need the scholarship money that is awarded as prize. He declares he chooses his team over Taylor, and then they lose anyways. Oops.
New episodes of Speechless air Friday nights on ABC.