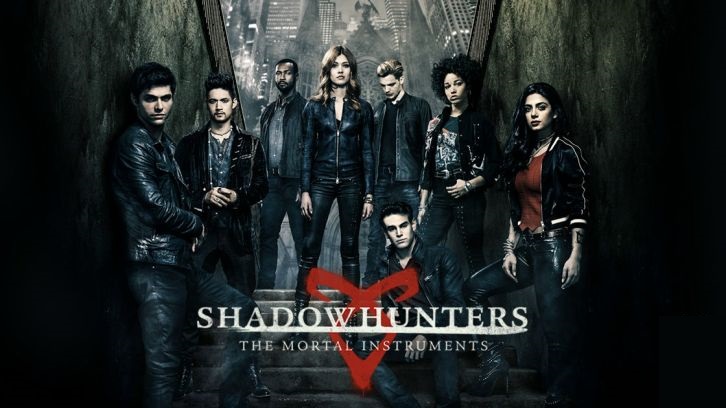 Previously on Shadowhunters, Clary found herself in Siberia with the newly resurrected Jonathan, who she's bonded to in may ways than one, Simon tried to find answers on removing the Mark of Cain and may have a lead on someone who could help and Luke recruited Jace in trying to find Clary.


In this week's episode, Jonathan takes Clary to The City of Love and doesn't let her out of his sight, which is a completely appropriate thing for your brother to do. As they wine and dine around the city, Jonathan tries to reclaim something that has been lost to him, and the more time Clary spends with him, the more dangerous she realises he is. With Clary trying to play along with Jonathan in hopes that she'll buy herself some time to get away from him, Luke and Jace work on trying to track down the apartment, and by extension Clary.
With Alec having a rare day off, Magnus, accompanied by his new lease on life (or perhaps his impending mortality) sets out to make it the best day possible by trying to do as much as possible. We get to see them spend their entire day together going from breakfast in bed to late night excursions in New York as Magnus tries to make as many memories as possible.
Elsewhere, Simon, along with Izzy, is on a mission to find New York's oldest vampire in the sewers, and what he finds down there may come as a surprise to both him and the audience. A trinket collected along the way leads them to old acquaintances and the stakes of the meeting may be higher than either Simon or Izzy originally chose to accept. What started as just a mission may lead to a shift in dynamic for the pair, but time will tell as to how much it will affect them.
With some of our main characters now hopeful that Clary is alive, the hunt is on to track her down. Prepare yourselves to see the power of love throughout the episode and the lengths people will go to in order to seek what has been lost to them. Shadowhunters airs Mondays at 8.00 on Freeform.
And with that I'm going to leave you with a few teasers to tide you over until the episode:
- Clary and Jonathan may have more in common than Clary wants to admit.
-
"I did warn him of the danger."
- Luke gets to showcase his skills and talents in some small ways.
- Feelings may be emerging for some characters.
-
"Everything I need is right here in front of me."