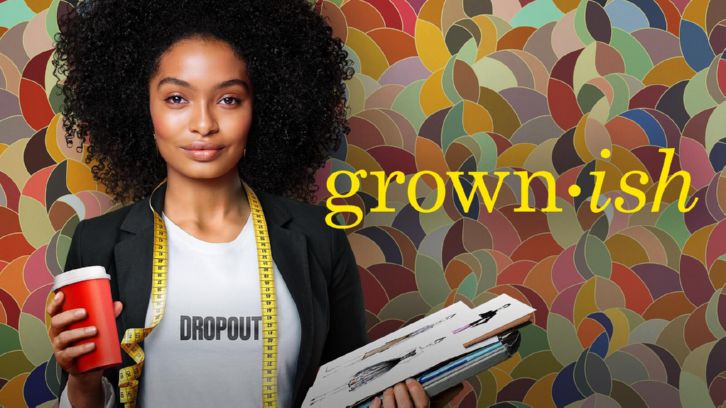 Everyone has to take responsibility for their own lives. It comes a moment in life when you have to face this cruel reality and do something about it. For Zoey, this means to act as an adult and be responsible for her actions and the consequences that come with that responsibility. The spring finale of "Grown-ish" has every character deal with something in their lives, and of course, it leaves the audience with a lot of questions.


Zoey needs to come to terms with the fact that she has cheated on her chemistry final. All of this happens when Parents Weekend is just around the corner at CalU. What do you think she'll do? What's the right thing to do here? I was not surprised to see what Zoey decides to do, I was more surprised to see what happens after that.
And yes, Parents Weekend is why Anthony Anderson and Laurence Fishburne are in this episode. Apart from serving as moral compasses, they are also there to determine Zoey's situation on campus and to understand what's really going on with her. They find out about Luca living there (the scene is hilarious!) and they also find out what happened to the meeting Zoey had about the test.
Nomi herself is dealing with some major and important moment: she has finally decided to tell her parents that she's bi. I get the stress and the panic that might come in situations like this, but I am very happy to see Nomi so determined to live her life as herself, without any secret. How do you think her parents will react? And how do you think Professor Hewson will, given that the two of them have spent some time together and kissed?
Jazz, too, has to deal with some haters on Instagram, who hacked her profile and deleted all of her pictures. Who do you think might do something like that? Sky, by the way, is always there to offer moral support, but can I just say that the girl has the best one-liners on the show? And the way Halle Bailey delivers them is just incredibly funny and honest.
I'm curious to hear your reactions to this episode, especially because it ends with a very defining moment for Zoey and for two other characters. Any ideas? Let me know in the comments below!
Favorite line
:
Aaron: "
Guys, if it's any consolation, Parents Weekend is totally overrated, okay? My parents never come
".
Sky: "
You think that's because maybe they don't love you?
".
The spring finale of "Grown-ish" airs Wednesday on Freeform.