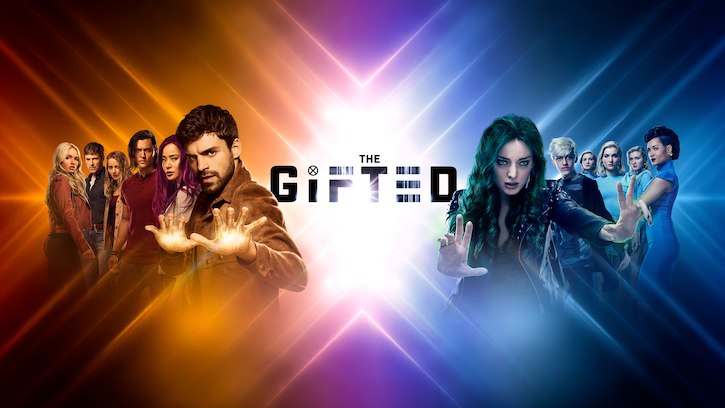 Erg wasn't always "Erg". He used to be named Leo and in love with a human woman named Pam. But, Pam betrayed ultimately betrayed him, thus leading him to his firm beliefs about mutant-human separatism.

Maybe he got the name "Erg" from the sound effect he made he found out what she did.


Officially departed from the Underground, Blink is making the most of her new life among the Morlocks. Her assimilation made easier by her gift which comes in handy for food runs, until the cops show up and Glow gets shot.
Ever wonder what happens to a glow-stick when they crack?
In order to save Glow, they're going to need outside help. A particularly Strucker comes to mind and Blink is ready to bring her in. Unfortunately, Erg's past experiences are informing his present circumstances and Glow's life could be the cost. Rebelling against his shortsightedness (and no this isn't a one-eye joke but now it kind of is), Blink escorts Caitlin back to assist and Marcos too, for good measure since his blood also glows which must mean he's compatible.
That, and because the writers aren't ready to give up on the Marcos/Glow/Lorna love triangle.
Speaking of Marcos and Lorna, they're sewing quite the tangled web. After learning about Reeva's planned treachery, Lorna is intent on juicing Max for all his intel. The guy can't stop bragging and she knows
he
knows more than he's willing to let on.
Sticky fingers, or metal fingers, come in handy when you're doing some breaking and entering + mild hacking. Lorna and Marcos set up Max so Marcos can get a little one on one time with the newest recruit.
Lauren is refusing to sleep so she won't be vulnerable to Andy and the Frosts. Energy drinks can only keep you awake for so long until your body ultimately caves. When she does, she gets a meeting with
the Frosts
Andy, who does his best to convince her to see the light of the Inner Circle and the beauty of the two of them, together, as a united force, as Fenris, releasing their powers.
In spite of all her attempted resistance, Lauren is sorely
tempted
. She abandons her parents to go meet Andy, leaving nothing but a note behind to a very worried Reed.
John agrees to help Reed track Lauren but when they find her she's gone full Peter-Parker-in-
Spider-Man-3
. It's only when Reed reveals his own temptations and struggles with the same music box she's fallen prey to that they're able to find common ground.
It would have been nice for him to tell her all of this
earlier
, I mean he's seen his kids struggling for a while now but has decided to keep quiet on a lot of important things. Sharing is caring, Reed. For now, it appears Lauren and Reed will be sharing doses of medicine to quell the seductive pull of their von Strucker abilities. So will Lauren go back to using her powers defensively, only? I hope not.
Saying sorry isn't always easy but Erg does it the best way he knows how, by drawing an 'M' on Caitlin's face as a show of gratitude for helping the Morlock's and saving Glow's life. Still don't get his obsession with facial branding, I mean he's like a mutant Nathaniel Hawthorne, but it's a sweet gesture nonetheless.
After everything has calmed down in the tunnels, Marcos goes on his recon mission to torture Max for details. Except, things don't go as planned unless it was their
goal
for Marcos to get shot and Max to die in a fiery car explosion - in which case, great job guys!
ODDS & ENDS
- I still think there is more to this music box than we're being told as of yet.
-
Favorite line
: "I'm guessing you're not a pharmacist
and
a post-apocalyptic pirate."
- So now there are two ticking time bombs in the Underground. How long will Reed's medicine last with both him and Lauren sharing it?
- Honestly why did they even had Max's "family" - whose names I don't even remember - when only Max has been getting the screen time? I'm wondering if they'll try to get revenge in Max's honor once they find out he went
kaboom
.
- On Lauren's way to meet with Andy, she witnesses police brutality against a mutant family and retaliates, pointlessly, by forcing a siren off of the police car? Come on Lauren, if you're going to go all dark and edgy at least knock out some windows too!
A new episode of The Gifted titled "calaMity" airs February 5th on FOX.