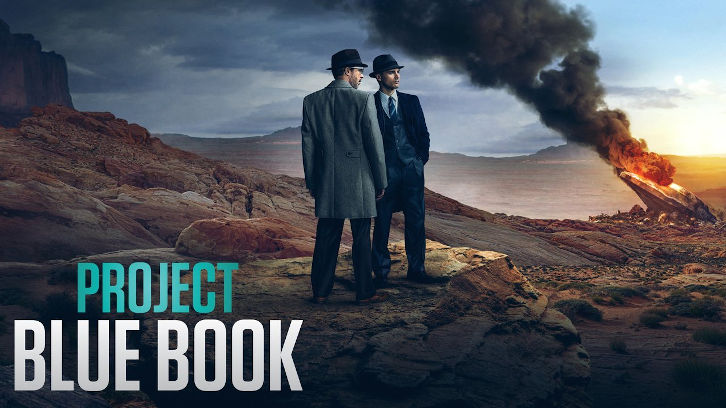 Project Blue Book
"Operation Paperclip" was written by David O'Leary and Thania St John and was directed by Pete Travis. St John's other credits include
Grimm
,
Eureka
, and
Roswell
.
Allen (Aidan Gillen) and Mimi (Laura Mennell) have different views on how to help alleviate Joel's (Nicholas Holmes) fears. Mimi confronts the man following her – and he's someone we've seen before!
This week's case takes them to Gurley, Alabama – but not for long. Quinn (Michael Malarkey) is sure he knows the real story behind the latest sighting – and heads for Huntsville, Alabama. This week's historical guest star is Wernher von Braun (Thomas Kretschmann).
Quinn does something uncharacteristically drastic. Von Braun surprises Hynek. Hynek receives an unexpected offer. Quinn and Hynek split up, and Hynek doesn't follow orders. Hynek discovers something, but Quinn and Hynek discover something even more surprising together.
Look for a very unexpected ending!
Don't forget to tune in to History at 10pm Tuesday!
And just a few dialogue teases to keep you guessing….
So now they give you power to control civilian aircraft?
You're so smart, you're dumb.
That spaceship killed all my hogs.
What the hell just happened?
Seems wrong to me too.
It's gonna be alright. Trust me.
You're not interested in real science.
I just broke protocol to indulge your curiosity.
Those men were just following orders.
Wasn't exactly rocket science.
This whole thing is just hitting me now. It's so upsetting.
There's little I forget, professor.