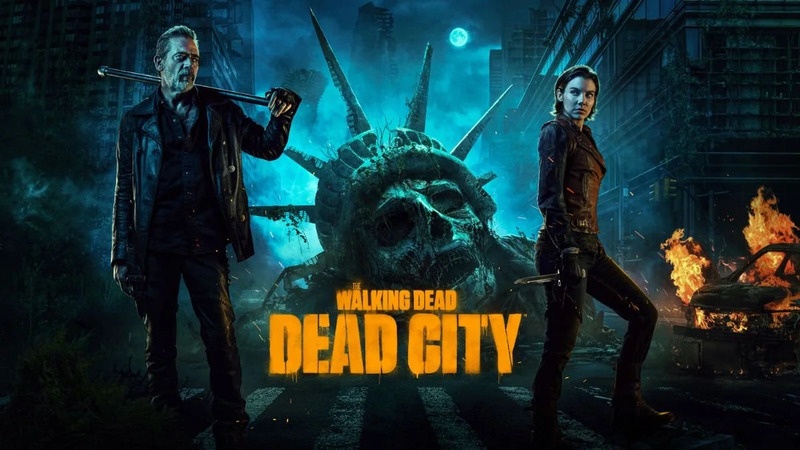 First, my apologies for not posting regular reviews on this show – I've been out of the country and unable to watch. That said, I'm really finding this spin-off pretty hard slogging. This review will focus on the most recent episode – "Stories We Tell Ourselves" written by Brenna Kouf (What If, Grimm) and directed by Gandja Monteiro (The Witcher, Wednesday, The Chi). Along the way, I'll likely make comments on previous episodes…
To be clear, my issues with the show have nothing to do with the acting. I think Lauren Cohen (Maggie) and Jeffrey Dean Morgan (Negan) have been delivering terrific performances. However, I really feel for them and how the writing has been doing them – and the characters they've created – a real disservice by not writing the characters… in character. There is little in the way of explanation or motivation.
I'm really over the heavy-handed metaphor of that cut on Negan's hand. Yeah. We get it. The bad things that happen unleash his evil side – which hurts him – but it's healing… omg. And of course Maggie would make a deal with the Croat (Zeljko Ivanek) – even after resisting every other evil dude who's tried… And why would Maggie refuse to take oxygen? Why would she choose to basically incapacitate herself by breathing methane?
The biggest problem with the show is the pacing of the plot. Nothing seemed to happen for the first 4 episodes, and then in this one, we start to get some reveals. Almost nothing comes as a surprise, however. Having a 'strong/silent type' is great, but honestly, I don't have any connection one way or the other with Perlie (Gaius Charles). We just haven't been given enough to connect with the character. I was just really starting to like Tommaso (Jonathan Higginbotham) and Amaia (Karina Ortiz) only to have them die, and did anyone not think that they were red shirts as soon as they were introduced? The only reason not to kill Perlie is so that he can go back and absolve Negan…
Having a mute character is a risk, and once again, I just haven't been given enough to connect with Ginny (Mahina Napoleon). It's completely unclear to me why Negan would send Annie and their child away – under someone else's protection on a wagon train?!?!? And it's still unclear why he feels so strongly about Ginny.
As a big fan of Ozark, I was super pumped and waiting eagerly for Lisa Emery (The Dama) to make her appearance. Again, her performance is great, but there's no coherent explanation of what's going on. And apparently the Croat answers to here? Ivanek is always fun to watch, but I'm not sure what's happening with his accent – was that really a necessary part of his character? Do we really need the bad guys to be distinctly not "American"? Also? Killing walkers with a spiked helmet might look cool but is stupid on SO many levels. What if they get stuck? Also, banging your head in a metal can like that would give almost everyone concussions – multiple concussions – which are really, really bad for you…
Finally, a quick comment on the little 'let me explain the obvious to you' segments by Eli Jorne. Is it just me or is he just a bit too satisfied with himself? Dude. I hate to break it to you, but this show just isn't working. And claiming that you made up the hero walker from this episode? Please. Clearly, you are a BIG John Carpenter fan because the entire premise of this series is Escape From New York, and that hero walker? Straight outta The Thing – another Carpenter classic. To be clear, the show has better effects - but Carpenter's movie was 1982 after all.
So there's one more episode this week to tie up all the loose ends – or not. Apparently, this one is intended to be on-going, so even though no second season has been greenlit – and don't expect any word any time soon with the strikes – but it leaves me thinking we aren't getting any closure. I can't say yet whether I'll be back for more of this, but so far, slogging through episodes feels a bit like fighting walkers while on methane… What about you? Let me know your thoughts in the comments below!