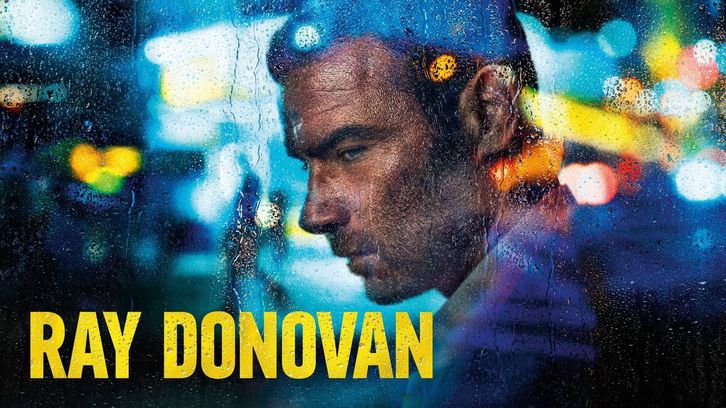 Episode 6.07 opens shortly after where episode 6.06 left off with an aerial view of two squad cars on their way to the 1-2-3 Precinct followed by Ray being escorted through the building and being left in the dark in the basement.


It's an episode that despite Ray's early resistance, forces Ray to shift loyalties when he helps reveal the truth about the stint he helped create in Central Park that recently helped Anita Novak stay in the game by appearing to the public that she helped a rape victim. The sad thing is that despite what Ray does, Radulovic seems to believe it's not enough, continuing to leave McGrath to dangle between The 1-2-3, Ray, and Emerson Lake, -and if one thinks that Sam Winslow was going to be ok with any of this, they may want to think again by what might be implied in Ray's final scenes.
Elsewhere however, three Donovans take a trip home to Boston after Terry and Bunchy talk about Bunchy wanting to turn himself in, but not before visiting their mother's grave. Oddly Daryl tags along too, forcing Terry to play mediator between Bunchy and Daryl, but more over this all leads to a powerful scene and potential plot twist, when Bunchy finds himself kneeling before the alter at a church. It reminds him, like his brothers, how they were sexually abused by a priest as boys, as Bunchy cursing Jesus, asks for God to show him something good or important, citing that he deserves it. But what Bunchy finds almost seems too impossible to be true!
As for Mick, he finds himself a disguise that is somehow creepier than how he has ever looked before, as he tries to get out of the city, but he finds after trying to visit one Donovan in particular and waiting to depart to his next location, that he has serious tick loose and he does something so seemingly stupid, it's hard to imagine how he's going to get out of this mess again.
The episode is full of physical and emotional blows that might feel a little over the top, but given the way the past keeps coming back to haunt the characters and being true to what Ray Donovan has always been, it finally feels like it might be building to something more important.

Catch Ray Donovan tonight at 9:00 PM (EST) only on Showtime!