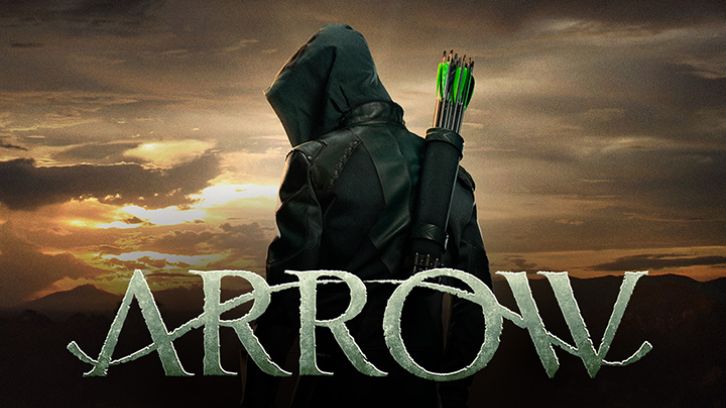 Arrow
"Unmasked" was written by the team of Oscar Balderrama and Beth Schwartz and was directed by Alexandra La Roche. The title should give you some idea of what to expect in the episode… but it works on several levels. I can tell you that Katherine McNamara joins the cast as "Street Fighter Maya" – but you'll have to tune it to see where – or when – her character turns up! Oh! And she's a blonde, not a redhead…
Opening sequence of a pretty intense workout on rings. Oliver's (Stephen Amell) re-entry to society is not seamless. Oliver is anxious about his re-integration into society. Felicity (Emily Bett Rickards) runs interference for Oliver. We get to see almost everyone dressed up, which is always fun.
Great fight scene. Really good rooftop chase scene. Nice hallway fight scene too!
Dinah (Juliana Harkavy) makes a surprising suggestion to Rene (Rick Gonzalez). Oliver hasn't lost his reflexes - and proves it in two scenes.
Oliver and Rene work together to help Dinah. Felicity does something that shocks Oliver. There's a great, classic Oliver/Diggle (David Ramsey) scene.
Lyla (Audrey Marie Anderson) has information on the Dante painting. Lyla and Diggle do something epically stupid.
In the flash forward, William (Ben Lewis), Zoe (Andrea Sixtos), and Dinah follow the lead on Blackstar to somewhere they've been before – that looks totally different. There's some fun stuff with the set – then and now – or now and then…. Time travel is so confusing! Dinah shows William something cool that she got from Oliver.
This is a pretty fast paced episode. It sets up a number of surprises to leave us with a lot of questions going into the December break – after the crossover event, of course! Don't forget to tune in to the
CW, Monday at 8/9c!
And few dialogue teases:
We do this together.
She seems easy to talk to.
Oh. I'm always right!
Like I said. I'd love to talk.
If we get recognized here, we've got big trouble.
This should be fun.
You'll always be the best part of me.
You're looking for skeletons.
Let's hope you're not rusty!
This is me because of you.
As long as I get paid, you can ask for whatever you want.
You were right. This is going to be dangerous.
We're friends with her now?
Our institutions have a long way to go before they achieve true justice.
You gotta be kidding me.