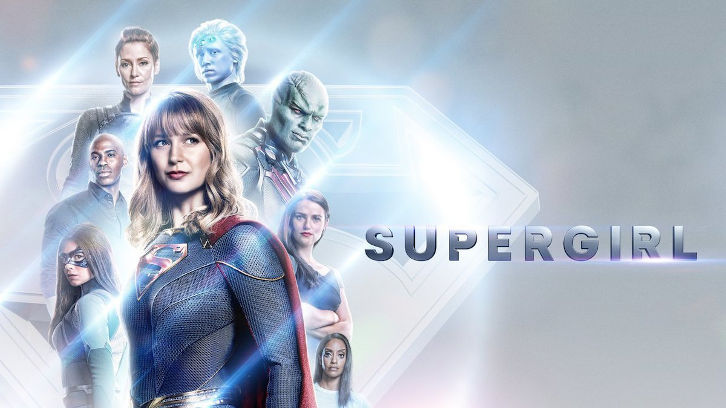 ***NOTE: Regular Supergirl reviewer zandarl is on assignment.


Supergirl
, Sundays at 7/8 CST/EST on the CW, early in this new fourth season it appears the risks they are taking are paying off. The show has followed a solid premiere with two powerful but different hours that continue to lay out their complicated storyline of the season – Agent Liberty and the growth of the anti-alien sentiment in National City and the world. It's a creative and successful use of storytelling to mirror current events in the world. In doing so they've given Supergirl a challenge unlike many others she has faced. Instead of battling a tangible villain, Supergirl's greatest foe is distrust and fear.
Fallout
, the symbol of hope the world needs. Then, in a vivid call back to the optimism of the Christopher Reeve Superman films, illustrates Marsden's point with a near iconic image of Supergirl catching and firmly planting a falling American flag in front of the White House. It's not the first time the show has paid homage to Reeve's Superman, and it won't be the last.
Man of Steel
. There, Brainy and a desperate Alex find themselves virtually powerless to help her, there's nowhere they can take Supergirl to escape the Kryptonite radiation and trying to take her off-world will kill her. A determined Alex reaches out to Lena for help who buys them some time by bringing a portable containment suit that they promptly use on Supergirl. These scenes bookend the main story of the evening, the story of how an unassuming history professor at National City University is transformed into Agent Liberty, currently the most vocal and dangerous anti-alien in National City.
The writers of
Supergirl
are to be commended for finding unique and believable ways of keeping the story relevant while having limited filming access to their star, Melissa Benoist. This episode and next week's were among the first filmed for the new season, however, Benoist was not there as she was completing her successful run in Beautiful on Broadway. While not visibly on-screen for most of this episode and likely the next, Supergirl is still instrumental in the episode.
Man of Steel
is a powerful and at times difficult episode to watch. The show pulled no punches in the complex story they are telling, and at times bordered on being heavy-handed. However, they are telling an uncomfortable story in a direct and honest fashion. While the show is to be commended for telling the story, they need to be wary of alienating the much younger audience who make up the show's original fanbase who may be too young to understand the complexity and subtleties of their storytelling.
Supergirl
is off to a magnificent start to Season Four with solid, intricately woven episodes and continues to show the maturity and growth mentioned in the preview of the Season Four premiere. What were your thoughts about
Fallout
and
Man of Steel
? Share them in the comments below.