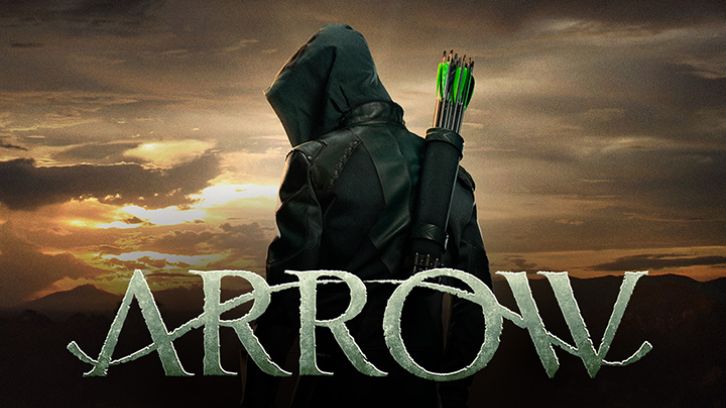 Arrow
"Level Two" was written by the team of Emilio Ortega Aldrich and Tonya Kong and was directed by Ben Bray. We get more flash forwards in this episode, which I'm on the fence about. If they come up with a really cool explanation? Great. But I'm not hopeful. The two main plotlines – Oliver (Stephen Amell) being tortured by yet another psycho and the extended discussion of the value of vigilanteism have both been done so, so many times already. I'm still waiting for Beth Schwartz to course correct this show or at least take us in a new – and interesting direction. In addition to my what I liked/disliked categories, I'm adding a separate Flash Forward section this week.
What I liked:
Sadly, this is likely to be a short list. I did like Stephen Amell's acting in this. Rick Gonzalez (Rene) continues to deliver solid performances as well.
I liked the parallel of Dr Parker (Jason E Kelley) – who also delivers a solid performance – torturing Oliver with Felicity (Emily Bett Rickards) torturing the Silencer (Miranda Edwards). I also liked that they brought up Rene's past torture too.
I did like how Oliver was able to withstand the torture initially. I liked the flashback to the raft with his father (Jamie Sheridan).
There were two mentions of doing the right thing in Quentin's name. Laurel (Katie Cassidy) is trying to honor him, and Diggle (David Ramsey) turns Dinah (Juliana Harkavy) at least partially around by reminding her that Quentin learned to balance the police with the vigilantes.
Two decent fight scenes. In the first, when they are trying to catch Cortez (Adam Bogen) and stop the fire at the lofts, was it just me or was that signature flip off the wall a Roy-move (Colton Haynes)? I also liked the mystery Green Arrow saving the day at the theatre and Dinah finally letting Rene help him get away. Having him crawl up the wall was cool – but if it was going to look like he was pulled up by a wire – not actually doing the climbing – why not just use a trick arrow?
Surprisingly, I really liked Laurel and Felicity working together! I'm really enjoying this new iteration that Katie Cassidy has created. And it is definitely looking like she really is trying to be a better person. I like how impressed Laurel is that Felicity got – and kept – the Silencer. Laurel refusing to continue the torture was also a nice change. I also liked Laurel telling Felicity about the Felicity on her world – she's ruthless and everyone knows her because she runs an empire. Perhaps they're setting Rickards up to play a bigger role on the cross-overs?
What I didn't like:
I always hated Suits because the one character found it so easy to just pretend to be a lawyer – so while I give Laurel an "A" for effort, this part of the storyline is ridiculous. She might be able to fake motions or even basic casework, but faking being the DA?? No. I not only find it hard to believe, I find it insulting.
Dinah arresting Rene. Really? Also? Harkavy was particularly awful in this scene.
Torturing Oliver yet again. I did not like the electro-therapy or the flash to Oliver with William (Jack Moore) taking Oliver's place while Oliver took his father's. So Oliver withstands all the torture in the past only to succumb to this and be re-programmed not to visit his father's sins on William? UGH. If Oliver isn't faking, I'm going to really, really dislike this storyline. I'm going to dislike it even more if we have Oliver NOT acting like himself or having flashbacks or refusing to be the Green Arrow anymore all season. And can we assume that maybe the Doctor is the Demon? Oliver seems no closer to finding him…
Flash Forward
Roy and William (Ben Lewis) end up back in Star City at a ruined SMOAK Technologies. William wonders why Felicity has lead him there and tells Roy that Felicity influenced him to go into the tech field – even after all that happened. I'm not a fan of all the vague baiting about what really happened. Roy remarks that William is more forgiving than he is – move vague-ing.
I was really, really not happy when old Dinah shows up – and she takes out a cop to save them. She tells Roy that he shouldn't have come back – more vague-ing. I did like the cool tech to get to what Felicity lead them there for. I also liked the clear parallel to real world events when Dinah tells them that Star City fell when the Glades built a wall. Walls are bad – definitely agree.
The final flash forward has adult Zoe (Andrea Sixtos) show up – and that was pretty cool. She is part of the vigilante resistance, but she also claims that her father wouldn't be caught dead in the Glades. Has Rene gone soft? It's impossible to believe that Rene wouldn't be at the heart of a Resistance, especially if Zoe were involved. Also? Is this kids from the future simply stealing the plot from The Flash?
Dinah informs them that it's impossible for Felicity to have sent a message because she's dead. What???
So. The only way that I don't simply hate this stupid storyline is if we get super creative with it. I can't take credit for coming up with this idea, but what if this is NOT our world but an alternate universe?? Maybe this is Laurel's world? Maybe in the ultimate move at witness protection, Felicity took William to Barry (Grant Gustin) and had his team hide William in the alternate world? Or maybe this is even yet another world and it moves at a different time? Lots of hints that things aren't quite right – like SMOAK technologies – that's not the name of Felicity's business here. Felicity and Oliver abandoning William could be explained by this too. Rene refusing to go into the Glades – not in character for our Rene. Perhaps we'll see older William cross back to this world? Maybe there's a clue to a portal in the holographic map? Maybe it's our Felicity calling him home - maybe (I think we can safely say it's not a maybe) that's not the real Hozen - but tech that Felicity invented...Really, unless there's something equally creative, I don't think I like how this is playing out…
What did you think of the episode? Likes? Dislikes? Theories on the Flash Forward? Let me know your thoughts in the comments below!