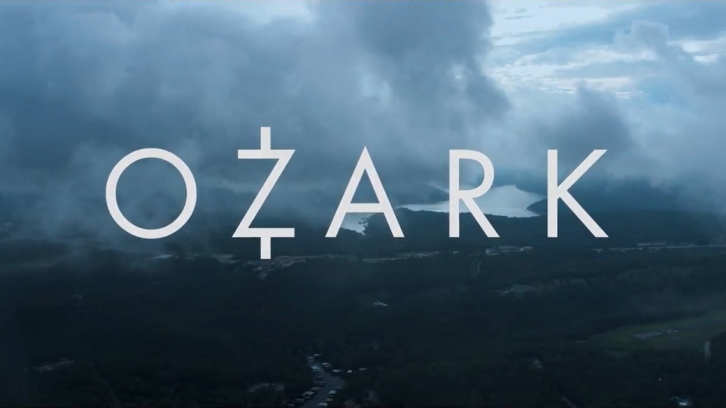 It's really hard to run away when you actually don't want to do it. Running away from the Ozarks? Seems legit. But is it possible? Apparently, Marty and Wendy find themselves disagreeing on that. The season finale of the second season of "Ozark" gives some answers and asks some questions: who Marty should actually trust? Is Wendy starting to enjoy all of this?
In the end, not everyone gets what they want and this time, it was Marty's turn to be disappointed.


Marty Byrde is ready to leave, eager to put all those months behind him. Of course, it can't be a smooth departure from the Ozarks without some hiccups along the way. Ruth is ready to take the enterprise in her own hands and she proves that by showing Marty that she knows everything she needs to know. Marty is proud and Ruth is happy to be so resolute and prepared. Not that I was doubting that for a second.
Wendy, on the other hand, seems to be enjoying being the one behind the wheel. I love how this season has put the spotlight on the women; they truly are the force of the show, whether in a positive or negative connotation. Ruth is making herself a household name when it comes to business, Wendy has attracted the attention of the cartel (via Helen) with her skills in politics and PR, Charlotte is trying to establish herself as an adult and trying to figure out who she is, Darlene is being Darlene, but without the overbearing presence of Jacob. I have to give a special shout-out to Jonah, though. That kid is smart and I think he'll be truly helpful in the future.
The casino is finally ready to go and Marty is, too. But surprise! Wendy tells him that they're going to stay and they're not going to the Gold Coast and leave it all behind.
Wendy is particularly scary in this episode. She's proven to be incredible at decision-making, but the one she makes in this episode gave me the chills. Cade, Ruth's father, starts becoming a real issue to the Byrdes, especially when he hurts Charlotte, who was hanging out at Wyatt's, after running away from home.
Ruth takes Charlotte back to her parents. There is a very sweet scene the morning after, with Ruth (who spent the night at the Byrdes') joining the family at the breakfast table. Is that an official "welcome to the family" kind of statement? I think so. It was really nice to see that moment.
And then there's Darlene, who's making her way after killing Jacob. She wants to "honor" his memory by stopping the casino, at one condition: she wants baby Zeke.
What you ask shall be given to you, apparently. After Darlene scares Jonah, Marty brings Zeke to her and the deal is sealed. Everyone gets what they want, right?. Well, sort of.
So, Cade hurts Charlotte. Wendy won't let him get away with that. And boy, I actually did not see it coming. She gives Cade money (stolen from the cartel) for him to run away, she then tells Helen, Helen calls her associate, the associate takes care of the problem. Cade gets gunned down in the middle of the street. When Helen tells Marty, he connects the dots: Wendy is the one behind the murder. I loved their scene together at the end of the episode; she seems frustated that Marty doesn't seem to understand why she did it and Marty can't actually wrap his head around the fact that his wife is basically capable of everything. When she says "
I love you
", she is trying to assure Marty that she did it for them. Marty's "
I love you
" couldn't have been colder. Things were starting to get better. They are probably going to get worse.
Favorite line:
Wendy: "
We can't make emotional decisions based on other people's choices
".
What did you guys think about the season finale? What were your favorite moments? I can't wait for season three and see how it all plays out.
Thank you very much for reading my reviews and for interacting in the comments. Much appreciated.
Till next time!