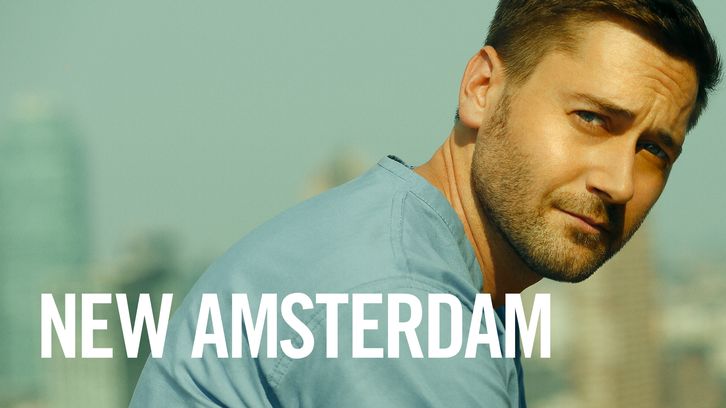 WARNING: THE FOLLOWING REVIEW CONTAINS SPOILERS.

Time to put on your scrubs, episode three of New Amsterdam premiered last night and the show has finally started to hit its stride.

From the opening, "Every Last Minute" felt like a more confident, self-assured show than it did in its previous two episodes. If I didn't already know this was filmed a while ago it would seem like the actors were just told about NBC ordering the back nine to make for a full 22-episode season one.

If you remember last week, Max was attempting to tell Georgia about his diagnosis when he was informed by her doctor about stress being potentially harmful to her and the baby. He still hasn't spilled the beans and Helen is quick to get on him about it. If he wants the best results to fight his cancer then he needs to begin treatment as soon as possible.

Max is the type of guy who cares more for other people than himself. This is a strength, but also a detriment to his health. Obviously it is very sweet to see him defending patients and fighting for their rights tooth and nail every episode, but it makes me wonder if he is deflecting too - throwing himself into his work to keep the fear of his prognosis at bay.


This is mentioned in his meeting with the Dean of Medicine as well. The two have a precarious relationship, the Dean clearly does respect Max's methods as he is willing to compromise on his continued work at New Amsterdam, but he also wants to ensure he sees bottom-line cost results. The Dean is willing to give Max six months to make marked improvements, Max asks for three months. Is this him being confident in his work and staff or him possibly beginning to accept a possible fate if his treatment doesn't go as planned? Likely a mix of both.
Mr. DeMarco believes he's dead. Thus leading him to do a number of darkly hilarious things such as injecting himself with embalming fluid and crawling inside of a morgue.
Through a MRI scan, Vijay discovers a tumor in Ray's brain. They'll use steroids to ease the pressure on his brain and get rid of the delusions, eventually, his tumor will become treatable. His fiancé joins him in his room to remind him he's not a ghost.
Janelle Mason (Raquel Dominguez) is the other main patient-of-the-week. She is a very pregnant inmate from Riker's Island and winds up under Lauren's care. Janelle needs to deliver her baby as soon as possible or she risks killing them both. However, she's terrified of her child ending up in the foster care system while she finishes her sentencing.
I'll admit firsthand I don't know much about the intricacies of our healthcare system but the idea is a legitimate one and a realistic concern. It's an issue that causes countless struggling mothers strife. One of the reasons I do like this show is because it tackles more of the economic aspect of healthcare. It's sort of like a cousin to both
The Resident
and
Grey's Anatomy
in that way. Not as cynical as
The Resident
and also more grounded than
Grey's
.
Floyd's storyline was a little lacking for my taste. I appreciate the show trying to incorporate realistic talk of race and diversity but it's not enough to just stick Floyd there to bring up something as important as the lack of non-white women in the surgical field in a few throwaway lines. They did the same thing in the pilot regarding interracial relationships. These are delicate conversations that deserve to be navigated with grace and nuance. Simply using Floyd as a mouthpiece and then moving on doesn't really do them any justice.
I'm counting on there being more progression on that in future episodes. This also expands to Helen, who, in my opinion, is still being woefully underutilized. Give Freema more to do soon please!
Other important moments this week included Vijay opening up about his estrangement with his son (based on the press releases for the next couple of episodes it looks like we're going to learn more about that in episode five), and Max begging Georgia to stick around instead of going to her mother's in Connecticut so he can be with their daughter when she's born and all three can be together as a family.
STRAY THOUGHTS
- The scene of Iggy and Vijay discovering Ray in the morgue was hilarious to me. Actually in general, I'm loving this particular duo. Their banter and moments where they simply exchange expressions convey so much. They seem really in tune with each other and often provide ample comedy.
A NEW EPISODE OF NEW AMSTERDAM PREMIERES TUESDAY, OCT. 16 @ 10:00 PM ET/PT ON NBC.