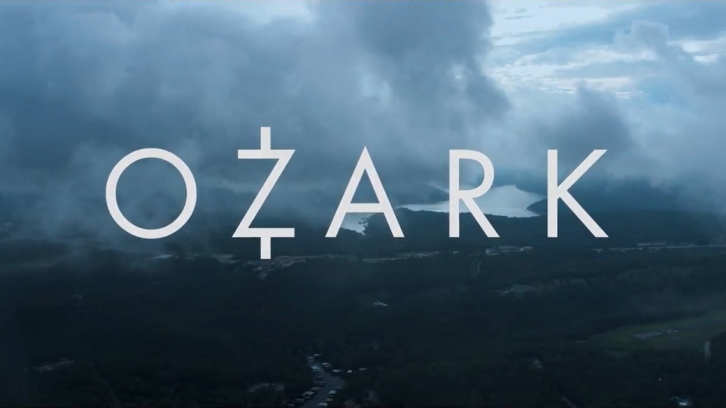 "Ozark" is finally back and the first episode proves why this is one of the most exciting shows of the last few years. Before starting watching it, my expectations were pretty high, especially when I saw the trailer for season 2. Laura Linney seemed to be the secret weapon of the season and I can assure you she is.

Marty's idea to open up a casino is moving forward. It's all of course a front to launder money and distribute the heroin produced by the Byrde's newest associates, Darlene and Jacob Snell. Let's not forget that Darlene blew up Del's face after he called her a "redneck" and, of course, things got really complicated. The cartel hasn't heard or seen Del in a very long time, that's why they send one of their associates, Helen, their cartel's Chicago-based lawyer, played with raw honesty by Janet McTeer.


But what I think it's really at the core of the show is the marriage between Marty and Wendy. It seems like things are finally on the right track, but in the Ozarks, you never know.
I especially loved the first episode because Laura Linney had the chance to stand out, by showing her incredible political skills while trying to convince a wealthy man named Charles Wilkes to support the bill that will give them permission to build the casino. It was lobbying 101 for Wendy, who ended up doing what every political show has taught us: opposition research. I came across that term, for the first time, on "The Good Wife" and I had no idea what that meant. It is the practice of obtaining compromising information on a candidate or a specific person in order to sway their vote or to get something in return.
It was exciting to see Wendy doing what she has always been capable of doing and it was pretty great for me to see Laura Linney play a character that you never see her play.
One of the most interesting characters of the show, Ruth Langmore, suddenly finds her life altered when her father gets out of prison. It is soon clear what kind of person he is. Despotic, abusive and unloving. Ruth seems to be quite scared of him but she also proves to be a woman who knows her way around a business and has plans for the cousins. It probably has everything to do with the fact that she killed her uncles, but it's nice to see her in a sort of motherly way. I actually felt fro her when Marty offered her a job and decided to help learn the ropes. She did not say thank you with words, she did it with her eyes. She truly is a great character and Julia Garner is amazing at playing her, especially in her silences more than when she speaks.
I have to mention the fact that Marty and Wendy's kids (Jonah and Charlotte) would probably have a very interesting arc this season. They seem to be putting up their own activities, starting with some cash that Charlotte stole from his dad's laundered money. I have to say that they kind of remind of Grace and Zach from "The Good Wife" (I know, The Good Wife, again! Sorry, I loved it!) and how they managed to live their lives outside of their parents' shadows. They both walked their way through accepting that, even if young, they can actually be smart (or even smarter) than their parents, without them noticing.
This first episode was pretty solid and it paved the way for the entire season. Jason Bateman is really good at playing Marty. He never overplays him, he never tries to be dimish drama for the sake of the moment. He is even funny when he's not supposed to be funny, because he can balance grit with comedy, without making either of them pointless and over the top.
If I start talking about Laura Linney, I would probably never stop. The depth of her acting knows no bounds, the way she plays Wendy is slightly different from last season. Here, she takes center stage. She is the mind that you never see behind an operation. Marty is great with numbers, she is great with people. Can you tell that I love her? Because I do.
Shout-out to Harry Yulin, who plays Buddy. The fact that he wanders around the house, knowing what he knows and no one in the family minds, makes him the perfect ally to the Byrdes. The whole situation makes him a sort of guardian and I'm here for it.
Jason Bateman directs a wonderful first episode of the new season, with power. The scene between him and Laura Linney, after being confronted by Helen and talked to the Snells, was intense. It seemed to just be a conversation between husband and wife but it was so much more. It was accepting that their actions have terrible consequences and that sometimes, they are risking way too much.
Favorite line:
Wendy: "
So that's it? We go back in that house, we go to bed, we wake up in the morning, we kiss the kids?
".
Marty: "
That's exactly what we do
".
I can't wait to see where this season goes. I can't wait to see how all the characters will develop.
What did you guys think of this first episode? Let me know in the comments below!