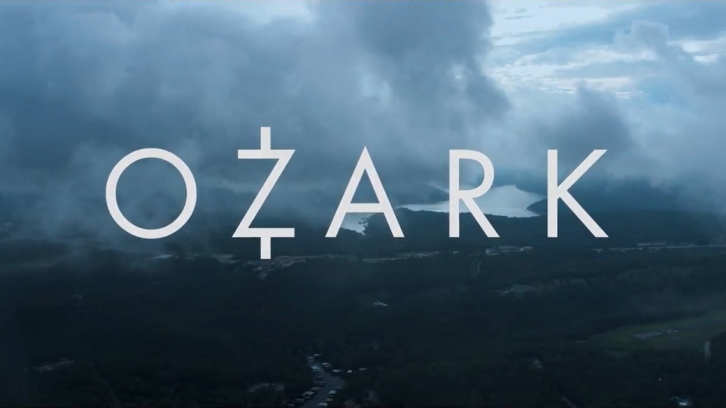 Oh Buddy. I will miss you so much. You were truly great. I think that you and Ruth have been given so much to do during the show and it was always something important and pertinent.
Buddy was very a mysterious character, but his presence was always felt. I loved the way he was involved in the Byrdes activities without actually being involved. He was always ready to offer some help, advice or a new perspective on things. As I said, I will miss this character a lot.


Julia Garner broke my heart in this episode. She truly embodies Ruth in a subtle yet so powerful way that it's joyous to watch. This girl can act. She has to deal with the consequences of her torture and with the fact that she's getting closer to the idea that she is, in fact, a Langmore and that's what she'll be forever. Her father's lifestyle is getting to her. Her father's ideas are getting inside her mind.
On the other front, the Snells are being difficult again and hard to control. The FBI uncovers the bones of Mason's wife that Darlene and Jacob buried. The uncovering leads Jacob's arrest and to Darlene's immediate call to Marty and Wendy (Helen is present, too) to discuss how to get him out. I love how Wendy plays the stronger part in that scene. With no hesitation, she says "
I saved this entire enterprise from going under
". Of course she did. And she always will. Unfortunately, the Snells seem to enjoy being the annoying ones in this whole situation.
Wendy also takes care of Charles Wilkes, who gets questioned by the Feds and starts understading who the Byrdes actually are and what they actually do. He says to Wendy that he's willing to let them have their casino if she leaves Marty. Of course she says no, proving that their marriage is probably stronger than they think. By the way, I think Wendy is kind of jealous of Marty and his relationship with Rachel.
The funeral scene really got me emotional, especially when Jonah decides to say a few words about Buddy. The tender acceptance of this little boy that he's best friend has died is so pure and authentic. I love how Skylar Gaertner plays that moment; you can see that he's suffering, but he won't let the pain get in the way of honoring his friend. When he says that he will "
carry our secrets to my grave
", he makes a statement, a kind reminder that a great friendship can be something to strive for and cherish, once we find it.
I really like how this episode ends, with one true bombshell. Marty and Rachel at the Lodge sharing a drink and a sweet moment between two people who are going through a lot. Their conversation is so real that it gets to a point that it becomes personal. I had been waiting for Marty and Rachel to kiss since the first moments I saw them together in season one and now that it happens, Marty finds out what he didn't think would happen: Rachel is wearing a wire.
Favorite line:
Marty: "
You know, when Charlotte was born, do you know what my first thought was?
"
Rachel: "
Hmm?
"
Marty: "
It's not okay to die
".
So, how do you think Marty is going to react to what he's just found out? And what bout Mason? Is he going to become e problem for the Byrdes? Also, the kids becoming criminals like their parents is just too interesting to watch. It's also funny to see how differently Wendy and Marty react to the whole thing.
Let me know in the comments below!