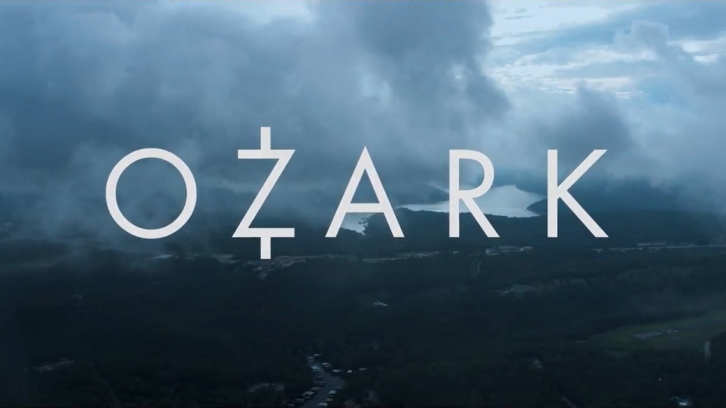 The Byrdes have to deal with their business being shut down and controlled by inspectors in the third episode of "Ozark". There is a slow building towards a momentum that I'm eagerly waiting for it to happen.
The beginning of the episode is pretty bleak, but it also felt so graphic even if the viewer doesn't see what actually happens; Senator Blake, the one Charlie Wilkes convinced not to show up at the vote for the casino bill, kills himself in his office. As it turns out, Wilkes knew that he had clinical depression. He used it against him and Blake, refusing to have it all exposed, decides to end his life.


Marty and Wendy have to work on two different angles: Wendy works on the political front to prevent Blake's widow to sue Wilkes for wrongful death, while Marty has to deal with the fact that the Lickety Splitz and the Blue Cat Lodge are visited by inspectors. He also has to face the return of Rachel, who's become an informant for Agent Petty. Marty still seems to trust her, but I don't know how long this could go on. I think she'll have to do something wrong in order for Marty to understand what is happening.
There are two scenes which I think are terrific. The first one is when Wendy goes to pay her respects to Blake's widow. She tells her she knew about his condition and that she won't succeed in suing Wilkes for the death of her husband because no one will believe that a person with clinical depression didn't do it to stop the pain they were feeling.
That scene is heartbreaking, on Wendy's side and on Blake's widow's side. I felt that, because Wendy explains what it feels like to be depressed and how it makes people behave towards others. It is interesting to see how Wendy turns it all into something slightly positive; she uses Blake's death to start a foundation for suicide prevention in his name. And of course, Wilkes will have to contribute to that. I loved how Laura Linney used Wendy's persuasive attitude to get something that actually is close to her heart, having dealt with depression herself. Her eyes almost say more than words and the tone she uses in the scene is so discreet that it felt more personal than business.
The other scene that I love is the one in which the Byrdes and the Snells have dinner together. They are eating Jonah's first kill, a deer. It becomes clear that the Snells are probably starting to trust (and I know I am using a strong word here) the Byrdes because they admit they have changed their minds about them. Darlene is pretty explicit with Wendy and it was actually kind of funny to watch, especially the reactions that Marty and Wendy have. The Byrdes, on the other hand, I think, still fear the Snells.
They all played the scene with an intensity that was palpable. A power play disguised as a simple dinner with acquaintances.
Ruth Langmore again proves to be the MVP of this show. She's trying to escape the Langmore Curse by rolling up her sleeves and getting a new business for Byrde Enterprise. She manages to do it but the excitment does not last long because Marty tells her they have to let her go. The inspectors are onto them so they can't have a felon in their payroll.
I feel so bad for Ruth. She's smart and she has proven to be a reliable asset for Marty, but she always has to pay the consequences of her past and of her family. As it turns out, once a Langmore, always a Langmore, in the sense that they will always be cursed. Wyatt's essay, by the way... I've teared up a little, I admit.
I think this episode has set the base for something important to happen. I really enjoyed it, because it sometimes felt personal and very emotional. Jason Bateman steps down from behind the camera. Andrew Bernstein delivers a great episode and the script by Alyson Feltes dives deep into the characters' personal struggles.
Favorite line:
Wendy: "
Depression is not a passive, lethargic state. Far from it. It might seem that way to people on the outside. But to the person depressed, it is an active state of roiling pain, from the tip of your hair to the bottom of your feet
".
What did you guys think about this episode? And do you think that Charlotte and Jonah are outsmarting their parents? Let me know in the comments below!