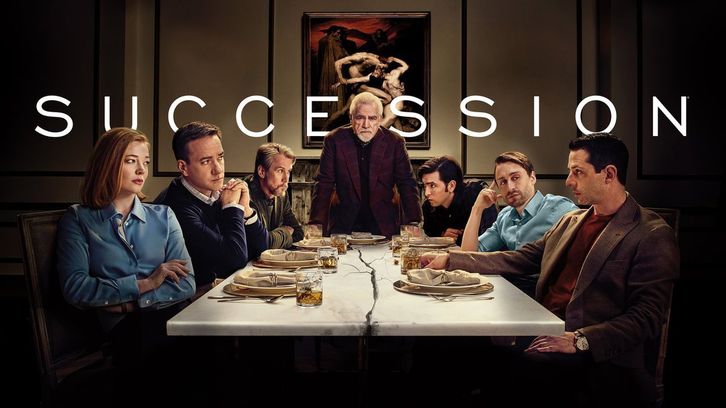 I'm so happy I get to review this episode, because it was the best of the season. I know I said it about episode 6, but I didn't know what episode 7 was going to look like. It was probably the first time I actually understood what kind of person Connor is (a good one) and what kind of people the other members of the Roy are. Also, I am still feeling bad for Kendall. The guy can't catch a break.


It was therapy time for the Roy family and I have to say, about time! It was a relief to find out that Shiv and Roman are in therapy, because why the hell not?
By surprising everyone, Logan decides to use Connor's ranch in New Mexico to stage a sort of intervetion for his family following the backlash of Kendall's decision to vote him out of the company. Of course, Kendall hasn't gone away unpunished. As it turns out, Logan has put out false stories around Kendall being on drugs again, just to undermine his public persona and his status as son. Oh, who am I kidding? He wanted to punish him. That's all.
Connor's ranch is spectacular. I envy that dude just because I would love to live in a place like that. But apart from that, he proves to be a normal person, with dreams and possibly, insecurities. You can see that he loves his girlfriend, whom he wants to basically pay to live with him and help her get her career started as an actress, but the feeling, unfortunately, is not mutual. She is probably taking advantage of his kindness, and I think it is especially clear in the moment when he tells her he loves her and she says it back with a reluctance that could be seen from outer space.
The therapy starts and Roman, Connor and Shiv have to face with their father's willingness to get things done as quickly as possible, even if it was his idea after all. For publicity reason, of course. Logan Roy doesn't care about apologizing to his children or about what they are actually going through as human beings. I get that he loves them, I do, he's their father but I think there is no genuine care or interest in them. He sees his family as a business: loyalty first. Loyalty that isn't shown by Shiv when she decides to start working for a possible presidential candidate who's also a sworn enemy of Logan's. But Shiv doesn't need her father to tell her how to live her life or what to do in terms of work. She's already messing up the first in a big way. Will Tom ever find out what happened between her and Nate? And also, does her father already know, given his omniscient way of life?
I can't even begin to tell you how sorry I feel for Kendall. He starts using again because his father has already ruined his life so why not do it all by yourself? It was interesting to see Jeremy Strong become a completely different character. He's not Kendall "the perfect son and CEO" Roy anymore, he's Kendall "I don't care" Roy. I feel for him, I truly do. He will never be enough for probably anyone in his family and he's starting to realize that now.
Roman, on the other hand, proved to be more fragile than I thought. You can tell he would love to have his father's approval but he seems to fail every time Logan gives something important to do. Roman fears indifference while being completely indifferent to feelings and to what his family expects of him. I really appreciated how he rushed to Kendall when he called him high on the phone, telling him he was in New Mexico. It was the first time I actually saw Roman worried.
And of course, the real breakthrough was not during a therapy session, but when Kendall shows up at the ranch and lays on his family the ugly truth of his addiction. It was powerful, it was raw, I felt like it was difficult for Logan to experience, but a spark was there. The spark of truth that was ready to claim victory. It was very painful to watch, especially because, knowing how important therapy can be to someone, the most important thing is to undestand how far you can go to feel at peace with your mind. The last scene with Kendall made me realize that he, in his self-destructive way, was on the way to finding it.
The script by Lucy Prebble is absolutely incredible, it was very hard for me to choose my favorite line because they were all winners. Words flow perfectly on the screen and everyone in the cast did a phenomenal job. Miguel Arteta directs what I think is the best episode of the season (sorry, episode 6, you were great too!) in a way that's both personal but also visible from a larger scale: the importance of talking and feelings even in a corporate setting. And yes, by corporate I mean the Roy family.
Favorite line:
Connor (talking to Willa about their future together): "
Love is a strange and peculiar affliction. It's like a virus. So could you please just stay here for a while and maybe you'll catch it?
".