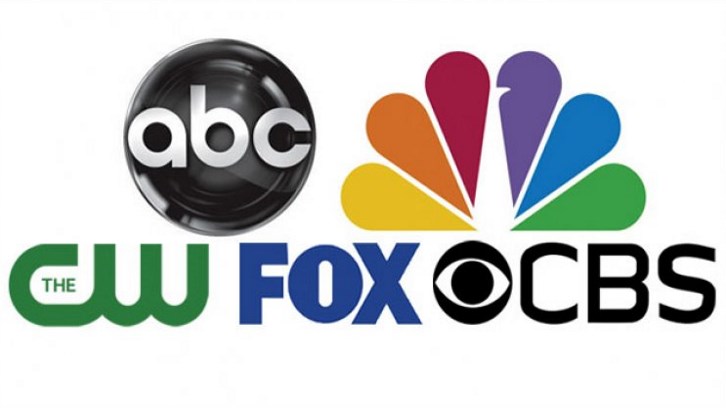 While summer TV has definitely picked up since the TV Stone Age, where everything on in the summer was a rerun, many TV fans still have less to watch in the summer than in the regular season. If you've finally caught up on your DVR stockpile and are searching for your next favorite show, here's help. The nominations are in and around 80 different shows were pitched for our Annual Pitch Your Show articles. Plenty for TV fans to choose from! Thanks so much to everyone who participated. Since there are far too many nominations to put into one article, I am again breaking it up by alphabetical order. Since I am a librarian, any show beginning with "The" will be alphabetized by the second word of the title. Today we look at the # - B nominations. The rest of the pitches will follow with at least one article per day.

To keep the articles short and readable, all pitches were edited for length (less than 200 words), clarity, and grammar. I have also limited nominations to 2 per show with a few very popular shows having 3 or 4. I am truly sorry if your nomination is not in here. Know that I appreciate your time and pitches. Making the choice of what went in was difficult. After all sections are posted, I will include a link to the original spreadsheet so you can read them all in their entirety.

I hope that every reader finds at least one show they are interested in trying. If you do, please comment in the section below. I know those who nominated would love to hear from you. Also, if you would like to add something to a show's nomination, please add your thoughts in the comments. Thanks again to everyone who created pitches. They have been a fun read and I have been busy adding things to my to-watch list already. Without further ado, here are the pitches for TV shows #-B.

Shameless plug - If you haven't nominated your favorites for our Character Cup, nominations close this weekend.




12 Monkeys:
4 seasons, 47 episodes
Hulu
A man sent back in time to stop a plague from destroying the world discovers that's the least of its worries. A passionate doctor, a frenzied mental hospital patient, a grieving mother, a scavenger gang leader…..their paths cross as they square off against a dangerous cult hellbent on literal multidimensional multilevel destruction. And yet it's never a frustrating show…..it will make you cry and gasp and cheer and worry and stare at otters but never shake your head in disdain. I've pitched this show before. But what's different is, that as you read this, the show has come to its conclusion and can be judged as a whole. And it does not disappoint. Science fiction shows can go so wrong, so when a rare one like this explodes with the glory of a thousand firework rockets…..it's doubly satisfying. This show somehow ups the stakes with each season but also makes the drama more personal. The gloriously talented cast definitely helps. The well thought out storytelling for sure pays off. You'll want to rewatch it again and again. (Ellys Cartin)
Agents of SHIELD:
5 seasons, 110 episodes
Netflix
If you aren't watching Agents of SHIELD, you should be. You don't have to watch the movies to know what's happening in the show as the show only references them occasionally, and the storylines aren't really affected. And the storylines for SHIELD are meticulously crafted. This show has some of the best fights, stunts and effects on TV. Certainly, it's the best superhero-type show on network television. There are great, strong female characters. The acting is also excellent. You'll love the complex main characters. They aren't perfect, but you'll root for all of them. The guest stars are also well chosen and the "big bad" in each season has been fabulously cast and written. Next season will be shorter, but previously, the showrunners have solved the 23 episode enigma by often breaking the season into smaller, discrete story arcs. The writing and direction are also some of the best in television – not just exciting action, but terrific dialogue and some of the best one liners on television. You'll get more out of watching from the beginning, but you can really jump into the show anywhere. (Lisa Macklem)
It is a brilliant and amazing show, with a diverse and great cast, in real life and on the show. It has action, family, romance, emotions, a big portion of humor, and gets better with every season. So don't stop watching in the first seasons, because you will be rewarded if you keep going! (Ronny)
The Alienist:
1 season, 10 episodes
Netflix
I was instantly hooked on The Alienist after watching the trailer. It looked dark, atmospheric, intriguing and creepy...and fortunately, it's that and more. The show is not your typical murder mystery with the whodunnit factor. You actually glimpse the killer throughout the show and it's more about what drives this horrific killer. It's a visual masterpiece, creating 1896 New York marvelously. They recreate the very wild street life, which gives the show a uniquely creepy vibe and makes you feel like you travelled back in time. The cinematography is out of this world, the visual effects are stunning, and the set is just beautiful. The story itself is hauntingly disturbing yet shines a light on many topics still relevant today. There are many twists throughout that will keep you intrigued and invested in the investigation. The cast is wonderful in portraying characters that could have easily been walking stereotypes, especially Dakota Fanning who plays a powerful, strong, and determined woman in the 19th century - something not often seen. This is a perfect show to watch in the evening with all lights off. You will feel like you are part of this story. (Missions)
At the end of the 19th century, the mentally ill were labeled as being alienated from themselves and society so the doctors that studied them were called Alienists. A pioneer in the field is tasked by the police commissioner of New York to help find a serial killer by putting together a team consisting of an illustrator with high society connections, the first female employee of the NYPD, and two young Jewish detectives with an affinity for science. This is the general premise of TNT's The Alienist. On paper the show has many reasons to draw you in: it is based on a bestseller, the cast includes some well known actors, it's a period piece, and it's a conspiracy/mystery. Thankfully all these things actually deliver in execution too. The Alienist is a great period mystery miniseries with beautiful production design, wonderful cinematography, layered & complicated characters, engaging performances, and a truly suspenseful story. Also, it's rather interesting to see all the practices we take for granted on modern police dramas (forensics and profiling in particular) in such a primitive state, and watch the characters fumble through trying to use them, instead of relying on them as safeguards. (Folie-lex)
American Housewife:
2 seasons, 48 episodes
Hulu
After a rough start, this train picks up steam and doesn't stop. This is one of my favorite family-centric comedies right now, because the characters are just so darn lovable. Katy Mixon plays sassy mom Katie, who rebels against the elitist society of Westport, making a whole squad of enemies, whom she berates in regular brunches with her equally funny besties Doris (ALI WONG!) and Angela. Her husband Greg doesn't have a dictionary-sized stock portfolio but he loves his job as a history professor. Their two older children, ambitious Oliver and daffy Taylor, want to fit in, unlike their parents and will attempt everything from ballet to new hair colors to do so. Youngest daughter Anna-Kat is working through some things, when not handing out perfectly timed life wisdom. While the whole family are fishes out of water, they are insanely charming, making their antics a hoot and a holler. Like any fun TV family, the Ottos have issues they work through with love, but with an extra dose of snark. (Ellys Cartin)
Archer:
9 seasons, 110 episodes
Hulu, Netflix in some countries
Archer is a crude and often rude animated cartoon, but there's so much more to the show than its vulgar humour. Think Futurama, but as an exciting world set amongst spies and espionage. The characters are wild, the dialogue is quippy and intelligent, and the animation style is unique and breathtaking at times. The entire show is written and directed by one man, Adam Reed, so the continuity is near perfect and he knows these characters inside and out. Their chemistry is so palpable, you wouldn't believe that the actors never actually record their voice work together! The only time they get to meet up as a group is at a convention! Wild, no? The show also isn't afraid to get experimental, as two seasons have been done in a complete Alternate Universe format. With only one season left to go, now is the perfect time to join Sterling Archer and Co. on their quest for truth, justice, and American babes. (LauraLoo77)
Arrow:
6 seasons, 161 episodes
Netflix, CW app
This show reinvented the CW and was the first of many in the superhero genre. Oliver Queen was a selfish billionaire playboy who was shipwrecked and presumed dead for five years. Oliver returns home a changed man, armed with deadly skills and with a mission to right the wrongs of his family and protect his city all while trying to reconnect with his loved ones, who are unaware of how much he has changed in the years he's been gone. (The North Remembers)
It has a good plot, great acting, and great action. (Raissa Shrestha)
Avatar the Last Airbender:
3 seasons, 61 episodes
The world is made up of four nations, each with the elements of water, earth, fire and air. In these respective nations are individuals who can manipulate the elements called 'benders' but the most notable of all benders is the Avatar, the master of all four elements and the peacekeeper between the nations. One day the Avatar disappears, allowing the ruthless fire nation to conquer the other nations resulting in a century long war. The story begins when Katara and her brother Sokka of the water tribe discover the newest Avatar, a young airbender named Aang, and together the three friends set out on a journey for Aang to learn the elements and restore peace to the world. (The North Remembers)
Bates Motel:
5 seasons, 50 episodes
Netflix
When I think of the list of the best pilots I have seen, then Bates Motel is most certainly on that list. It is a prequel to the well-known movie "Psycho" and explores how the innocent Norman Bates turns into a serial killer. With this show I was instantly hooked – and that is mostly due to the absolutely phenomenal acting by Vera Farmiga and Freddie Highmore. They gave some of the most outstanding, layered and nuanced performances on television and turned this show, that could have been an absolute flop, into a hit. The show is atmospheric, creepy, intriguing, mysterious, crazy and intense, and has some of the most beautiful cinematography on television. Unlike many other shows, it actually gets better with every passing season and has, in my opinion, a satisfying conclusion. I will remember this show for its extreme boldness because it took risks and went to places that many other shows would be scared to go to. So, if you like dark shows with a creepy vibe (that doesn't feel gratuitous) yet with a lot of humor, then this is the show you need to watch. (Missions)
Big Little Lies:
1 season, 7 episodes
Sky On Demand, HBO Go
When I watched the Big Little Lies trailer, I was expecting a soapy, melodramatic drama about rich people's problems with an all-star cast. What I ended up getting was a quality drama with immensely layered and complex characters, outstanding imagery and cinematography, intriguing foreshadowing, and one of the best ensembles you will ever find in a TV show. The show is based on Liane Moriarty's novel of the same name and on the surface appears to be a story that we have seen a million times, but David E. Kelley's script and Jean Marc-Vallée's direction turn it into one of the best and most unique TV shows I have ever seen. It deals with heavy topics such as infidelity, sexual assault, murder, bullying, and immense guilt. There is not much I want to tell you about the story or the style of the show because that's one of the reasons my viewing experience was so amazing, but its setting (Monterey) is a character of its own and Kelley's undeniable humor turns this show into something vastly different. And one thing I can tell you – it all comes down to the final 10 minutes of the season. (Missions)
Black Lightning:
1 season, 13 episodes
Netflix, CW app
Black Lightning is the most subversive superhero show on TV right now after The Tick. It's also the one most grounded in reality. To extol this show appropriately would be to comment on the fact that it's a majorly black cast, tackling issues related to black communities and the Black Lives Matter movement, and they deal with them in such a realistic way for a show in this genre. The family dynamic is still the best thing this show has going for it, as well as the first black lesbian superhero! Nafessa Williams is amazing and we should not be sleeping on her as much as we are. The chemistry between the actors is palpable, the writing is often heartbreaking but witty, and the characters are great, especially the unique villains. It's a show everyone should feel comfortable watching because it's doing what so many other shows run away from, and doing them with ease! (LauraLoo77)
It's way different than any of the other DC shows and it's good. (Nicholas)
Blindspot:
3 seasons, 68 episodes
Hulu
A woman with no memory crawls out of a duffel bag covered in cryptic tattoos that unlock a myriad of cases for the FBI. It was an intriguing premise for a procedural, and Jaimie Alexander led a likable cast in unlocking her Jane Doe's sinister past. Things got a little bogged down in the second season, as the show took itself a bit too seriously. Season 3, however, fully embraced its craziness, added a new layer of glow-in-the-dark tattoos, and upped the drama threefold, resulting in a very entertaining run of episodes. It's the perfect time to check back in or check in for the first time. These characters are easy to love, which makes their emotional trials really stick the landing. Also, nearly every episode feels like a mini-action movie. The central love story between Kurt and Jane works too, and season 3 builds to one giant plot turn that's been coming for a while and hits the reset button again. Never a dull moment. (Ellys Cartin)
Brooklyn Nine-Nine:
5 seasons, 125 episodes
Hulu, Netflix in some countries
Brooklyn Nine-Nine is a cop ensemble comedy that takes the best parts of what those genres could be and infuses each episode with them. Each character is armed with an arsenal of traits and quirks that make them unique and relatable. This show values representation, and also takes care of its females. Andre Braugher's Captain Holt has given this show such depth and stoicism that it has become must-see-TV. Many people have cited Andy Samberg's Jake Peralta as the reason they don't watch the show because of his, "over-the-top, childish, and immature behavior." However he grows and matures throughout the series, mostly thanks to his relationship with Amy Santiago. She helps him become a better person and the show is better for it. Dan Goor is one of the best showrunners in existence: he values our opinion and strives to craft not only one of the funniest shows of our time, but also one of the smartest. In addition to cracking the best jokes, they've tackled all sorts of serious issues. This show is worth everyone's time; don't just take my word for it. How about Guillermo Del Toro, Lin Manuel Miranda, and Mark Hamill's word too? (LauraLoo77)