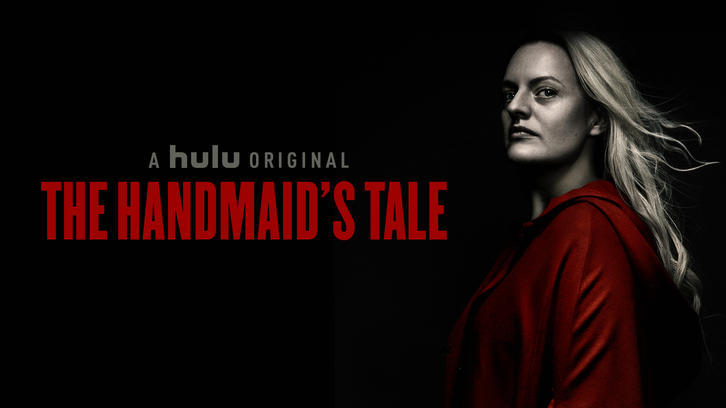 The Handmaid's Tale
"Smart Power" was directed by Jeremy Podeswa with teleplay by Dorothy Fortenberry. Things don't go well for Gilead in this episode, and there are a lot of unexpected conversations. There's another powerful naming scene.
June (Elisabeth Moss) is now very pregnant. Rita (Amanda Brugel) comes for June. The Waterfords take a trip to Canada, and Isaac (Rohan Mead) joins the household in Gilead. Serena (Yvonne Strahovski) isn't enthusiastic about the trip and worries about the baby. Eden (Sydney Sweeney) has a gift for Nick (Max Minghella). June makes Serena a promise. Serena tells June about an important decision. Minghella gives his best performance to date.
Fred (Joseph Fiennes) speaks French! Serena is somewhat put off by her itinerary. June and Janine (Madeline Brewer) have an incident on their walk. You'll feel sorry for Serena. Serena meets someone (James Gilbert) unexpected in a bar who makes a surprising offer. June asks Rita for a favor. Nick encounters someone unexpected in Canada. June confides in Aunt Lydia (Ann Dowd). We learn something about Aunt Lydia from "before." Dowd is terrific in this episode. Look for Rihanna's "Consideration" to cap off the episode.
This episode drops on Hulu on June 13th!
And to drive you crazy – a few dialogue teases…
Are you a Princess?
It wasn't my fault.
We've been summoned.
I could help you.
Owners are polite, but creepy as fuck.
What are you saying?
It was unpleasant, but we soldier on.
It does no good to want the impossible.
We believe the women.
I'm afraid I didn't pack for the beach.
These are not small things. These are not things to be dismissed.
I think we've all had more than enough of each other.