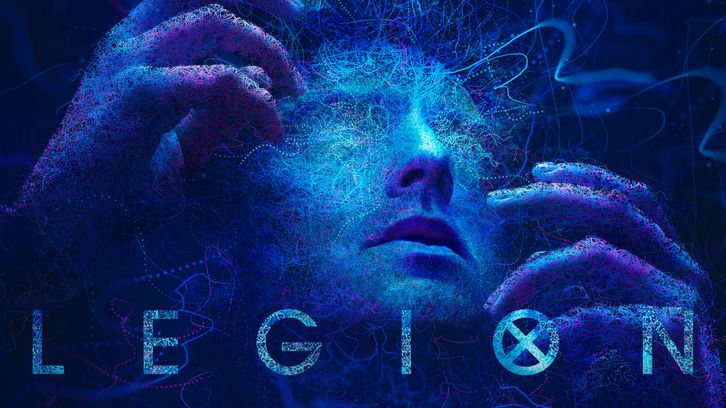 Legion 2.09 "Chapter 18" - Review:
Directed by Dana Gonzales & Written by Noah Hawley & Nathaniel Halpern

In the penultimate episode of Legion's second season, Chapter 18 completely smashed the relationship between David and Syd, as Melanie, influenced by the Shadow King, did her best to get inside Syd's mind and undo their trust completely as she attempted to show Syd what kind of a man David really was. It was an excellent showcase for both Melanie Byrd and Rachel Keller that put things on the closest path that they have come yet to showing how David goes off the deep-end if you will, and and going some way to explaining why Future Syd is like what she is. It's history repeating itself at the moment, and unless things change, everything that has happened before will happen again.

It's hard not to feel like David's finally snapped and been broken by the Shadow King. But then again, this is Farouk/Melanie showing this to Syd, it's going to be playing up on her insecurities, showing her the worst side of David and what he's capable of. Of course David kissing Future Syd and not telling Syd in the present after they made a promise was always going to come back to haunt them, as Farouk shows them both a vision. It's as hard to watch Syd deconstruction like this as it is David, and although we've seen examples of David's villainous tendencies in the past, most notably in Chapter 16 where he was one step away from becoming the richest man in the world, this was a culmination of everything bad we've seen from him in the past, building to one big moment to disorientate Syd's perception of David and tear down everything that she knows and loves about him.

David's torturing of Oliver was pretty harrowing too. The Shadow King had long since left him, and no matter how hard all the protagonists are working here, you get a sense that ultimately, it's all for nothing. Clark's plan to stop The Shadow King was thwarted so pitifully easily you wonder why he even bothered at all. At this rate David is the only person to stop him, but whether or not he'll be turned into a monster in the process will no doubt be the key focus of the series finale.

The threat of the Minotaur was an interesting one too that made the most out of fantastic visuals as always, and it gave an opportunity for us to see Kerry in action. Her and Syd's showdown with the Minotaur was also handled well too, but it does look like David's plan to stop Farouk has now well and truly gone off the rails. He's starting to question why he's so anticipating killing Farouk and about how much he's looking forward to it, but for Syd, it might as well all be over. Could the Farouk/David showdown in the finale be interrupted by a heartbreaking battle between David and Syd, with two lovers on opposite sides?

With the extended episode count and the drop of viewers, it's easy to see that Season 2 hasn't exactly been the most audience-friendly season of Legion ever, but then again, Legion is a show that has never always been audience-friendly from its start. That said, I'm loving Season 2. It's excelled in its weirdness, unique imagery, wonderful cinematography and a fantastic soundtrack that's unlike anything else on television. Hopefully the finale will give us a memorable ending, and I can't wait to see what Season Three brings to the table.

What did you think of Chapter 18? Let me know in the comments section below and be sure to stay tuned for the season finale, Chapter 19 airing tomorrow on FX.