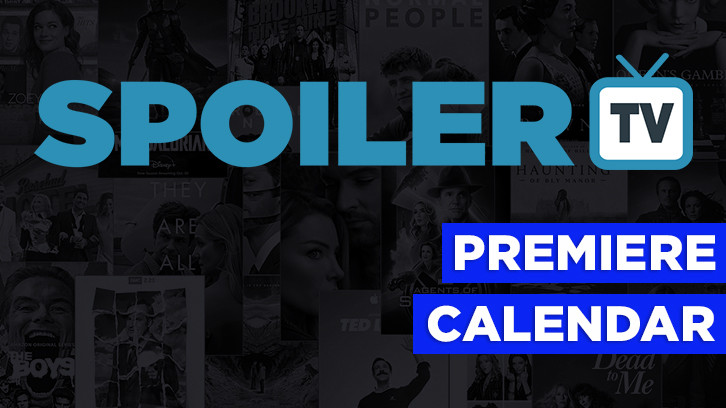 We've learnt a few Premiere Dates so we thought we would compile and share them with you. These are from the Warner Bros press site.

Note: Obviously these are not FIXED in stone, and some appear to be wrong or confusing but these are the dates that WB currently have.

We will keep these updated with any changes/additions.


ABC
Splitting Up Together - Season 2 - Sep 25, 2018
Whiskey Cavalier - Season 1 - May 13, 2019
CBS
God Friended Me - Season 1 - Sep 09, 2018
Mom - Season 6 - Oct 11, 2018
Murphy Brown - Season 1 - Oct 11, 2018
The Big Bang Theory - Season 12 - Oct 08, 2018
The Red Line - Season 1 - May 06, 2019
Young Sheldon - Season 2 - Oct 15, 2018
Freeform
Pretty Little Liars: The Perfectionists - Season 1 - May 13, 2019
FOX
Gotham - Season 5 - Mar 15, 2019
Lethal Weapon - Season 3 - Sep 24, 2018
NBC
Blindspot - Season 4 - Sep 28, 2018
Manifest - Season 1 - Oct 01, 2018
The CW
All American - Season 1 - Oct 10, 2018
Arrow - Season 7 - Oct 08, 2018
Black Lightning - Season 2 - Oct 09, 2018
Charmed - Season 1 - Oct 14, 2018
DC's Legends of Tomorrow - Season 4 - Oct 01, 2018
iZombie - Season 5 - Apr 22, 2019
Legacies - Season 1 - Oct 11, 2018
Riverdale - Season 3 - Oct 10, 2018
Roswell, New Mexico - Season 1 - Apr 29, 2019
Supergirl - Season 4 - Oct 14, 2018
Supernatural - Season 14 - Oct 11, 2018
The 100 - Season 6 - Apr 22, 2019
The Flash - Season 5 - Oct 09, 2018