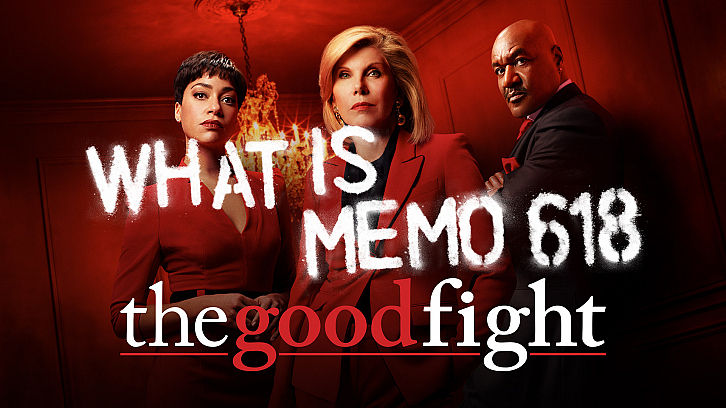 In this week's episode, a partner at Reddick, Boseman & Lockhart is targeted as part of the 'Kill All Lawyers' storyline, Colin awaits a decision as to whether he will be the democratic candidate for Chicago First and several characters from The Good Wife universe return.


The main plot this week is the targeting of one of Reddick, Boseman & Lockhart's own. It's sudden, somewhat unexpected, happens in an instant, and allows other people to take advantage of the firm and their absence. I really hope that they are not killed off because I feel as though they still have so much potential and so much to give to the show, but the threat to their life is definitely real and felt by everyone around them. This threat to the firm also links in to returning universe characters Lemond Bishop and Colin Sweeney, who may feel like they can be swayed to other firms after their status as clients of Reddick, Boseman & Lockhart is leaked to outside forces.
Elsewhere, Colin is waiting to find out whether he has been nominated as the democratic candidate and could be in the running to become a congressman, but the increased time he's been spending with Lucca lately may have caused a resurgence in his feelings. Once he hears about the events at Reddick, Boseman & Lockhart, he's terrified that Lucca is in danger and has been seriously hurt (or worse), and rushes to find out what state she is in. Nothing speaks to wanting to confess your feelings like thinking that the object of your affections (who is carrying your child, no less) is in serious danger.
'Day 471'
features the first instance I can recall of the title sequence not containing music. There is absolutely none, just the sound effects of all the objects smashing to highlight the stark and intense reality of what you're going to be subjected to. It's a great episode and just further proves why
The Good Fight
deserved
to be renewed for another season.
The way they can weave multiple plots together in an episode and heighten the drama and intensity at every turn is something magical, and this is truly one of the best law dramas on TV currently.
The Good Fight airs Sundays on CBS All Access. Which partner do you think will be targeted and will they make it? Do you want Lucca and Colin to be together? Let me know in the comments.