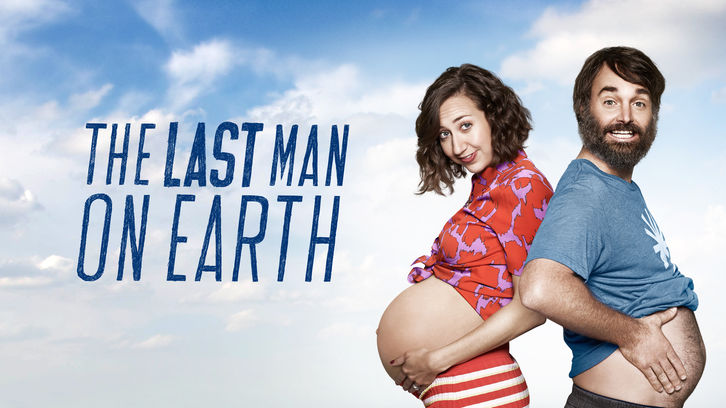 Mike is back! Yay! Indeed, in Designated Survivors, Jason Sudeikis's character came back to The Last Man on Earth to sing a few songs with Tandy and unintentionally sow discord between Erica and Todd. Let's recap.

The fun thing about Mike is that he is a much smarter character than Tandy (let's not forget he's an astronaut), and yet he can be as ridiculous and annoying as his brother. If Tandy's schtick is to make bad jokes constantly, Mike's thing is to joke around by telling elaborate, fake stories. That's what he does after reuniting with his brother: he tells the rest of the group a crazy tale of being kidnapped, enjoying watching them falling for it until he admits it is total B.S. The way he found them was by following the diaper ballons, and using a truck loaded with various technologies to help him search for life on this deserted Earth.
But if Mike is happy to meet all the babies and to see the gang again, there is one person that is not thrilled about this comeback. Todd, for rather odd reasons, feels threatened about Mike's return. He thinks that Mike is much more handsome than him and that Erica will probably change her mind and decide to have a baby with him instead. But the whole storyline is awkward and feels a bit out of character for Todd. Out of nowhere he acts weird around Mike and worries that Erica will see him as a better father option. Sure, Todd has his share of insecurities, but jumping to conclusion this fast is a bit weird for him. This was even taken to the extreme when, out of the blue, he told Tandy he had to choose between him and his brother. Really, Todd?
After confronting Mike and treating him like a threat, Todd reaches a new low by vandalizing Mike's van. The latter then reassures him that he is just there to see his brother and his friends, not to mess up any baby plan. He also puts Todd back in his place by telling him he should be counting his blessings: he has a wife, friends, people who love him, while poor Mike has been alone for a long time and in search of companionship. This acts as a waking up call for Todd who ends up apologizing to Erica for acting like a jerk... to which she answers that she is pregnant at last! The group celebrates and everybody has somebody, expect Mike, who only has Tandy's old balls as friends. But as the episode ends, Mike notices a large heat signature through his thermo satellite, and that does not seem to be a good omen.
It was really nice to see Mike back in the show and gave us some fun scenes between him and Tandy.
Sudeikis
and
Will Forte
seem to have a real bond and it will be entertaining to see that continue in the following episodes. The true bad seed in this episode was the Todd storyline, which seemed a bit far-fetched for a character like Todd, who is usually friendly and benevolent. The fact that he treated Mike, a person he knew and not a stranger, like a threat to his father plan was a bit weird. Hopefully the fact that he is going to have a baby is going to put his character back on track.
What did you think of
Designated Survivors
? And what do you think is the new threat about to plague the group?