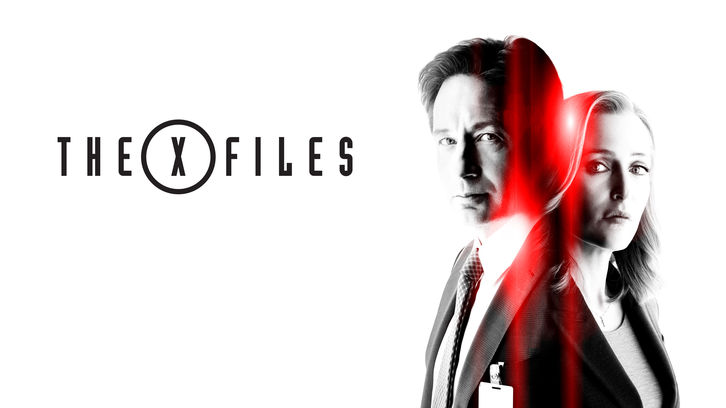 The X-Files
"Rm9sbG93ZXJz" was written by the team of Shannon Hamblin and Kristen Cloke and was directed by Glen Morgan. This is only Cloke's third writing credit, but she was Lara Means in
Millennium
and was in one episode of the original run of
The X-Files
– she's also the voice of Wendy in this episode. This is Hamblin's only writing credit – and I can't find any other connection to the Carter universe! I'm immensely impressed because I LOVED this episode! I loved that ALL of the tech-y stuff is actually available – or very soon to be available – even though it smacks of the far future! I LOVED how little dialogue there was at first. And I LOVED that the episode is almost entirely Mulder (David Duchovny) and Scully (Gillian Anderson).
It's clear that the monster in this episode is Artificial Intelligence. The scariest thing about the episode is that it's all mostly true – or could be! The teaser concerns an AI Twitter account that was supposed to mimic a 19 year old girl who would interact with other Twitter users to understand how humans interact on social media. The bot became a hateful racist within 24 hours. Think that's fiction? Nope. You can read about it
here
. It's not quite as simply as the show portrays, of course, but I love how the show plays with the line between fact and fiction – and of course, that's a classic horror technique!
The opening scene with Mulder and Scully is completely without dialogue until Scully bleats "Mulder" as she's whisked away by the automated car service. The automated restaurant has been around in Asia for a long time – usually there are some people around – to take you to your table and clear it when you're done – but that's about it. You can read about one reporter's mission to have a completely human interaction-free meal
here
.
Is anyone surprised that Mulder is less willing to embrace technology's lack of human control than Scully? And is anyone surprised when he's the one to have trouble with his order? I loved them both on their phones as they wait – Scully checking news and being constantly interrupted by advertisements for things she might like to buy, and Mulder playing games. And of course, they don't speak to each other – look around next time you're out. Everyone does it. And it's one of my pet peeves as the height of rudeness when someone picks up their phone when you are out with them!
That blobfish? It's a real thing! And of course, Mulder would have to take a selfie with the thing that looks like a monster – and him! It also checks the box for pictures of what you're eating… I will say that the rise of the machines in response to Mulder's refusing to tip a machine was pretty predictable. Did anyone else doubt that all he had to do was provide the tip to make is stop? Still, I enjoyed the countdown of the machine reminding him about how long he had left to tip! And I'm still curious about what might have happened if he hadn't ultimately caved.
Scully's ride in the Whipz car is totally an homage to Uber – another company that I hate (and won't go into why here) – and they are planning on having driverless cars very soon. Scully experiences what most people worry about – will a driverless car actually be safe? She freaks out when it goes too fast – and of course, it won't respond to any of her commands to slow down or pull over.
Mulder has driven himself to the restaurant but comes out to find he's gotten a parking ticket. His GPS takes him right back to the restaurant – because he forgot to tip, right? Also, no doubt, the cause of the ticket. Mulder is nothing if not resourceful and goes "old school" by picking up a physical map from his back seat to use to get home. I also liked that the car won't play the Prince song he wants but plays
"Teach Your Children Well"
and that plays throughout the episode. And it's a good piece of advice. We do need to teach our AI well, so that it doesn't turn into our Hell…
We finally get a look at Scully's apartment, and it is really nice – something Mulder comments on later in the episode. He seems a bit jealous! But then she is a doctor, right? Scully's alarm won't recognize her – or her password of Queequeg. And I adored that she used that because she is Queequeg to Mulder's Ishmael in their quest to find Moby Dick! But of course, that's also the name of the Pomeranian that Scully adopted from Mrs Lowe in season three, and people so often use pet names as their password! And that's bad, people – very bad! Scully is instantly informed that she is being billed $250 for the false alarm once the company shuts it off…
Meanwhile, Mulder is trying to straighten out his credit card which got stuck in the restaurant table. I loved that he was watching
The Six Million Dollar Man
! The man who ends up more robotics than human! When suddenly, Mulder is looking at himself on tv as a drone hovers outside his window. And the invasion of privacy by drones has been the subject of a lot of lawsuits. Mulder finally gets a fully automated call back from Bigley Credit… the drone comes back and Mulder takes it out with a bat – old school!
Back at Scully's, she has a drone arrive – but hers has a package for her. And yes. Amazon is going to be delivering via drone. Scully's package contains a Roomba type vacuum. She gets a notification to rate it almost immediately and when it knocks her vibrator out from under the bed, she gets a notification to buy a new one! Scully boxes the Roomba up, but it escapes. Scully finally has enough of the Roomba destroying her house and takes it out to the trash. She then ends up on hold with customer service the same as Mulder – who is also at home eating sunflower seeds.
Mulder is still waiting when his house is suddenly overrun with tiny drones – yes they exist too! He grabs his keys and jacket and flees! He's chased all the way to Scully's.
Meanwhile, Scully's home system is out of control. The coffee pot is running over and her fridge starts pelting her with icecubes. The doors are locked and Scully can't get out when Mulder shows up outside her glass door. When she smells gas, she breaks the window and flies out with a fireball!
Mulder and Scully try to go to the neighbor's for help, but they are erased from the security tape and are chased by drones. Scully checks her GYDZ (google!!) and it tells her "you will make it to your office…" but instead of coming up with a time, bleeds in "you will NEVER make it to your office." The two dump all their electronic devices – and I loved Mulder's face when Scully adds her vibrator – such a pretty pink! – to the pile. Because we don't even need human contact for that…
The two end up in a factory – which is automated and full of robots, including ones that look like guard dogs! I loved how the lighting makes it look like they are inside a computer. The 3-D printer starts making bullets and shooting at them. Mulder manages to smash the printer – but it's down to the final 10 seconds to tip! Mulder tips, gets some fireworks – and the message: "we learn from you." Mulder remarks they need to be better teachers. But whose behavior was changed by this entire exercise? Mulder was "schooled" to tip, wasn't he?
Thankfully, Mulder and Scully have also learned another lesson. They take their next meal at a regular old dinner – complete with people and a paper check. They both put their phones down – and Scully lays her hand over Mulder's. They've taken back human contact. And of course, the episode also wove the famous Nighthawks painting throughout. Scully and Mulder mimic it in the first scene and then at the end we see one with robots instead of people. The point is people seeking human companionship when it's late at night – and there are few people around. Is this where we're headed with AI?
As I said at the beginning, I loved this episode. It rips all this stuff from the headlines and puts a comic twist on most of it, but there is also a serious message here too. I think the comic twist actually is a better way for people to see the ridiculousness of it – and also the potential dangers. A more serious episode might have seemed more "preach-y". I also loved that the episode is virtually all Mulder and Scully. Great music choice as well! Really, a well-crafted episode from start to finish. What did you think of the episode? Let me know your thoughts in the comments below!