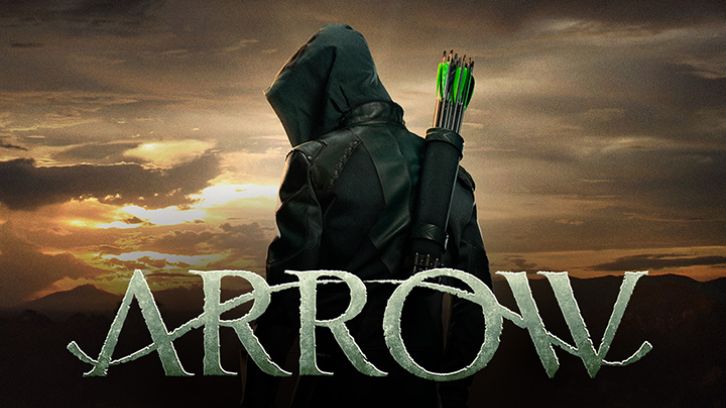 Arrow
"Collision Course" was written by the team of Oscar Balderrama and Rebecca Bellotto and was directed by Ken Shane. I think the episode is well titled because this show is on a collision course – with oblivion. I am beyond tired of the in-fighting and every single member of the rookie team. I'm done with all of them, and there is nothing this show can do to make me like these characters again.
I'm sorry for those of you who like them, but Juliana Harkavy (Dinah) and Echo Kellum (Curtis) have never been able to act. Kellum, admittedly, has been given nothing to do except be irritating – so saying he can't act is an exaggeration, but I still hate the character. Rick Gonzalez can act, and I did come to like the character (all the "Hosses" notwithstanding), but now I hate the character. So, my entire review for them this episode is stop whining and please kill them all off. Done.
The episode sees Police Captain Hill (Tina Huang) start to really work against Oliver and apparently she will have help from DA Sam Armand (Pej Vahdat) who has something that will "bury" Oliver Queen. And what happened to the FBI doing that? Are we just dropping that storyline?
The main thread in the episode has Star City once more on the brink of collapse as the money that James promised to return has gone missing. And apparently it was Laurel (Katie Cassidy) who took it. Of course, here's another HUGE plot hole. Laurel has been laid up with a severe bullet wound – so how could that have been her? I'm betting it's yet another tampered piece of footage, and I'm waiting for the big reveal that Alena is working for Diaz. Though she has magically disappeared again too. Laurel admits to having the money – but is she just trying to keep them helping her? Huge plot hole otherwise…
I liked the scene with Felicity (Emily Bett Rickards) baking cookies with William (Jack Moore) – but aren't we all just waiting for him to get killed or sent away for his own protection? And then for Oliver (Stephen Amell) to go very dark again?
Katie Cassidy actually delivers a terrific performance amidst this disaster of an episode. I like the way we are seeing her walls possibly crumbling and her wanting to reach out to Quentin (Paul Blackthorne). Blackthorne is also terrific – and the two have undeniable father/daughter chemistry. Cassidy leaves us wondering which part of Black Siren is an act – the vulnerable wanna-be-daughter of the hard-as-nails assassin. Maybe she has no idea what she's supposed to be either because the writers haven't yet decided. Sure feels like they have no idea where we're headed.
We also get a nice scene with Thea (Willa Holland) following and confronting Quentin. Also great father/daughter chemistry here. Of course, if Quentin was that easy to follow… ok, so Thea has training, I get it. But so do all the other assassins floating around Star City – and even the whiney-crew.
There's a nice moment in particular when Quentin offers to go with Laurel, putting himself in her hands, to start a new life for her. When Quentin stands up for Laurel, Oliver puts his faith in Quentin – and that was also a nice moment.
Ultimately, the whiney crew arrive and a fight ensues. Diggle (David Ramsey) is deliberately hurt by Curtis using the chip in his arm to find them. Rene ends up badly hurt in the fight. Laurel actually apologizes to Dinah – but is it an act? She manages to get free, and the last we see of Laurel, she's in very bad shape, asking for help from a trucker – Bill (Everick Golding).
In a final act of petulance, the whiney-team won't even tell Felicity and Diggle how Rene is. Does this mean that Felicity and Curtis are also done with their company? I rather hope so… but I doubt it. All along, Curtis is the only one who is hesitating at all, do I'm betting they'll redeem him in the end.
Oliver has to go back to City Council – it's never really clear who he's meeting with – and tell them that he's failed this city – as Mayor. And was anyone struck by just how blatantly they've simply re-purposed Oliver's office from Queen Enterprises for this set?
I've just about had it with this show. How about you? I'm enjoying having Katie Cassidy back – and I'm really looking forward to the return of Colton Haynes as Roy Harper – but I'm worried because the title of this week's episode is "Doppleganger." Please don't have this be a lame fake Roy or one from Earth 2. Aarrgghhh. What did you think of the episode? Let me know your thoughts in the comments below.