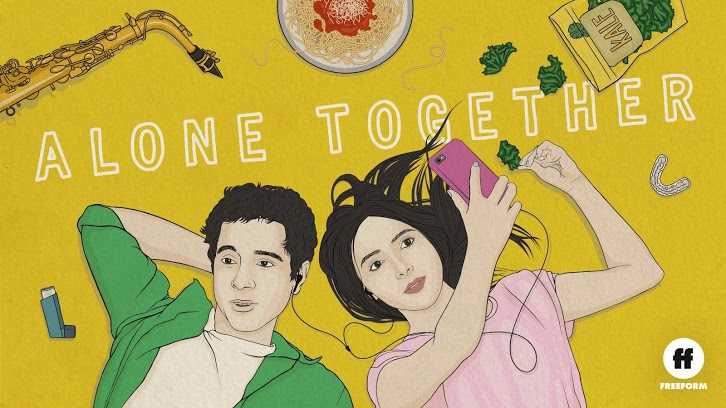 And so the season finale is upon us. In 'Property Management' both Esther and Benny are struggling in the current job market when Dean requests that Benji, and by extension Esther, have to take an inventory of an old lady's belongings in the building that he owns.


In this episode, Esther tries to fulfill her dreams of becoming a dancing waitress at one of her favourite restaurants, which might not be as easy as she hopes. Maybe I'm just trying to make this deeper than it actually is, but all the various occupations that we've seen Esther undertake this season; stand-up comedienne, escort, waitress, babysitter and so on just proves that even in your late twenties/early thirties, a lot of people are still pretty directionless. It could be that the show is trying to relate (possibly a little too much) to it's target audience of 'becomers' but you can never say that her constant changes of ambitions are stale. Maybe in the second season of the show Esther might turn her attentions towards becoming a professional dancer considering the focus on dancing we've had in the last few episodes. Maybe she'll find her calling in event planning. Either way I think the show will further mine both Esther and Benji's indecisiveness when it comes to their professional and personal lives.
The main content of the episode deals with the old lady's apartment however. At first Benji is reluctant to do what his brother wants, but once they discover what is in the apartment, both him and Esther get swept up in the life the old lady led.
There are a couple of instances that mirror the pilot that were interesting - Esther doing something overly gross and Benji picking Esther up after she embarrasses herself which were some nice throwbacks. If you've enjoyed this season so far, then you'll enjoy this episode as it doesn't stray from the formula of the other episodes.
Alone Together airs tomorrow at 8.30 on Freeform. What do you think of season one of Alone Together? Do you have any hopes for the currently planned season two? Let me know in the comments.