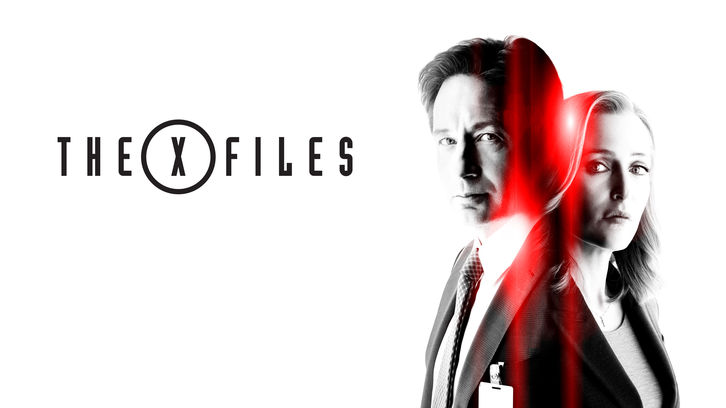 The X-Files
"Kitten" was written by Gabe Rotter and was directed by Carol Banker. This is Banker's first time directing
X-Files
, but she worked as a script supervisor on the first run of the series and her first directing gig was
The Lone Gunmen
! This is also Rotter's first writing credit for the show, though he worked as a writer's assistant on the 2001-2002 season and producer for seasons 10 and 11. The episode features a little stunt casting with Haley Joel Osment as the title character Kitten and his son Davey. This time, however, instead of seeing dead people, he sees monsters. The episode also focuses on Skinner's (Mitch Pileggi) past and finally seems to land him square on Mulder (David Duchovny) and Scully's (Gillian Anderson) side.
The episode begins with a very young, idealistic Skinner (Cory Rempel) in Vietnam with John "Kitten" James. The two have been assigned to protect a crate. It's soon clear that Kitten is a bit of a coward – until they are attacked and the crate is damaged, releasing a toxic cloud that turns Kitten into a tiger-like killing machine. Skinner only gets a small dose of the gas, but even he, briefly sees a "monster."
Fast forward to the present and Mulder and Scully have been called in to Deputy Director Kersh's (James Pickens Jr) office. Skinner is missing, and he's been poking around things he shouldn't be – sound like anyone else we know? Mulder and Scully have no idea where Skinner is – mainly because they've been keeping their distance because they don't really trust him right now. Scully asks if anybody's checked Skinner's apartment. Kersh takes the wind out of Mulder and Scully's sails by intimating that it's Skinner's association with them that has stalled his career.
Mulder and Scully break into Skinner's apartment, which is devoid of any personal effects. Scully wonders if whatever Skinner is looking into has something to do with them or with William. Mulder quips that he's looking for cigarette butts – he's clearly more suspicious of Skinner than Scully is. Scully feels like they're invading his privacy, but Mulder is sure Skinner will thank them if he's in trouble.
The package leads them to Mud Lick where they are accosted by a Beggar – Trigger Davis (Patrick Keating), who eventually leads them to Kitten. At the morgue, Mulder and Scully examine a body – Banjo – with a missing ear – who is also missing teeth. Mulder determines he's been killed by punji stake – a Vietnamese booby-trap. The Sheriff (Brendan Patrick Connor) and his wife have also lost teeth – and this becomes a recurring motif for anyone who has been exposed to the gas – even, in the last scene, Skinner.
The Sheriff tells Mulder and Scully that people have seen a monster in the woods – now we're in X-File territory! However, when they examine the hunting camera footage – which Banjo didn't put up – Mulder immediately sees that the "monster" is someone in a costume. They lose the Sheriff's trust when Skinner shows up at the crime scene on the video, and they have to admit that he's their boss. Scully tells the Sheriff that Skinner has been with the FBI for 30 years and wouldn't murder someone… and even if he did, he wouldn't get caught! Mulder also assures the Sheriff that Skinner isn't his man, but they fail to convince him.
As usual, Scully turns to medicine for answers. She wonders if Skinner is suffering from some kind of PTSD brought on by the shock of receiving the ear in the mail. As they leave the morgue, Trigger tells them that he told the Eagle where to find Kitten's kin. And of course the "Eagle" is bald… I love the hidden humor in this show!
Finally, we catch up with Skinner at Davey's trailer. He finds a dead deer hanging, waiting to be butchered and inside a picture with Kitten and a woman with her face cut out. He also finds a photo album with pictures of his platoon in Vietnam. This sparks a memory of Kitten in Vietnam with his ear necklace – and his teeth falling out. There's a nice fake out in which it looks like Skinner is about to put Kitten down but shoots a suicide bomber who has come into their camp. Skinner's reminiscence is interrupted by Kitten's son – who is the spitting image of his father.
Davey tells Skinner that Kitten called him the "baby-killer." Davey blames Skinner for Kitten spending 38 years in the local mental hospital – Glazebrook – where Kitten and other veterans were subjected to a barrage of experiments to perfect the weaponized MK-ULTRA into MK-NAOMI which is going to be used on the general population! Skinner maintains that he tried to find and help Kitten, but he was continually shut down.
Davey points out that Skinner didn't even mention that gas at Kitten's Court Martial. Davey was forced to watch his father waste away – kept behind glass so that Davey couldn't even touch him. Skinner admits that he did what his superiors told him to, and he's lived with the guilt ever since. Skinner explains that Kitten had changed because of the gas and was dangerous – he thought he was doing the right thing. Skinner thinks that Kitten is doing the killing now, but when Davey takes him to his father, Kitten is hanging in a tree – and Davey makes sure that Skinner ends up skewered in a punji pit.
Mulder and Scully are on the way, and Mulder is still bothered by the fact that they may be responsible for Skinner's career. Scully maintains that Skinner is a man ruled by his moral compass – and it's the reason she feels that they should give him the benefit of the doubt, but Mulder still doubts him.
Davey covers the pit and returns to the trailer when he hears Mulder and Scully pull up. Davey tells them that he's never heard of Skinner and hasn't seen his dad in weeks. He lets them come in to ask questions and puts on loud music to drown out any screams from Skinner. Davey tells them that his dad was released a month ago when it was determined he was no longer a threat. Mulder sees the picture with the face gouged out and asks if it was Davey's mother. When he asks if he can ask how she died, Davey shuts him down with an abrupt NO.
Davey tells them both that Glazebrook continued to use the gas on his father and others, and Scully remarks it sounds like a dystopian novel. Mulder looks at the photo album and suddenly breaks off the conversation. If the picture of the mother wasn't disturbing enough, he's found the evidence that Davey had to know about Skinner. He ushers Scully into the car and away. Mulder has also noticed Skinner's shiny SUV – clearly not Davey's. Mulder sends Scully for the Sheriff while he goes back to try to help Skinner. He tells Scully to "Do what I hope he'd do for us."
Mulder finds the monster costume in Davey's trailer and when the record ends, hears Skinner's cries. Davey pushes Mulder into the pit – and Skinner – who has somehow unskewered himself! – manages to make sure Mulder misses the spikes. Davey douses them with gas and is about to light them up, when Scully arrives in the nick of time and shoots him. By the time they get Mulder out, Davey is gone.
We get some classic flashlights in the woods as Mulder and Scully give chase. Davey has another booby-trap waiting for them. This time Skinner saves them, and Davey ends up staked out.
Scully patches Skinner up, and Mulder tells him to call Kersh. Skinner finally asks Mulder what's bothering him. Scully tells Skinner that Kersh told them that they ruined his career. Skinner sets them straight – and this was a very satisfying moment for me. Skinner tells them that he would be there without them. When Skinner enlisted he was patriotic, idealistic and naïve, but John was drafted and afraid. Skinner had wanted to protect him, and when it all went south, he lost faith in the government. Then they came along and showed him that he didn't have to be blindly loyal, but he could shine a light into the darkness – a BLUE flashlight no doubt! He tells Mulder that he may kiss the ring but he's also going to find the truth to honor John. Mulder and Scully tell him that they are with him.
The final scene is of a crop duster, spreading what appears to be the gas – now weaponized for the general population…. Another conspiracy – or part of the same one, more likely.
This was a really solid episode. I feel a little better about trusting Skinner now, and Osment was a great guest star, doing double duty as John and his son Davey. I've always thought of Skinner as part of the "team" and if this really is the end, I want that. I love how much of the original gang is writing and directing as it really helps deliver an episode that feels like
The X-Files
– and the Mulder and Scully – that we – or at least I – fell in love with. What did you think of the episode? Do you trust Skinner? Let me know your thoughts in the comments below!