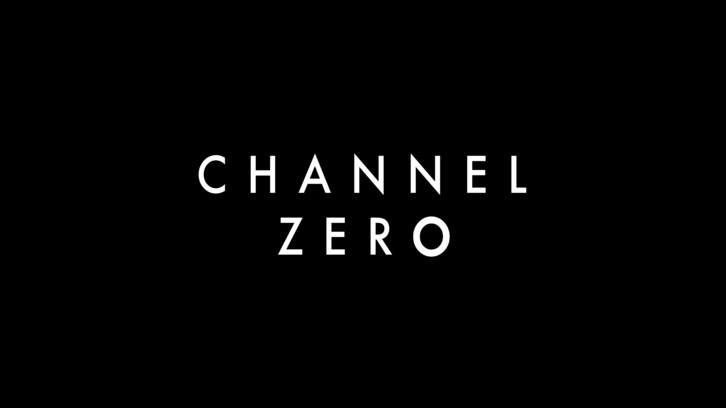 Season 3 of Channel Zero premieres with Butcher's Block.

From creator Nick Antosca, Season 3 is directed by Arkasha Stevenson.

Butcher's Block finds us in Garrett with new residents, sisters, Alice and Zoe. Alice picked Garrett after reading an article in 'Mother Jones' magazine: "the worst little city you've never heard of."

A recent college-grad, Alice is starting a career as a family advocate and Zoe is dealing with insidious onset schizophrenia ('it'll eat you alive') and drug addiction; a 'transitional' phase.

Alice is most definitely her older sister's 'keeper.' They settle into an apartment that is a part of landlady Louise's large home; a home full of stuffed animals, not the cuddly kind and a hairless cat.

On moving into their new apartment, they come upon Diane, an 'off kilter' woman who wanders around town asking people for scissors. 'Don't ever give her scissors.' She warns the girls of the dangers of nearby Butcher's Block.

During her first days in Garrett, Alice's supervisor, Nathan, warns her of the urban legends of Butcher's Block. It is the 'bad' part of town that once housed Peach's Meats; which employed most of the town until it went out of business.

A large, faded sign of Joseph Peach's smiling face, on the abandoned building, hovers over the 'dead' town. It is an ominous image.

The old stories are mostly of large staircases that appear in the park and the murders of passers-through by small, red hooded figures. "Don't go up it!"

Alice's first day on the job finds her in the Butcher's Block neighborhood, it's streets full of garbage and graffiti tags; with a sinister looking figure featuring prominently as part of the street art.

Her assignment is to help Tonya and her young daughter, Isabel. CPS is coming to take sweet, soft spoken Izzy from Tonya. While in their home, Alice senses something sinister behind the walls and we catch a glimpse of a small, bald creature; licking the inside of the house's walls.

Also, take note of the colorful, mural painting on Izzy's bedroom walls.

While Nathan and Alice get locked in Izzy's room, Tonya lets out a blood curdling scream. After breaking down the door, they find the mother and daughter, missing. The cops come, but are apathetic to the missing duo. They refer to their town as a 'persistent infection.'

Alice returns to the house later that night with her sister in tow.

Here, they meet Diane again; who has found scissors and is covered in blood. She is crazed, but seems to have real insight. She tries to attack the girls, but asks Zoe why she has been 'restrained.' Diane seems to be able to 'see' things that no one else can.

The house is empty, but both women end up at the park; not aware that either is there. They have been warned to NEVER go through the park. Alice searches the 'lady tree' where Izzy said she liked to hide and runs into a sharply dressed (hat and handkerchief as well), charming, older gentleman, Joseph.

He tells her that this was once his family's property and their house stood where the overgrown playground now sits. But, they live 'close' now.

Zoe's encounter in the park is much 'different.' She comes upon a large, lit, white staircase to nowhere. At the foot of the stairs, a small, figure with a disfigured, baby-like face attacks her with a meat tenderizing hammer. She is only saved when a horrid, human like, mangled figure with no skin summons the red hooded figure up the stairs and through the door to 'nowhere.'

The sweet music of the 1940's playing in the background is very unnerving. Zoe is not sure if this is reality or madness?

Alice and Zoe find each other back at Tonya's house and after what Zoe has seen, she tries to persuade Alice to leave this town, NOW. Alice doesn't want to leave Garrett and return home; to their schizophrenic mother. She cannot convince Zoe to stay.

There is some reference to how the sisters have suffered from their mother's illness. And knowing the possibility of also having schizophrenia seems to be the real 'monster' that Alice fears.

They argue and Zoe leaves for the bus stop. While there, she meets 'Joey.' Rutger Hauer is superb as the handsome, charming, well-heeled stranger; whom Alice has also met in the park, the night before.

Alice finds comfort in the situation with Louise; who at first seems stand offish: "I'm not your mother, honey, just your landlady. I don't have any kids and that was by choice."

But this eccentric, pot smoking, ex reporter, taxidermist hippie slowly starts to feel like a friend; a friend who wants her rent on time every month, rightly so.

Krisha Fairchild is wonderful in the part; which was written for her after Nick Antosca saw her turn in the indie film Krisha.

Louise has lived in Garrett her entire life and tells Alice the story of the Peach family; how their meat packing business sustained the town before the entire family disappeared in 1952. Though she thinks that there may still be some Peaches' 'hanging around and killing?'

But it was the disappearance of Louise's brother, David, and her search for him that made her realize that the town had been suffering from a deluge of mysterious disappearances and sinister activity for many years: "people go missing." And she has been doing research for a book ever since.

Louise's wall is covered with the evidence of her years- long research of Garrett; which captures Alice's attention. She spots a picture of the Peach family and recognizes the man she met in the park the night before. Louise tells her that he is the patriarch, Joseph Peach, who would be 130 years old today; 'if he were still alive?'

This is the 'Joey', who at the same time, is befriending Zoe at the bus stop.

Reality or madness? indeed.

The acting, directing, writing and visuals are wonderful and the dark, comedic feel of the show opens doors to even more terror ahead.