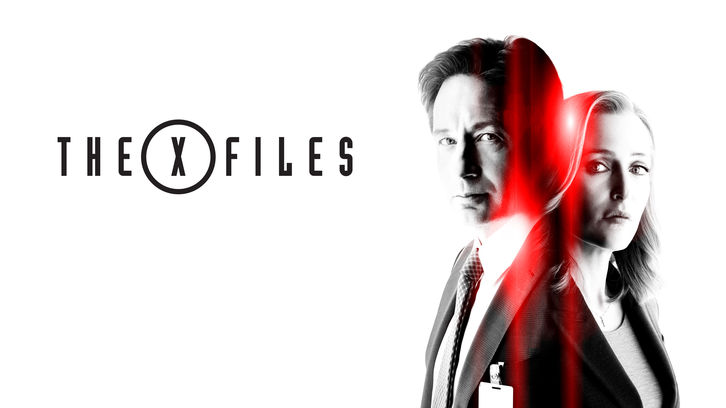 With a new and possibly final season of
The X-Files
looming, I thought now was the perfect time to recap and review where we left off. "My Struggle II" was written and directed by creator Chris Carter. Not surprisingly, "My Struggle III" which airs on January 3 will also be written and directed by Carter. Season 11 will actually feature 10 episodes – up from season 10's six. It's been a long hiatus what with that cliffhanger ending of an alien ship looming over Scully (Gillian Anderson) and a dying Mulder (David Duchovny). Season 10 was neither triumph nor flop for me. There were some good episodes, but with such a short season, I'd like to see them all be standouts. Maybe season 10 was just a good warm up for what's to come, but part of me wonders if
The X-Files
doesn't suffer from the loss of Kim Manners – something Supernatural never really recovered from.
"My Struggle II" picks up the mythology arc and is a continuation from both the first episode of the season – "My Struggle" and the episode just before it – "Babylon." The episode begins with a nice recap of the entire series with Scully talking us through it. She reminds us of the secret cabal with their unknown motives and objectives. It ends with her confirming that her DNA does have the alien markers and then we get a pretty cool morph of her face into an alien's.
As the episode begins, Ted O'Malley (Joel McHale) calls Scully from Mulder's apartment. It's been ransacked and he's missing. O'Malley has already broadcast that the alien DNA is in everyone, but of course, that's not quite accurate. Skinner (Mitch Pileggi) and Agent Einstein (Lauren Ambrose) are waiting in Mulder's office for Scully. Einstein is still Scully 2.0 and plays the skeptic. The entire notion of alien DNA is science fiction and even if it weren't no one has the right of the ability to tamper with people's DNA. Scully tells them that Mulder likely won't reach out to her because he's afraid she thinks he's crazy.
Scully and Einstein head to the hospital and find in inundated with sick people. We see a beaten up Mulder driving away, not answering Skinner's phone call. At the hospital, Scully tests Einstein's blood to see if she has the alien genome sequencing. Scully speculates that the genome sequencing could have been done through small pox vaccines which every child receives. Again, Einstein insists that it would be both impossible and illegal – as if just because something is illegal it would make it impossible!
Miller (Robbie Amell) arrives with the news that O'Malley's broadcasts are causing panic. O'Malley has posited that the genome attack would start with police and then shift to health care workers, breaking down the infrastructure to combat the outbreak. Scully has already seen firsthand a soldier with anthrax. I really liked the Einstein/Scully and Miller/Mulder mirroring. Einstein insists it's an isolated incident and Scully insists it's a global contagion. Miller is naturally quick to believe.
Miller manages to locate Mulder's phone through Mulder's computer in his office. He's in Spartanburg, South Carolina – which we've seen as he ignores Scully's calls too.
Meanwhile, Scully gets a call to meet with Agent Reyes (Annabeth Gish). It was great to see Reyes again, but not so great to see what they'd done with her character. Apparently she took an offer from a very badly burned Smoking Man (William B Davis). The cabal has the ability to kill everyone on the planet except the chosen elites – of which Dana is one. Reyes left the FBI to take a deal to become one of the elites too. Mulder was offered a similar deal – and that's how he ended up beaten up and with his apartment trashed.
It's the Smoking Man that Mulder is going to see. He insists that they aren't responsible for humanity's self-extermination. He offers Mulder the 'cure' – which he naturally refuses. We got some pretty great special effects on the Smoking Man's burns – and see that his reconstruction didn't go as well as might have been hoped. Miller arrives – but is also getting sick.
Einstein is finally onboard, but she's also getting sick herself. Scully and Einstein try to create a vaccine for the Spartan virus out of Scully's blood. By this time, the doctors are getting sick and so is O'Malley. Scully and Einstein determine that the alien genome somehow deactivates the virus. Their first sample is too small, but the second should work. Dana gives the cure to Einstein before heading out to meet Miller and Mulder.
The highways are gridlocked. Scully is running through the city. O'Malley announces there might be a cure, and Scully also directs people to get to the hospital. It's actually a bit ridiculous as Scully runs through the parked cars on the bridge, but we'll just go with it. When she finally gets to Mulder and Miller, Mulder is a lot worse off than she thought.
Scully gives the cure to both, but isn't optimistic about Mulder's chances – he needs stem cells. Stem cells from the child they had together. Of course, Scully tells Miller that they have no idea where the child might be… and then an alien spaceship is hovering over them, shining a spotlight on them. The episode ends with a close up of Scully's eye.
This was a pretty annoying cliffhanger at the time – and it's been a very long time! Especially not knowing when the next season would air. At least we will soon know what's up with that spaceship. Unfortunately – or fortunately – we already know that one way or another Mulder is going to pull through – unless all of the new season takes place prior to this night! The bad news is that the rumor is that the new season also ends on a major cliffhanger – really, what season of the show doesn't? However, Gillian Anderson has also said that she doesn't see herself doing more of the show – but they've been there done that before too. Will Einstein replace her? Will there be the inevitable contract negotiations? But that is in the future. What did you think about season 10 and the finale? Are you excited to see the next part of the mythology? Let me know your thoughts in the comments below!