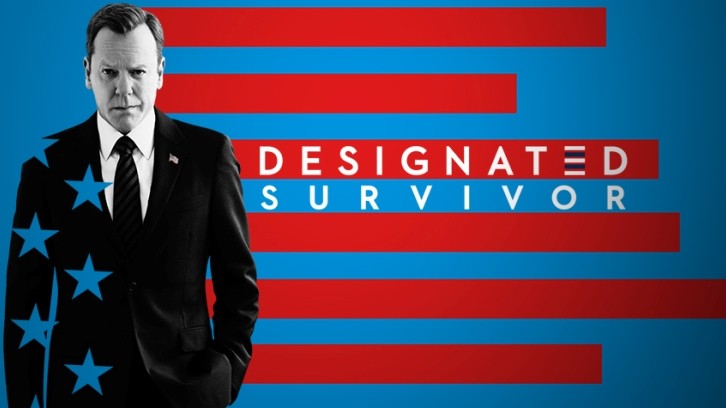 Designated Survivor
"Home" was written by Patrick Cunnane and was directed by Ian Toynton, another
24
alumni whose other credits include
Touch
,
Bones
,
The O.C.
, and
Crossing Jordan
. Cunnane joined the writing room this season as a staff writer, and he does a great job with his first script. Toynton does a good job with the action in the episode!
The official summary tells us: "While on a secret mission to Afghanistan, President Kirkman meets with two infamous warlords and must determine whom he can trust to hand over territories to the United States, while Seth has a run-in with Washington D.C. police that puts his job, reputation and future in the White House on the line." So, contrary to what the title might suggest, half of the episode takes place away from "home."
We meet Seth's (Kal Penn) little brother Michael and get to see how close Seth's ties to his family are. Kendra (Zoe McLellan) steps in to help, but Emily (Italia Ricci) isn't sure that anyone will be able to help save Seth.
Emily finds out something surprising about Lyor (Paulo Costanzo) – that's a problem. Kendra is more hopeful about Leor's problem, but it's not clear whether he actually wants the help. Lyor gets to be Press Secretary for a day – and isn't really great at it.
Tom (Kiefer Sutherland) uses his knowledge of history to help with his negotiations. Tom makes a connection with one of the soldiers. For some rather nebulous reason, Hannah (Maggie Q) has come with them to Afghanistan. There is tension between Mike (LaMonica Garrett) and Hannah, who end up teamed up on a special problem.
Tiffany (Bo Martyn) gets an exclusive. Don't forget to tune in to
Designated Survivor on Wednesday, November 29 on ABC at 10/9c!
And finally, some dialogue teasers!
Take him into custody.
We're 30 miles out. We're about to go dark.
Low profile means no profile.
Be kind to the English language. It's our friend.
Apocalyptic bad judgment.
I didn't meet with you to talk about death.
We get this thing kicked or I'm toast.
If you want a future, you can't look to the past.
It's the same donkey, but with a new saddle.
We help each other out with our things.
He might have left us a clue.
You can't really make out what I'm doing.
With just a few keystrokes, I can compel millions.
One of them is planning a major attack on American soil.