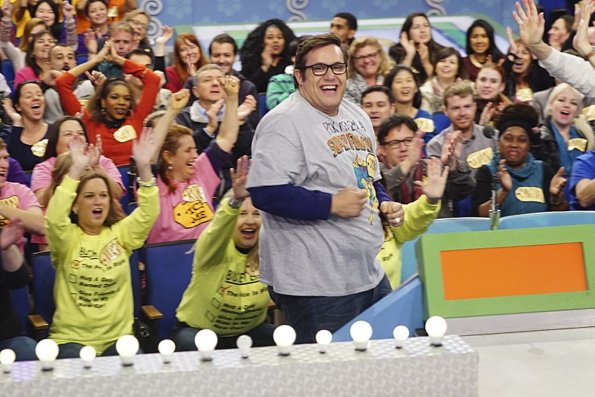 With fall upon us, a whole summer of broadcast television has come to a close. Courtesy of TV insight company Inscape, a Vizio subsidiary, the most-watched game shows from January 1st to May 31st have been revealed. Their data doesn't just include new series but also rerun episodes during the day. Here's a countdown of those top three shows, including the biggest move in game show watch time from their dataset.


Wheel Of Fortune
Wheel of Fortune isn't just the longest-running syndicated show in the US, but it also celebrates its 41st season this year which will be the last hosted by Pat Sajak. Ryan Seacrest is already confirmed to be his replacement host, though long-time co-host Vanna White will stick around. The show is anticipated to continue being a staple of American TV, especially given that the wheel format itself is still popular in other entertainment sectors.
In iGaming, it's common to see features like the Wonder Wheel at an
online casino
, which share some DNA from roulette and older wheel games, much like the Wheel of Fortune itself. If that kind of format is still popular with consumers in the internet age, a new Seacrest-led show with Wheel's unique combination of hangman and roulette should have no issues topping TV rankings in the future.
Pat Sajak Announces His Retirement from 'Wheel of Fortune' After 41 Seasons: 'The Time Has Come' pic.twitter.com/Vuj0Gu1Nfu

— People (@people) June 13, 2023
That brings us to the data, where according to Inscape's numbers, Wheel maintained third place with 0.32% of all live linear minutes watched. That made it third when only looking at game shows, with 11.01% of the watch timeshare. Behind it by three percentage points was Let's Make A Deal at 9.71%, so it maintains a healthy lead going into the top three most-watched game shows of this year, from Jan to May.
Family Feud
Settling into second place, Family Feud is still the biggest winner this year so far. Much like Wheel, 2023 also sees a figurative passing of the torch as Steve Harvey officially becomes the longest-running host of the show. Having hosted 25 seasons since 2010, Harvey's tenure with the show carried it through a rating slump and back to being one of America's favorites. A big part of the show's continued success has been Harvey's energetic personality, which has resulted in many
viral clips
as he expresses shock at both contestants and public polling results.
Per the stats, Family Feud stood at 0.45% of all live linear minutes. In 2022, this was 0.35%, which marks the largest jump in watch time seen this year as it went from the twenty-eighth most-watched show to the twentieth. When adjusted for just game shows, that represents a 15.42% slice of watch time and makes it the second-most popular during the 2023 studied time frame.
The Price Is Right
The Price Is Right remained at the top spot as America's longest-running network series, with over 9,500 episodes on tape. That number isn't stopping any time soon as it continues to be a ratings juggernaut. Historic host
Bob Barker died
in August of 2023, outside of this dataset's scope, though that's guaranteed to have boosted rerun watch time for the period in future rankings.
Continuing since 2007 with Drew Carey at the helm, The Price Is Right pulled in 0.52% of all live minutes for the first half of 2023. It's a dramatic step up from Family Feud's 0.45%, with Price's share becoming 17.63% when other shows are trimmed away. In all-show rankings, it took the thirteenth spot for watch time and steadfastly remains the most-watched game show.
---